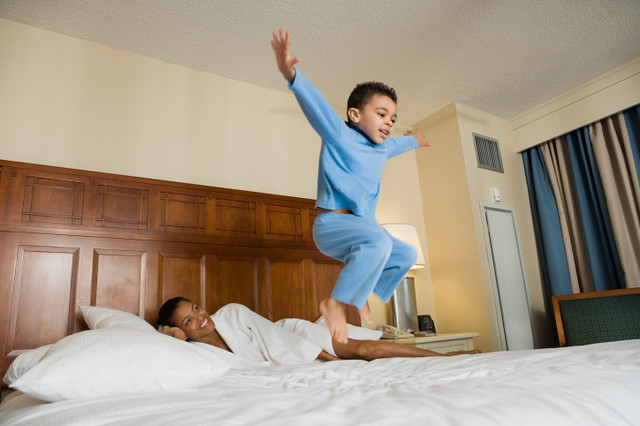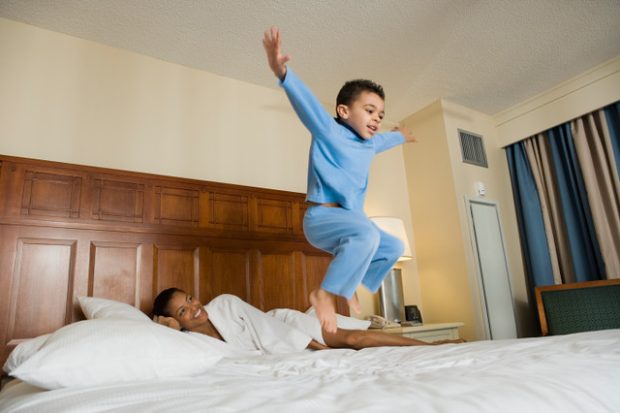 Traveling with kids can be a wonderful and enriching experience, but it can also be stressful, especially when it comes to finding suitable accommodation. Choosing the right hotel room can make a big difference in your vacation experience, so it's important to do your research and think carefully about what you need. Here are some tips to help you choose the right hotel room when traveling with kids. Family holidays are incredibly beautiful but they of course necessitate some preparation if you want to make the most of them.
Consider the location: Look for a hotel that is conveniently located near the attractions you want to visit. If you have young children, you may want to be close to the beach or a park. If you have teenagers, they may prefer a hotel that is near shopping, dining, and entertainment options. Make sure to check with your family so that everyone is happy.
Check for family-friendly amenities: Look for hotels that offer amenities specifically designed for families, such as a pool, a playground, or a kids' club. These features will help keep your children entertained and allow you to relax and enjoy your vacation. This way you'll have more time for yourself while your kids have fun.
Look for rooms with plenty of space: When traveling with kids, it's important to have plenty of room to spread out and not feel cramped. Consider booking a suite or a room with a separate living area, so you have more space to relax and unwind.
Consider the layout of the room: If you have young children, you may want to choose a room with two double beds, rather than a single king-size bed. This will give you and your children more space to sleep comfortably.
Check for safety features: When traveling with kids, safety is a top priority. Look for hotels that have features such as childproofing supplies, safety gates, and outlet covers. You may also want to choose a room that is located on a lower floor, in case of an emergency.
Think about noise levels: If you have young children, you may want to choose a room that is not near the elevator or the ice machine, as these can be noisy. You may also want to consider a room that is not located directly above the hotel's lobby or a busy street, as these can also be noisy.
Look for hotels with a kitchenette: If you have young children, you may want to choose a hotel room that has a kitchenette, so you can prepare meals and snacks for your kids. This can save you money and give you more control over what your children are eating.
Consider the price: When traveling with kids, it's important to find a hotel room that fits your budget. Look for hotels that offer special rates for families, or consider booking a vacation rental or a home exchange, which can be more economical.
Read reviews: Before booking a hotel room, be sure to read reviews from other families who have stayed there. Look for reviews that mention the hotel's location, amenities, and the overall experience of traveling with kids. Do your research before choosing a hotel as there can be hidden issues that only reviews can reveal.
Ask about the cancellation policy: Life with kids can be unpredictable, so it's important to choose a hotel with a flexible cancellation policy. Look for a hotel that allows you to cancel or change your reservation without penalty, in case your plans change. While you likely won't use it it's still a good thing to have in mind just in case as you never know what can happen and if you'll have to rely on it.
By following these tips, you can find the perfect hotel room for your family's needs and budget. Whether you're looking for a beachfront resort or a cozy bed and breakfast, there are plenty of options to choose from. With a little bit of research and planning, you can find a hotel that will make your vacation with kids a success. These aren't of course all of the things that you may need to do for your trip but they at least cover most of the bases. Happy travels!