As the seasons change, so does our wardrobe. Transitioning from the warmth of summer to the crispness of fall can be an exciting time for fashion enthusiasts. One of the most versatile and stylish ways to navigate this transition is by incorporating sweaters and midi skirts into your daily outfits.
The Perfect Pair: Sweaters and Midi Skirts
Why Sweaters and Midi Skirts?
Sweaters and midi skirts are a match made in fashion heaven for several reasons. Sweaters keep you warm as temperatures drop, while midi skirts add a touch of sophistication. Together, they strike a harmonious balance between comfort and style.
Choosing the Right Sweater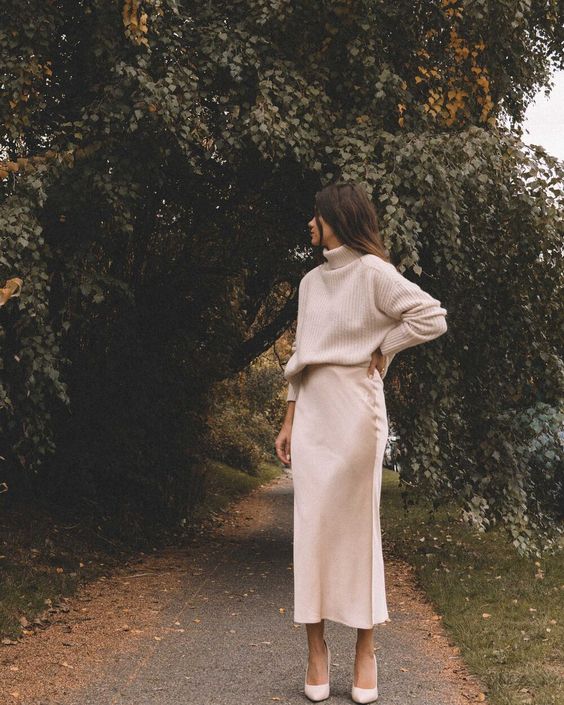 Start by selecting the perfect sweater. Opt for cozy fabrics like cashmere, wool, or chunky knits. Earthy tones such as olive green, rust, and deep brown work wonderfully for fall. You can also experiment with textures like cable-knit or ribbed sweaters for added depth.
Selecting the Ideal Midi Skirt
Midi skirts are incredibly versatile and come in various styles. A-line, pleated, and wrap midi skirts are all excellent choices. Earthy colors like tan, camel, or even a rich burgundy can elevate your autumn look. Don't forget about patterns and prints, like plaid or houndstooth, for that extra flair.
Styling Tips for Effortless Elegance
Tuck it In or Leave it Out?
Tucking your sweater into your midi skirt creates a polished and put-together appearance. However, leaving it untucked can convey a more relaxed vibe. Experiment with both to see which suits your mood and the occasion.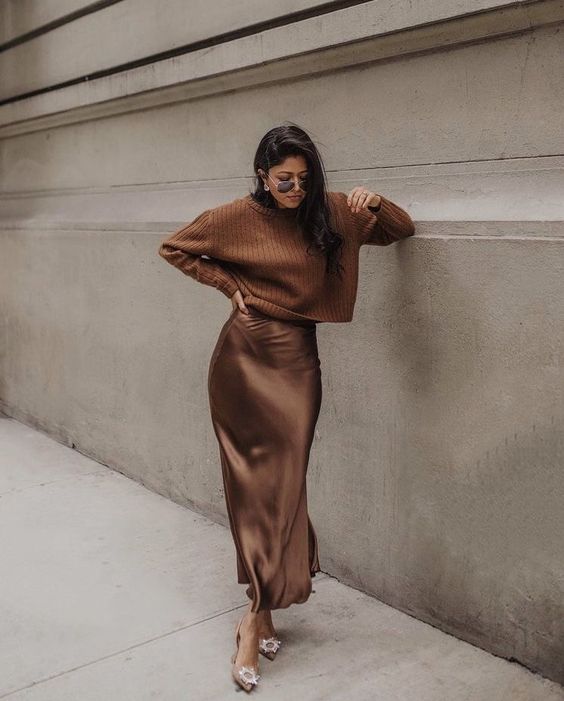 Adding Layers
Layering is key during transitional seasons. Throw on a denim jacket or a lightweight cardigan over your sweater for those chilly mornings and evenings. This not only keeps you warm but also adds depth and dimension to your outfit.
Footwear Matters
The choice of footwear can make or break your look. Ankle boots, loafers, or even stylish sneakers can complement the sweater and midi skirt combo effortlessly. As the season progresses, you can switch to knee-high boots for extra warmth.
Accessorize Wisely
Belt It
Add a belt to cinch your waist and define your silhouette when wearing a loose-fitting sweater with a midi skirt. A stylish belt can also be a statement accessory that ties your outfit together.
Jewelry and Scarves
Consider adding a statement necklace or a cozy scarf to complete your look. These accessories can add a pop of color and personality to your outfit.
Versatile Looks for Every Occasion
Casual Chic
For a casual day out, pair a chunky knit sweater with a flowy midi skirt and ankle boots. Add some hoop earrings and a tote bag to complete the look.
Office Elegance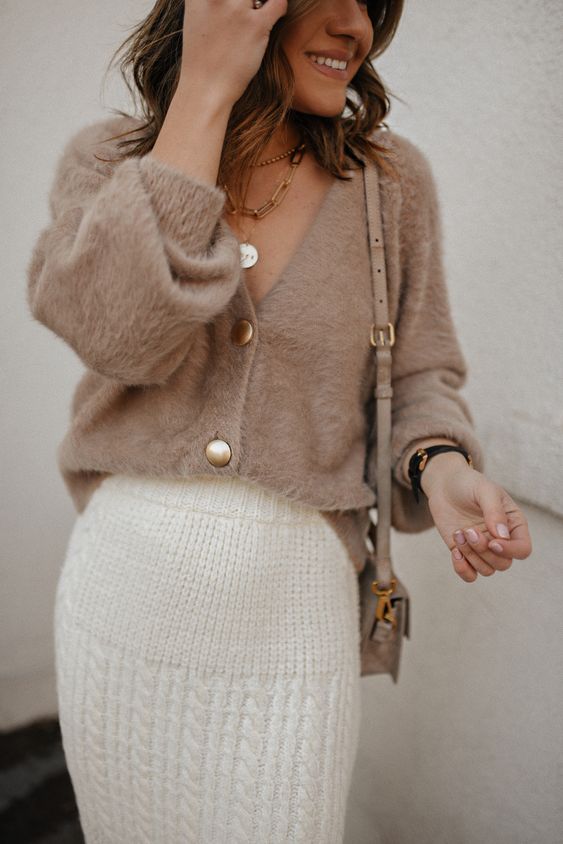 To transition seamlessly from work to happy hour, choose a fitted sweater and a high-waisted midi skirt. Throw on a blazer and some pointed-toe heels for a sophisticated touch.
Date Night Glam
For a romantic evening, opt for a slinky, fitted sweater and a satin midi skirt. Add some statement jewelry and strappy heels for an alluring look.