Estate Agents with experience will have observed people viewing houses and over time formed an opinion of what impresses them and what turns them off. It is information that many sellers would like to know because they would then avoid some of the mistakes that others have made. There is no doubt that modernising a home, making it energy efficient and pricing it competitively will help to get a sale but what are the other tips that people should take on board?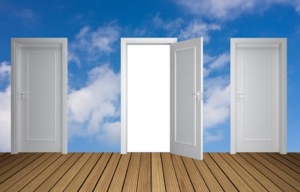 Agents' Tips
Some of the tips an estate agent would give you when a viewing is imminent are surprisingly easy; brew some fresh coffee and bake bread. This will create pleasant aromas around the house. Everyone will tidy up when viewers are coming but people should look objectively at whether there is simply too much clutter. You want to give the impression of space so bulky items should be put outside in the garage. You should think whether your mirrors create an impression of space and if not whether they can be placed elsewhere.
The survey of 250 Estate Agents was commissioned by Big Yellow Self Storage and found that space was highly prized including putting away kitchen accessories and small appliances to leave clean work surfaces. The process begins before viewers actually seek an appointment. The photographs used to advertise your property need to give that same impression of cleanliness and space.
Energy efficiency
A viewing is just first base and there will still be some way to go before getting a sale. In order to reach first base there may be some basic things you need to do to get the ball rolling. Energy efficiency is a priority nowadays. While prices may not go up this winter, as they have done in previous years, energy bills are still a considerable household expense. If your home is draughty you are wasting energy; you should think about speculating to accumulate. Your home may be in need of new doors and windows that will create a seal between yourself and the outside world.
Modernise
If you look on the Internet there are companies such as www.windowstoreplastics.co.uk that can supply what you need. With the current low interest rates you can take out a loan if necessary to do the work. You will have to have a good credit history to get a mortgage and move on so a small loan to help the move should present no problem.
It is important to do the simple things to make your home attractive to potential buyers but it is equally important to ensure it is modern and the kind of place where others would like to live. If estate agents can give you a guide it is certainly worth following their advice whether it is from the survey that was commissioned or simply from your own personal agent.
Image courtesy of nattavut/FreeDigitalPhotos.net
Source