There's no doubt that planning a kid's birthday party can be a challenging task. So, to help you through this obstacle course of errands and chores, we've compiled some suggestions on how to make your party the best it can be. From simple ideas like setting up some photo booth props to more elaborate plans such as renting a bounce house, the following list will have your child and their friends having an amazing time.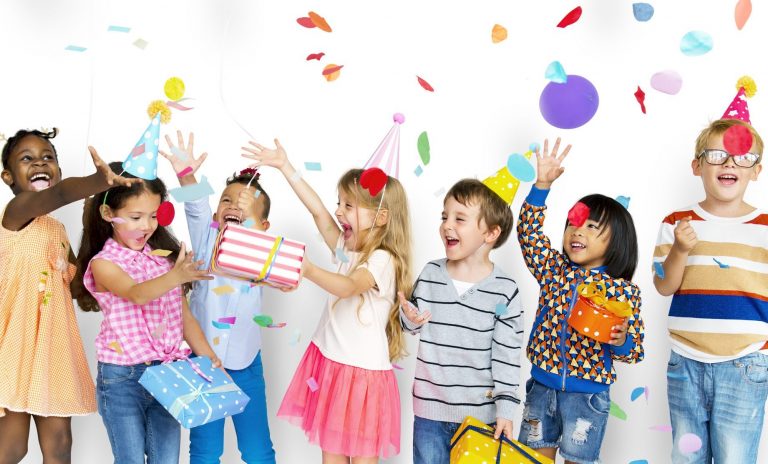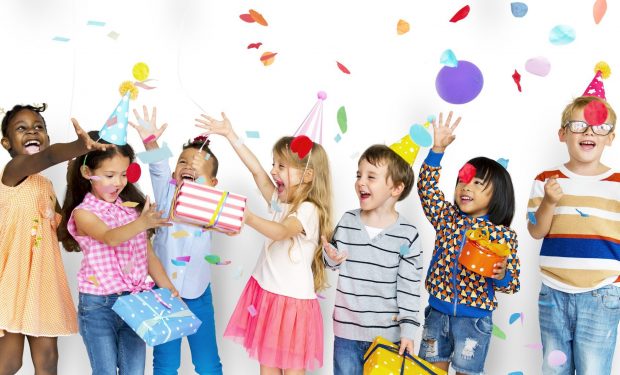 1. Determine the Number of Guests
When planning your kid's party, the number of people who will attend the event is an intricate part of the plan. If you have a small group of friends and family members, you can invite them all to your house. On the other hand, if your kid has many friends close to his age and is still in elementary school or younger, you may want to host a party at a local park or rec-plex. The latter option is suitable for kids who want to have some fun without being in charge of the event. If you're not sure how many people you will invite, consider setting up a Facebook event for your party. You can invite friends and family members to attend the event on that platform.
2. Invitation Design
One of the first things to keep in mind when planning a birthday party for your kid is the invitation. You can print blank cards and write out the details yourself, or you can opt to use an online service like Evite or Birthday Buzz. These sites have pre-made templates that you can use or create your card using a design tool.
3. Temporary Tattoos
Kids are always looking for ways to feel grown-up and mature. While most adult-oriented party activities are completely off-limits for children, there's one that is not only acceptable but sure to be hit. We're talking about tattoos – temporary – of course! Parents can search for "henna near me" to find local temporary tattoo artists more than happy to work the party. Guests get to ask for the tattoo they want, and the tattooist obliges. From dragons to popular cartoon characters and everything in between, every child is sure to think of something they'd like drawn onto their skin.
4. Balloons
If you want to keep it simple, you can place helium balloons around the room at your kid's party. Most people love them, tiny kids and they don't cost that much. If you're not sure what color balloons would match the theme of your child's party, choose a few different colors and let your child decide which ones they like best.
5. Entertainment
When planning entertainment for your child's party, you will have to consider the age of your guests. For instance, if you have a toddler having their first birthday party and they're too young to enjoy games that require strategy or skill, you should plan activities geared towards them. You can also make a face painting area where kids with special needs can be entertained by both the face painters and other kids who may try it out.
6. Food
Food is an important part of any party, especially for a kid's party. While classic menu options are sure to be hit for most guests, be sure to include a dietary restriction
notification in the invitations. That way, other parents can let you know whether or not their kids must avoid certain foods. This gives you time to think of alternative options, such as sugar-free candy, meatless appetizers, and foods free from common allergens like nuts.
7. Gifts
Another part of the party that is important to keep in mind has enough gifts. If you know that all of your guests will buy a gift from the registry, you should make sure that you have enough room where everyone can put their gifts. You also want to make sure that you don't run out of room for presents for your child.
8. Cake
Finally, you will want to consider the cake. Guests will be quite disappointed if you don't provide a cake for the birthday party, so be sure to order one from a bakery or baker so that you can make sure that it's fresh when it arrives. You can also ask your baker to put a special message on it with the date and party details.
9. Photography
When planning for your child's party, photography is one of the most important parts. You can make your props for photography and have fun with them before the event. Another thing you can do is ask your guests to bring their cameras so that they can take pictures and you don't have to worry about getting extra points. If you want someone to take professional photos of the event, then you should look for a photographer in your area.
Conclusion
Whether you're planning an elaborate party full of special effects or a simple event with some balloons and food, there are plenty of things that you can do to keep your guests entertained. These simple tips will have everyone enjoying themselves at the party. With these ideas, you should organize the perfect birthday party.