Any occasion is good to bring out of the closet the key pieces that made the fashion moments of the 90s. period is not one of the first to be brought up to date. Before knowing the slim , we knew the straight cut and it's back!
Straight jeans: the unexpected return of this trend
Criticized and popularized, we thought that the trend of straight jeans would not be recycled and yet, it is making a comeback in these times dominated by the fashion of the 90s. Very fashionable during the end of the nineties, these jeans are essential today as one of the centerpieces of a fashionista's dressing room. With this strong comeback of the 90s in the fashion sphere, it is therefore very easy to appropriate the new trends that arise, the pieces to associate leave us a choice…
How to wear the straight cut?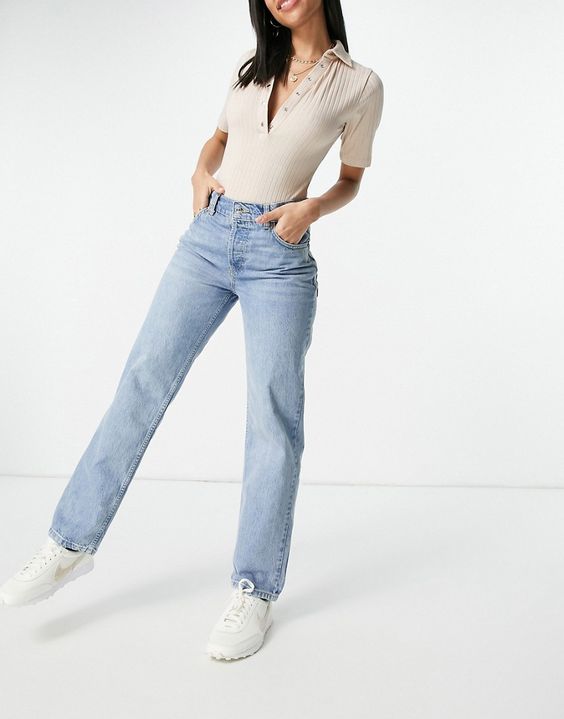 With a crop top, an XXL blazer or even sneakers , these jeans can be worn with absolutely everything. To give it more value, it's time to bring out your best looks from the 90s , you will not be cheesy, on the contrary, you will be more stylish than ever. What we love about straight jeans is the fact that they fit all body types.