Wicker has firmly positioned itself as an outdoor furniture staple, and for good reason too. Wicker comes in a number of designs and colours that can integrate well with any modern or contemporary home design, outdoor area and poolside setting. So whether you're in the market for a sleek looking sofa, day bed or sun lounge – rest assured that wicker will meet your practical and aesthetic needs.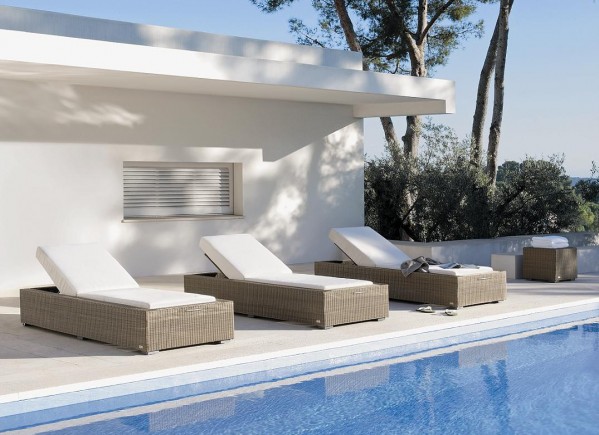 The beauty of outdoor wicker furniture is that it is a modern, long lasting and easy to maintain – and with its natural appeal – it also becomes flexible with the integration of many designs and decorative schemes. A wicker patio set on its own can look very elegant, but its ability truly shines when you begin to mix and match with other materials; such as wrought iron, teak and powder coated aluminium. Its versatility can enhance any outdoor setting through its woven intricacies while not drawing too much attention to itself and standing out as the focus piece, tying everything together with grace and elegance.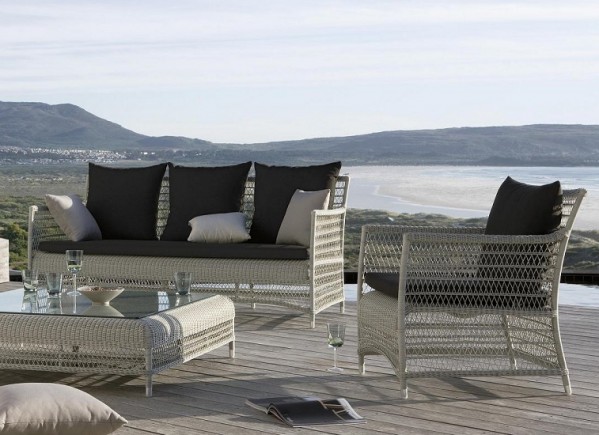 Wicker is the perfect all weather option for your outdoor setting, coming in a range of different loungers, sofa sets, dining sets, benches and chairs. Long gone are the days of non-durable outdoor wicker pieces which had to be saved every time a little bit of bad weather came around. Technological advancements have led to the increase of synthetic weave that is treated with UV resistant resin to offer protection from the harsh outdoor elements, allowing your outdoor furniture to last a lifetime. This also allows for easy maintenance, with an easy wipe down being able to suffice.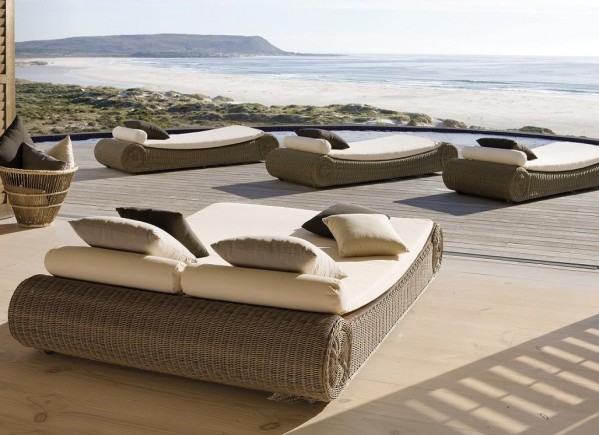 Another great benefit to wicker is that it is light and easy to move around. For many, this might not be a concern, but for those that like to re-arrange from time to time, wicker will most certainly satisfy that itch. Being able to move pieces around provides great flexibility to facilitate different events, moods and general changes to your setting. We all know that a change can be as good as a holiday.