Poinsettias are the flowers that stand out during Christmas. It adds yet another decorative touch to your home's Christmas decor. It has the perfect hues for these days, with red blossoms and green leaves. But… do you fully understand this flower? On December 12, which is International Poinsettia Day, the specialists from Stars for Europe (SfE), the organization that speaks on behalf of the major Christmas poinsettia growers in 22 European nations, divulge all their trade secrets.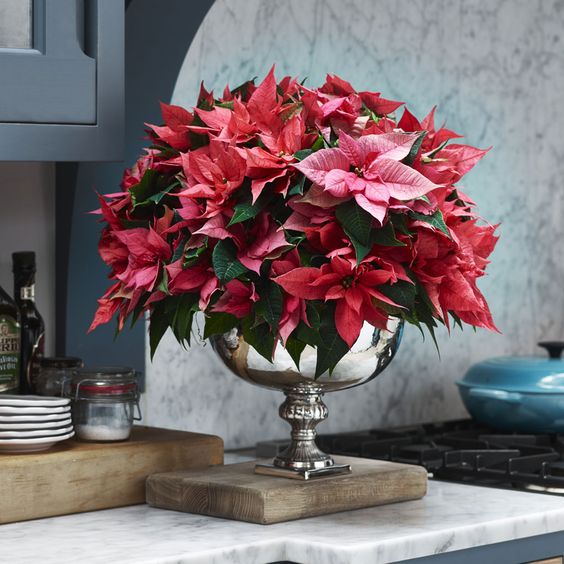 WHERE IS IT FROM?
Since Joel Roberts Poinsett, a United States diplomat in Mexico between 1825 and 1829, was charmed by its blossoms and sent numerous specimens to American botanical gardens, which helped increase its popularity, died on December 12, it is given its own day of international commemoration.
IS IT RED ONLY?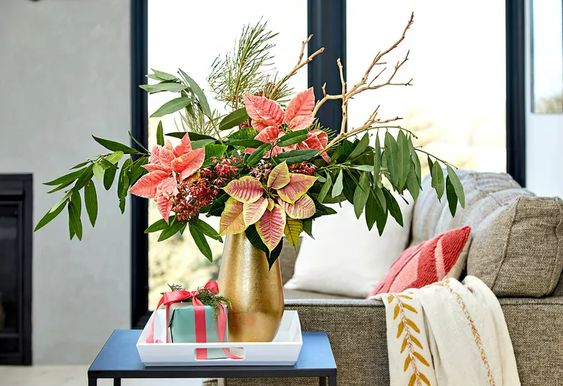 The color palette of the blossoms ranges from warm cinnamon, sweet peach or lemon yellow to the purest white, travelling through diverse pinkish tones to reach the powerful magenta and the exotic marbled bicolors. However, red is the one that triumphs most on these dates.
DOESN'T LIKE THE COLD
Make sure she doesn't become chilly or suffer in a dark place. The ideal temperature for it to be kept at is between 15 and 22 degrees Celsius. Filtered light rather than intense direct sunlight is preferred for this flower's preferred bright environment.
WHERE ARE THEY GROWN?
Since poinsettias are delicate to cold weather and transportation, the vast majority are grown locally for local markets. Spain's status as a producer enables us to encourage regional trade and strengthen the local economy.