The perfect manicure to wear the last months of the year and say goodbye to 2021 with a festive touch. This fall, the golden shade on the nails wins unanimously in our writing.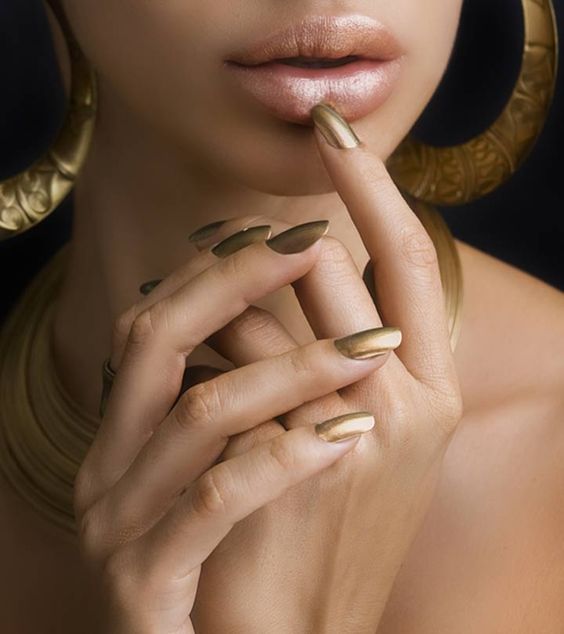 We enter fully into the countdown to 2021 and nothing better than to celebrate this year that is leaving than with a manicure full of glitters and sparkles, preferably golden. For this reason, the manicure in a metallic gold-tone is the one we like the most for autumn-winter 2021. Let's admit it: minimalist manicures are very good but, sometimes, we just want a little fantasy and nothing better to achieve it than betting on metallic and shiny enamels.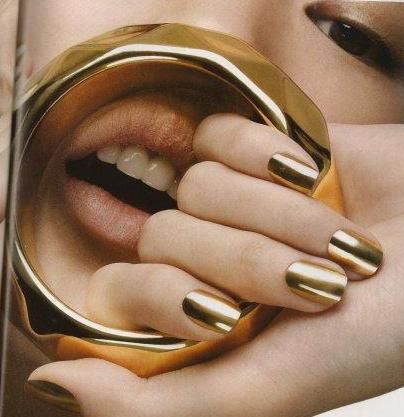 It is clear that the brown, burgundy, and burgundy tones are the ones that make the difference in autumn outfits and the most demanded in manicure issues, because they can be so beautiful, and with them, you can also reach that point of fantasy that can be achieved through nail art. But, if you are looking for a block nail color with which your hands have the leading role without the need for artifice, nothing better than betting on metallic gold. Take a look at how good it feels.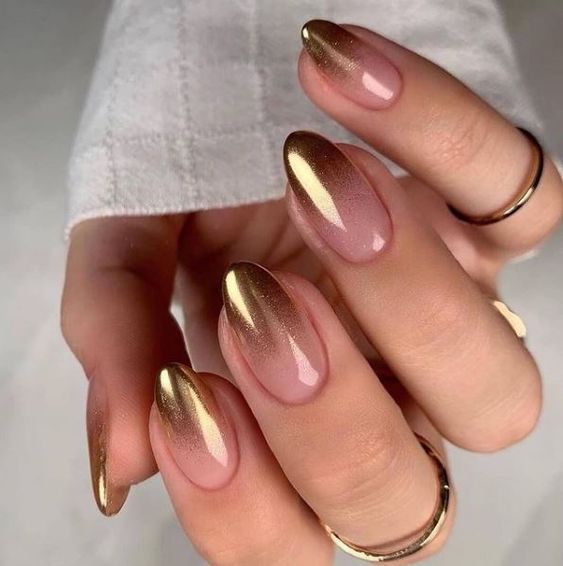 This shade of enamel is perfect to 
combine with clothes in basic autumn colors such
as all those in the range of browns, burgundy, black, white, and even gray. If you like to dress in multicolored garments and mix different patterns, perhaps this nail tone is not for you because wearing it requires that
you give it maximum prominence
 and that it does not compete with your look. Therefore, it is the best option for girls and 
women who love minimalist and monochrome looks
 and want to give a bright point to their look.