While camping or travelling, sleeping outdoors requires people to know that choosing the right sleeping bag is very important and creates a difference in your experience; selecting the right sleeping bag helps you stay cool in summer and relatively warm in winter. Although the requirements are quite simple, finding a bag that can be the best fit for your camping needs can be quite trickier than the way it sounds. If you travel often or is a camping enthusiast, then a sleeping bag is required for every season.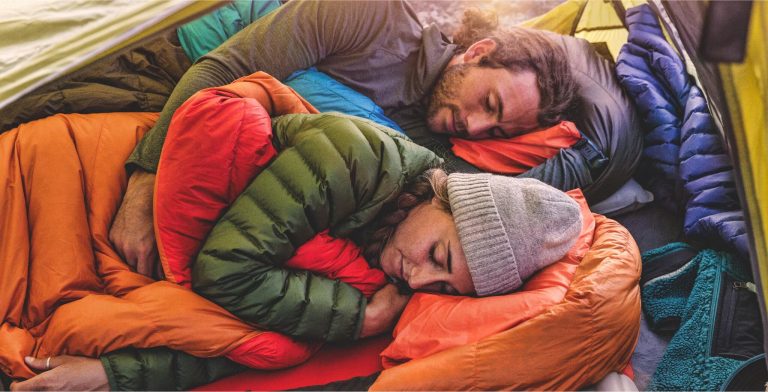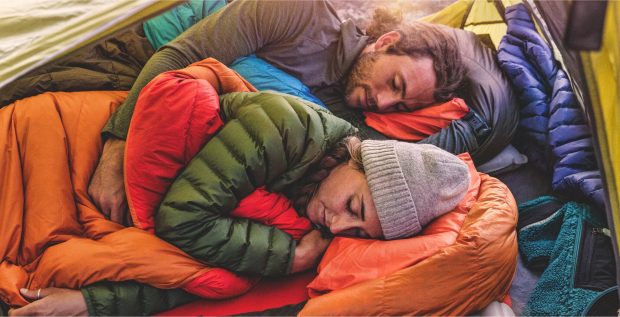 Types of sleeping bags
While most people think of buying a sleeping bag that is bulky, rectangular, and long, however, sleeping bags can come in different styles and shapes from bags that are designed for keeping warm on chilly nights and work well in every required situation.
Sleeping bags for various reasons:
Winter Camping: Mummy-shaped and semi-rectangular bags are the best bets because they have in-built hoods and are form-fitting to maximize heat retention for winter nights.
Spring Camping: Planning a trip for early spring, the winter sleeping bag is the smart choice. Looking for a sleeping bag with relatively high water resistance can help you feel the warmth while you sleep.
Summer Camping: The hot-weather sleeping are quite light-weighted and designed to provide enough airflow for keeping cool while sleeping.
Fall Camping: A three-season bag works best in fall camping because you never know when the temperature might drop, so having a bag can handle both cold and warm weather to prepare you for every situation.
Five things to consider while choosing a sleeping bag
Weight
If you are planning to fly or backpacking to any of your camping destinations, your sleeping bags' weight and size are some of the critical factors. A few ounces can make a lot of difference and in providing comfort for your sleeping bag. The more spacious your bag is, the heavier your sleeping bag will be; the backpacking bags are quite snug-fitting. To buy out the lightest bag, always look for barrel or mummy models.
Insulation
The sleeping bags are categorized into two types of insulation, i.e., synthetic and down. You can also check australia wide 4wd for the variety and choose which works best for you. Both of them comes with their disadvantages and benefits, and let's see the difference below:
Synthetic Insulation: Affordable, fast-drying, and non-allergenic, the synthetic insulation can help your sleeping bag to remain warm while it is wet. It is one of the best quality sleeping bags and is a popular choice for many campers who like to visit other damp environments. The light-weighted synthetic are always less affected by moisture and trap warm air allowing the user to feel high thermal temperature even in damp conditions.
Down Insulation: They are durable, lightweight, and can be easily compressed. It is quite often that these sleeping bags have a water-resistant treatment and can perform well in dry and cold weather. The down sleeping bags are relatively compact and are easier to carry in the backpack while moving around.
Temperature
Every sleeping bag does have a specific temperature gauge. The comfort level is very much essential, and for the same, the sleeping bags with the lowest temperature are considered one of the best ones to buy out. While buying out the sleeping bag, you can view the EN ratings composed of two critical values. The T-comfort is the lowest temperature at which any average woman can use the bag, and the same concept goes for the T-Limit explicitly built for an average man.
Zippers
The sleeping bags have multiple zippers placed strategically and allow the user to unzip and zip to adjust the ventilation. Lots of sleeping bag models have a design that can minimize snagging via encashing the zipper.
Right Fit
Most of the sleeping bags come in a unisex or standard size, usually according to a men's fit. Women-specific sleeping bags are wider around the lower body and narrower around the upper one and provide extra insulation for the feet region.
Buying out the right sleeping bag is essential as you need to take appropriate rest while travelling. Make your checklist about the things you want, and then shortlist the brands to provide you these features.