Sunglasses are the summer's most important accessories that protect against the sun's rays while at the same time enhancing an entire look. Here we list the most popular models currently valid.
The month of April is finally here, and now that winter is turning into spring, we are enjoying brighter days and long-awaited warmth. The increasingly strong rays of the sun also mean that it becomes even more important to protect the eyes – and of course, we take the opportunity to do it in style. When it comes to sunglasses, one should take into account the shape of the face in the first place and current trends in the second place. Because not all models will suit all faces. A general rule of thumb to keep in mind is that a round face shape needs contrast in the form of more marked and angular arches, while a more angular face shape fits well with rounder arches. But among spring's trendiest frames there are many different models to choose from, so it's easy to find a personal favorite. Here we list the trendiest sunglasses that apply this spring and summer.
Rectangular shape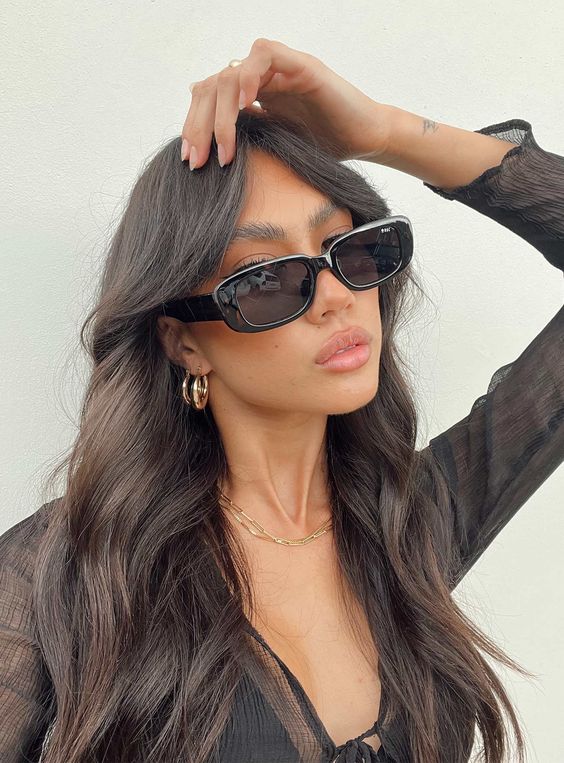 The rectangular frame is incredibly popular right now and comes in all sorts of colors – from classic black and brown to tacky shades. This is probably the model we see the most from this spring, with really angular shapes taken from the 90s.
Oval arches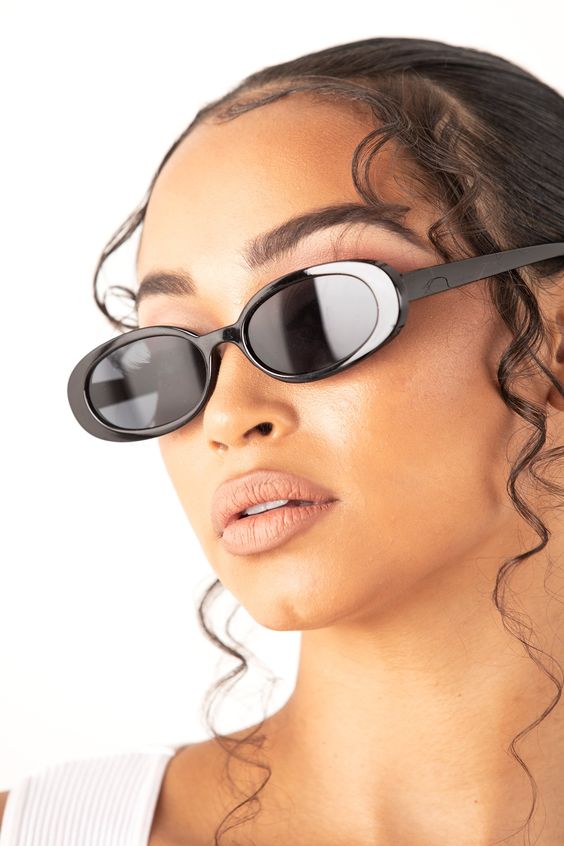 Oval is another very popular shape of sunglasses right now. And most preferably they should be oval but have angular ends, that is to say, be straight at the outer edge of the arch where the temples join. As you can see in the pictures below, this model also has extra wide temples.
Retro glamour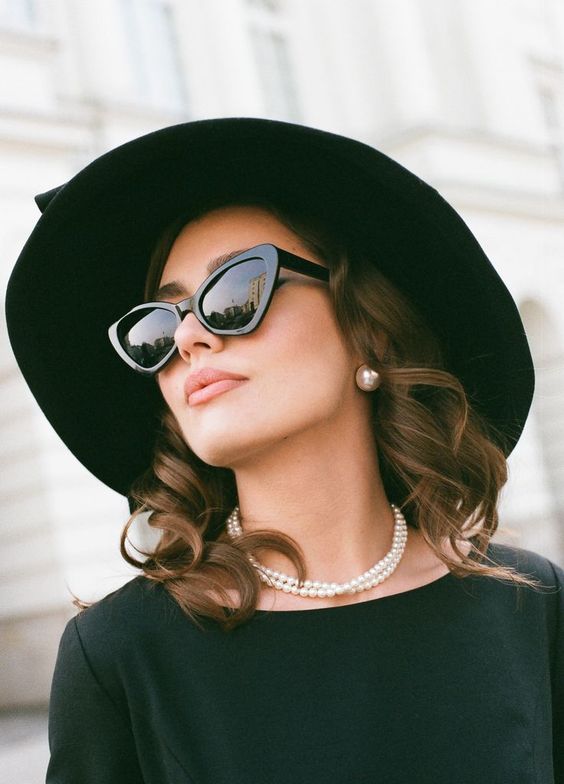 Now we go from slim sunglasses to retro models in larger formats. Because it's cool disco arches with the tinted glass coming in this spring, and ideally the glass should be tinted in shades of brown or yellow. The glass can either be fully tinted or gradient tinted, which means that it is darker at the top and gradually becomes lighter at the bottom.