With the new year fast approaching, it's time to start looking ahead to some of the top outdoor design trends set to make a splash in 2020. If you are considering hiring a paving contractor to help with your next hardscaping project and would like to be on the spear's tip of outdoor design trends, here are the top outdoor design trends to look for in 2020.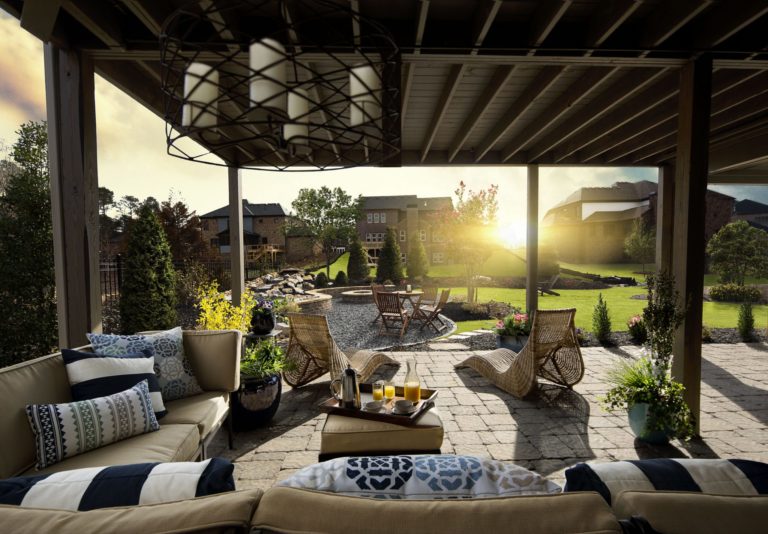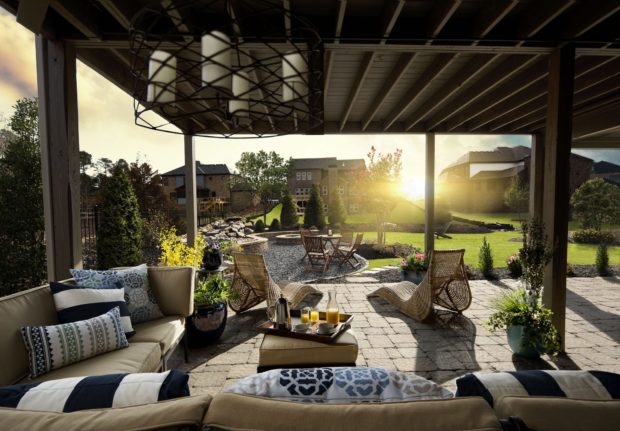 Using Mixed Materials
One of the most attractive outdoor design trends that is quickly growing in popularity is the trend of designing a hardscape that makes use of multiple materials. For example, a patio that is built using patio pavers may be combined with a brick wall, wooden benches, and wicker outdoor furniture. This trend of mixing materials allows for plenty of creativity to create a landscape design that is entirely your own.
Elaborate Walkways
Building a paver walkway using interlocking concrete pavers is a great way to improve your landscape's décor while also providing you with a useful, functional addition to your yard. In 2020, look for these walkways to become increasingly elaborate and aesthetically pleasing as homeowners choose to build walkways using patterned pavers and adorn them with flowers and other decorative items.
Outdoor Bars
Outdoor kitchens have been a staple in hardscaping for many years now. More and more, though, homeowners are choosing to install an outdoor bar on their patio instead. An outdoor bar makes for a very attractive addition to most any patio while also turning your patio into a much more enjoyable place to hang out with friends and family or host outdoor parties.
Decked-Out Patios
Now more than ever, homeowners are finally starting to take full advantage of the space offered by their patio by decking it out with furniture, televisions, planter walls, and more. If you are building a patio outside your home, be sure to make the most of it by decking it out with all of the creature comforts and attractive décor items necessary to turn an ordinary space into one that is truly enjoyable.
Planter Walls
Installing planter walls outside your home can give you plenty of extra space for growing your favorite plants while also serving as an attractive addition to your landscape in and of themselves. Thanks to these benefits, planter walls are rapidly growing in popularity and are poised to be one of the bigger outdoor design trends of 2020.
Take Your Landscape Design to the Next Level with the Top Outdoor Design Trends of 2020
With 2020 right around the corner, there are a number of exciting outdoor design trends on the horizon for homeowners to look forward to. If you would like to design an outdoor space that is truly unique, functional, and attractive, there are certainly plenty of outdoor design trends for you to use as inspiration. With a little planning and the right paving contractor to help, building the outdoor space of your dreams is something that is well within your reach.