For decades – in fact, for centuries – fashion trends have fallen in and out of favor as quickly as a season change, but for the last few years, the fashion world has been more exciting than ever before! One of the coolest parts that have changed in the fashion scene is the gender neutrality that we can see in everything from clothing to color schemes and accessories. There are no rules regarding what people should wear regardless of gender, age, or other factors.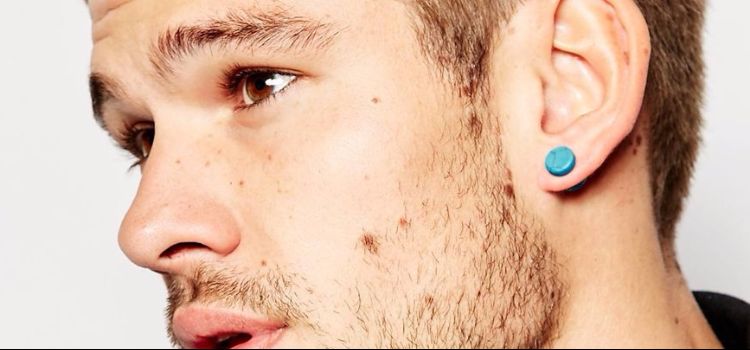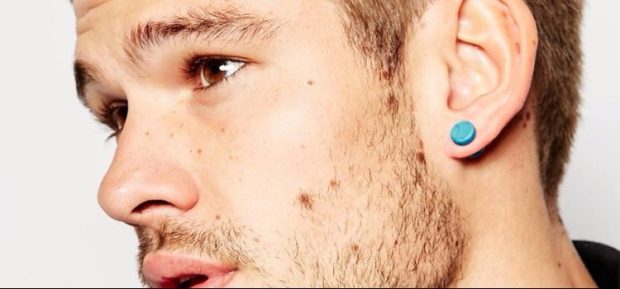 One part of the fashion world experiencing a major boom is the men's jewelry scene, with nothing being off-limits when it comes to men expressing themselves through accessories. One accessory that has gained much traction and has come a long way is earrings for men. If you want to expand your earring collection, and choose jewelry that suits your style, keep reading for the top men's earrings trends to try in 2023.
Chandeliers
While this trend is definitely for go-getters and trendsetters, chandelier earrings for men are a trend that you want to take advantage of if you like an extra flair to your outfit. Chandeliers are dangly earrings that work well when you're dressing up a look, from wide-leg jeans and a more fitted sweater to a t-shirt and chinos. You can go with a length that's just an inch or two long or a length that grazes the shoulder; there are no hard-and-fast rules when it comes to chandeliers.
Diamond Studs
While diamonds may be a girl's best friend, they can certainly be a guy's best friend too! Diamond studs, while iconic and classic earrings, are now gracing the ears of men across the style spectrum. Athletes, movie stars, designers, and influencers to the common college student appreciate the fire and brilliance a pair of diamond studs can add to an outfit.
While once so precious, they were reserved for events and special occasions; diamonds are an everyday piece for 2023. Investing in a pair of screwback diamond studs can give you the peace of mind that your precious stones won't fall off. Additionally, if you're limited by budget, you can opt for lab-grown diamonds or diamond simulants, which are virtually indistinguishable from earth-mined diamonds.
Hoop Earrings
While men have been using hoop earrings to express their style for decades, it was a single hoop just worn on one ear for the longest time. In 2023 you can expect men to wear matching pairs of earrings in the hoop style from huggies to jeweled hoops. Men's hoop earrings have come a long way. They're no longer limited to smaller hoops that stay close to the lobe, but instead are even worn as oversized to sit almost touching your neckline. The best part about hoops is that they are lightweight and simple, so they work with everyone's aesthetic.
Pearl Earrings
Pearls aren't just for our grandmothers anymore! One of the biggest trends in 2023 regarding all types of jewelry is pearl. Pearl symbolizes knowledge and wisdom gained, which is something we all want to bring into the new year with us, so why not incorporate this trend when it comes to your earrings? You can opt for a single pearl stud or hoops made from pearls.
True pearls require delicate care and attention, so avoid getting any lotions, hair products, or cologne on your pearls when you wear them. You want to clean them gently with a dust cloth at the end of the day and store them appropriately. But pearls hold their value and are worth the investment.
Bold Colors
Costume jewelry has a time and a place, and when playing with earrings, especially of the fast-fashion variety, embracing the year's colors in your earrings is a great place to utilize costume pieces. This year, we love bright cobalts, deep pinks, and tortoise acrylic earrings. You can also play with pearl and diamond trends on a more affordable level with costume earrings.
What type of earrings resonate with you and are easily incorporated into your existing style is important to consider when trying this year's jewelry trends, but it's also worth stepping out of your comfort zone and wearing pieces that make you feel an air of whimsy and more fashion forward. Here's to the year of the earring!