When it comes to replacing your conservatory roof, it can be tricky sometimes to decide what you want the design of your replacement roof to look like. From the exterior of the roof to the inside, there are different options and sometimes it comes down to personal taste.
Often you may be looking to replace your conservatory roof for a number of different reasons including wanting to improve the look or to ensure a better temperature in your conservatory. These are all factors to consider when choosing a finish for your new roof as different finishes will give a different appearance or feature a range of benefits, both externally and internally.
Tapco Slate
Finishing your conservatory roof with Tapco Slate provides an enhanced design while serving an incredibly practical purpose. As this particular tile is a mixture of limestone and PVC, it provides a lightweight alternative to traditional slate. Tapco Slate is created using moulds cast from real slate, and it won't break or delaminate, meaning your Guardian Conservatory Roof will stand the test of time. This finish also allows you to choose from a number of colours that include UV stabilisation. Traditional colours, bold tones and unique selections are all available when you choose Tapco Slate.


Metrotile Roof Tiles
Another option when finishing the exterior of your new conservatory roof is Metrotile. The Metrotile Shingle is designed to look like a modern concrete tile, but is made from lightweight alloy so it doesn't create excess weight on the roof. With its powdered stone finish, Metrotile roof tiles manage to capture the look of traditional tiles and slates while adding some extra benefits to your conservatory roof replacement. They are designed to interlock and overlap to keep out the harsh elements and resist wind lifting. Phil Coppell Limited are dedicated to bringing you quality products to ensure your roof replacement and with no cement or mortar required, Metrotile tiles will leave a very neat finish to your conservatory roof and again are available in a choice of colours.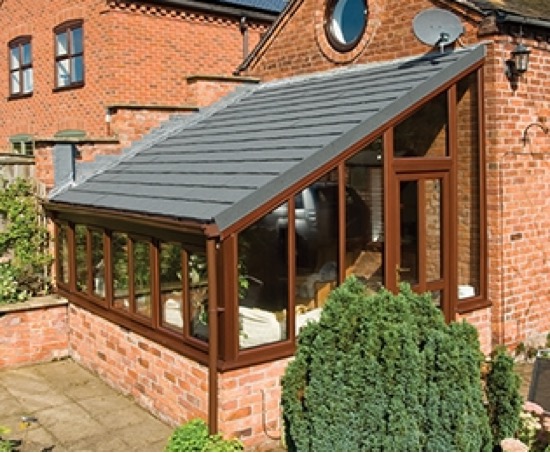 Internal Conservatory Roof Finishes
When it comes to the interior of your replacement conservatory roof, you also have choices depending on how you want the finished product to look. Often people will choose between a timber or PVC-u finish, or plaster. This can be down to personal taste and the interior design of your conservatory.
Keylite Roof Windows
Something else to consider when it comes to replacing your conservatory roof is the little extras, such as a roof window. Keylite roof windows have moisture resistance qualities that means very little or no maintenance required. They are made from pine with a polyurethane painted coating, and Keylite is the only roof window with a built-in device that closes the gap between the roof and the window frame for better thermal performance – all other roof windows require a secondary fix to achieve this. A roof window can sometimes be a nice addition to your roof replacement especially in summer.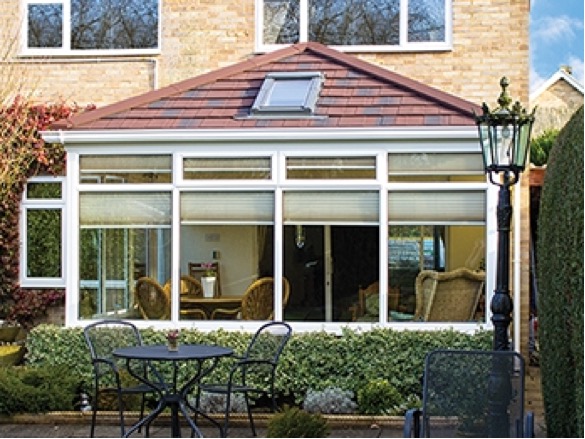 LED Lighting
When it comes to finishing off the interior of your replacement roof, LED lightning is a great solution. With their eco-friendly properties and generally requiring less electricity than conventional lights, they give a modern feel to your conservatory and add the perfect amount of extra light to the room. An impressive final touch to your new conservatory roof!
One of the best-selling conservatory roofs is the Guardian Conservatory Roof. Phil Coppell Ltd, based in the North West, are the UK leading supplier of Guardian Conservatory Roofs and understand how important it is to get a conservatory roof replacement right. They supply and install quality roof replacements so you can get maximum enjoyment out of your conservatory.