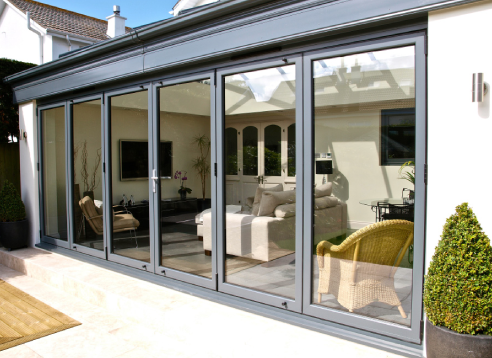 Due to today's current economic climate and the strain on the housing market, many people are looking to improve and renovate the homes they have rather than choosing to move house if they need any extra space.
One of the most popular improvements homeowners are choosing is to add a conservatory on to their property to give them an extra room for a dining room, lounge or play area. Conservatories make the most of your outside space and can be made to look like a completely inclusive part of your home. There are many different styles of conservatories you can choose depending on your own taste, the style of your property and how much room you have to work with.
If you are considering adding a conservatory to improve your home then it is vital that you choose a reputable and experienced company to help design the right conservatory for you. Phil Coppell are renowned as being the largest and most professional conservatory company in the industry and with over 100 employees, have experts in every area of conservatory design, manufacturing and fitting. The design team at Phil Coppell can help you to create a bespoke conservatory which will blend in seamlessly with the design and aesthetics of your property both inside and out.
Orangeries
Orangeries are the origins of the conservatory. Once separate buildings used for growing citrus bushes, they have now taken on a modern design, which is proving a very popular choice for homeowners considering conservatories. Similar to a conservatory, Orangeries UK have a wide variety of orangeries with large and open glass ceilings to allow for the best use of natural light. They are still great for any season, except that orangeries are made by using more brick and masonry work to construct walls which can match the original brickwork of your house. An orangery has more of the appearance of an extension than a classic conservatory but is definitely one of the top styles to look out for in 2015.
Bi-folding doors
A larger and more open alternative to traditional patio doors, bi-folding doors have seen an increase in popularity in 2015. Bi-fold doors offer a larger and more unobstructed view of the garden, as they can be folded all the way back to create a large open wall. This creates the impression of bringing the outdoors and indoors together in a seamless and elegant manner, giving your home, conservatory and garden a feeling of oneness.
Wood frame conservatories
A wood frame conservatory is the most traditional and classic type of conservatory. The natural material fits in perfectly in a garden setting and the recent improvements in the manufacturing of the wood means that they are more energy efficient and weather proof than wood frame conservatories of the past.
uPVC windows
An alternative to wood, uPVC windows give your conservatory a modern look. They are energy efficient and secure, giving you the peace of mind that you are reducing your heating bills and carbon footprint whilst also guaranteeing security for your home and family. uPVC windows can be manufactured in a range of sizes and styles, giving you more options on the style and size of your conservatory.
Conservatory glass
Choosing a glass roof for your conservatory can be a great investment. There are a few types of conservatory glass to choose from including toughened safety glass, highly energy efficient insulating glass and even self-cleaning glass which breaks down dirt to make maintenance of your conservatory glass roof much easier. Choosing conservatory glass is becoming a much more popular choice for UK conservatories and a style to watch out for in 2015.