We already warned you, women's sandals from 2021 have strings. 
Comfortable and with a rustic touch (they don't scratch the skin, promised), these sandals made with strings and laces are the latest boho wonder to make us enjoy the summer days even more. And despite their austere and country appearance, their texture is usually very soft and you can wear them from morning to night. Keep reading that we tell you how. 
If you are still looking for a pair of absolute trend sandals and you can't decide, maybe you don't know the coolest designs of the moment. They are made with strips of rope and cord or imitating their effect, and although their appearance is super rustic and austere (they sure remind you a bit of that half monastic, half country footwear), this summer is probably the most original trend in terms of to sandals it refers.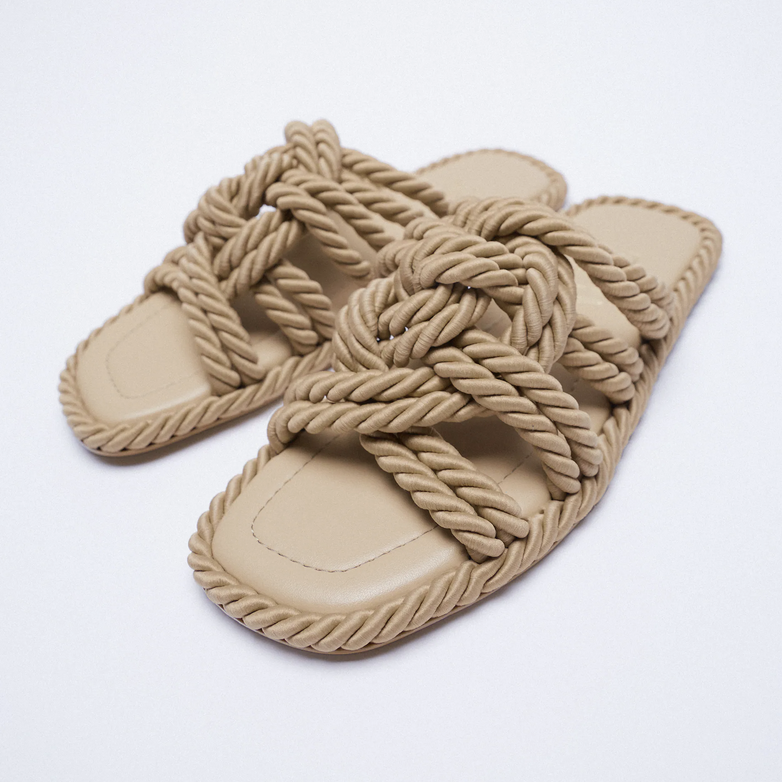 A couple of seasons ago we began to see in collections such as Valentino or Dior accessories –belts and sandals, basically– that imitated the braiding of the laces, although in leather, and that we can currently find, and buy, on Saint's websites. Laurent, Alberta Ferretti or Etro. But if there is a firm that is sweeping these designs, and at more than attractive prices, it is the American Nomadic State of Mind. The vegan and naturalistic philosophy of its founder, Chris Anderson, led him to create in the late 90s a polypropylene rope resulting from the recycling of plastic waste from the bottom of the seas and oceans. Once he obtained this material, he decided to open the workshop in Nicaragua where each of his famous sandals is still made today within a fair trade structure. There are more and more celebrities from all over the world who join this trend, also because of its very important aspect of sustainability and veganism, and among which there is no shortage of Jennifer Aniston, Gisele Bündchen, or Giorgio Armani himself. And if you are still wondering how to wear these rope sandals, it is clear that during the day it is a perfect complement to any outfit that you want to give a relaxed and casual touch. With shorts of all kinds, Bermuda shorts, and also with boho dresses, this footwear will enhance the naturalness and relaxation of this type of garment. Opt for these sandals in natural colors such as white or beige and be surprised by their "melting" effect on the skin. At night? You can also take them! Think of those long linen dresses, or palazzo pants in colored prints and shirts and T-shirts, and dare to choose these sandals in more sophisticated colors like red, navy, or burgundy.
1.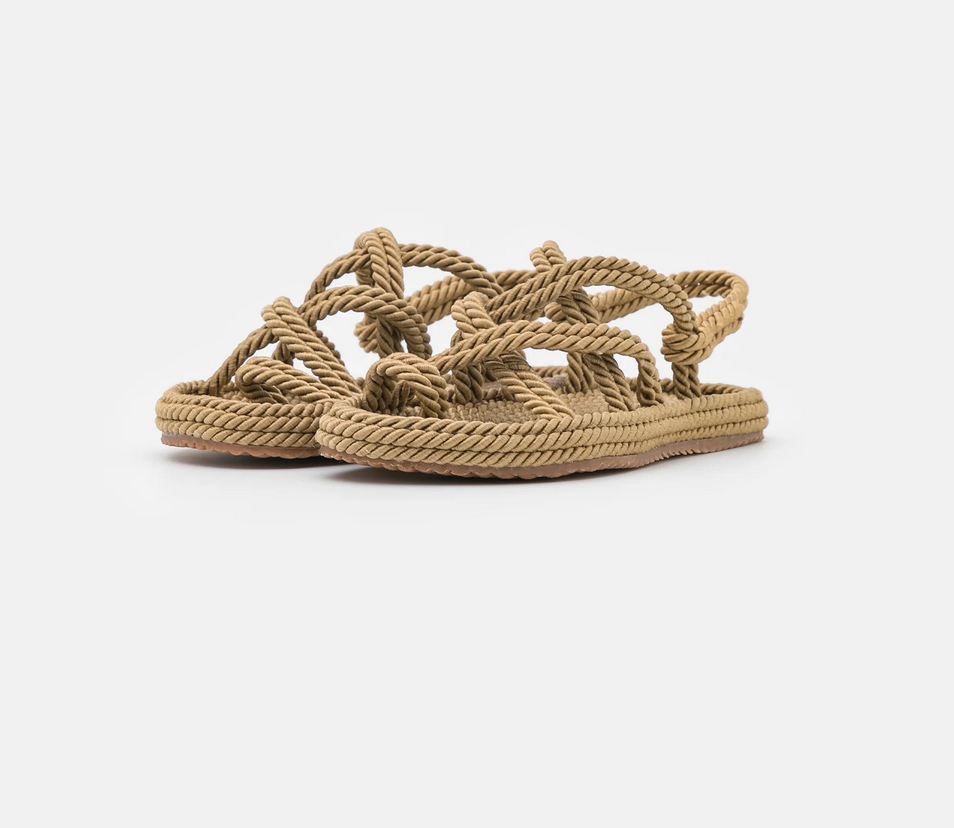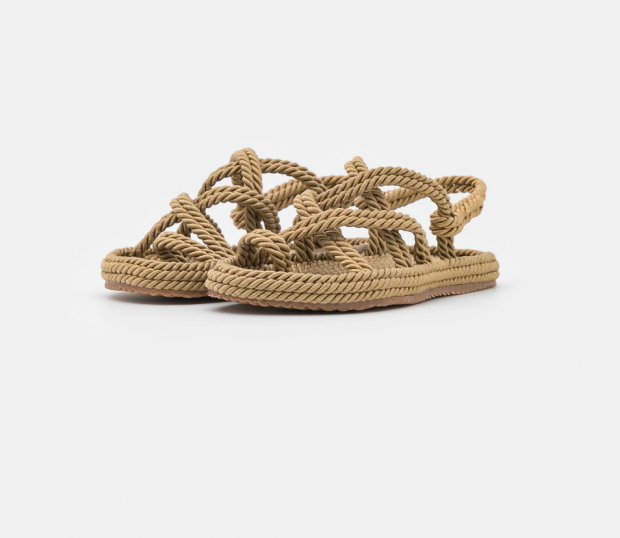 2.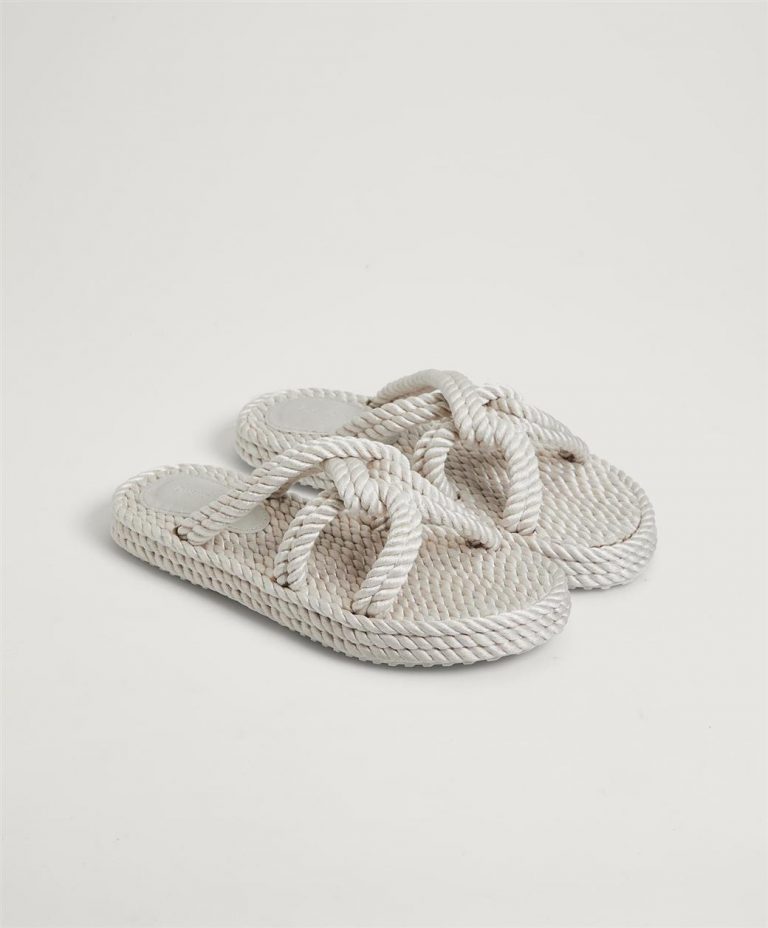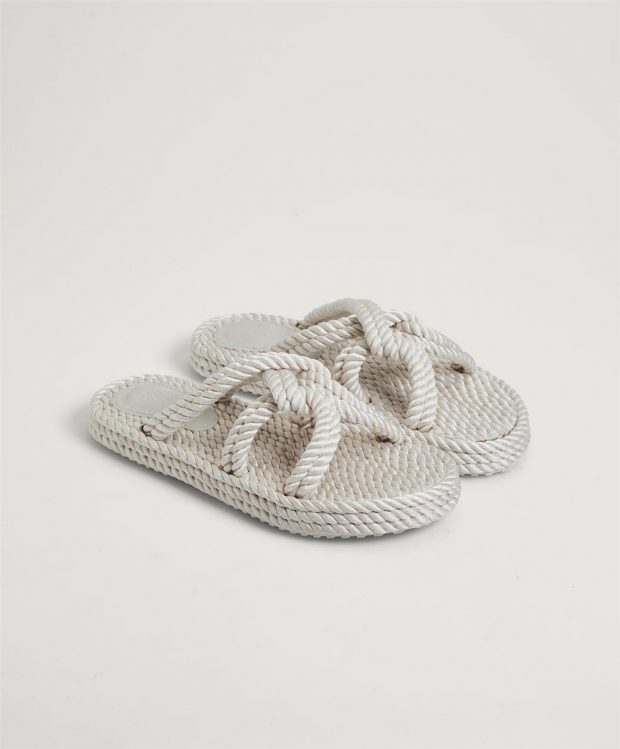 3.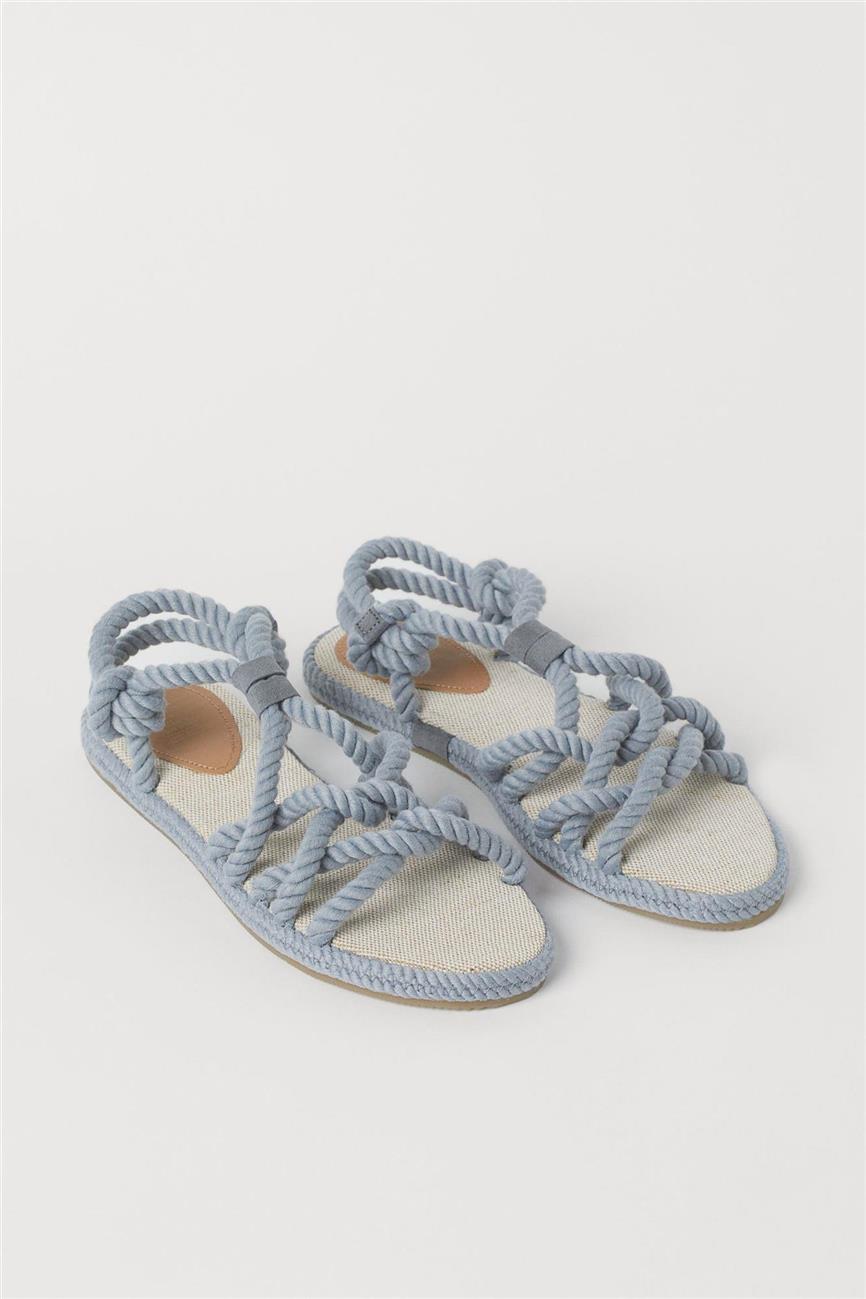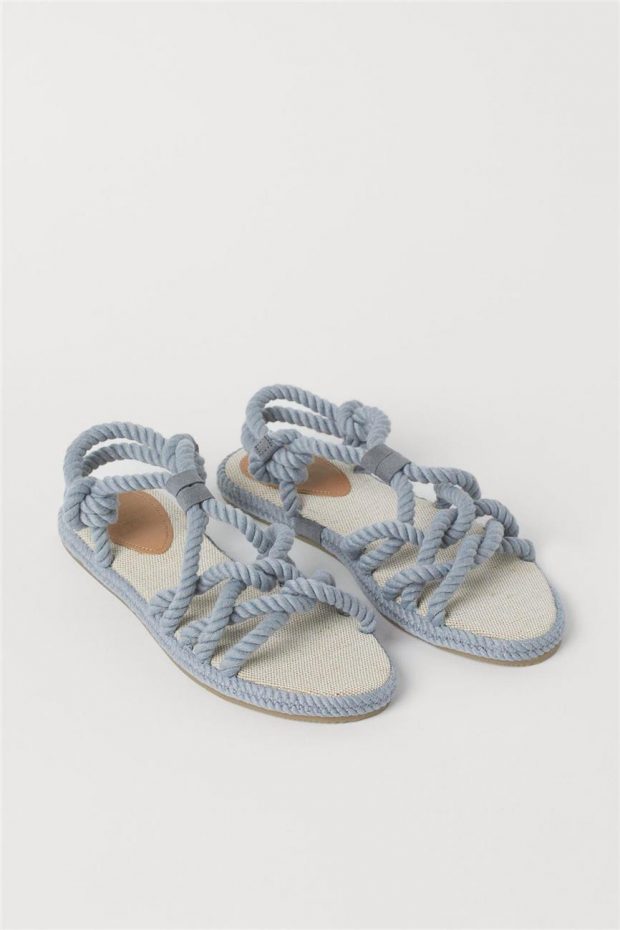 4.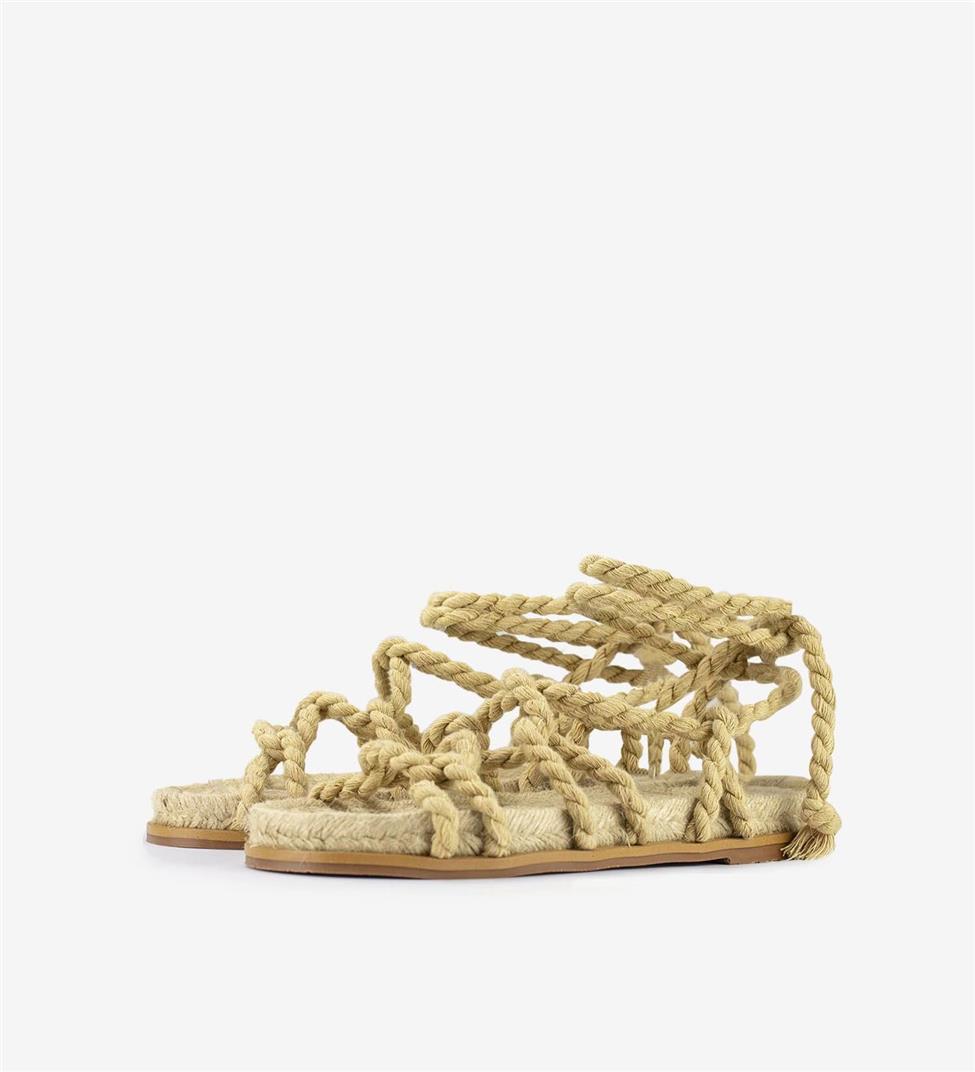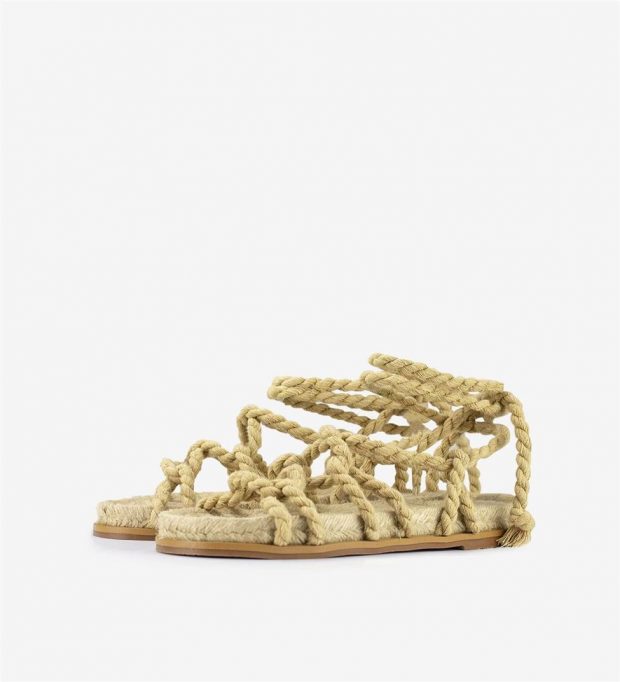 5.