There are many beautiful wonders just waiting to be seen in this world and Thailand is home to many. Thailand is a famous vacation spot as it is one of the cheapest out of all the others. It is famous for its inexpensiveness and simplistic beauty and is especially known for its rich history of Buddhism, beautiful beaches, Tropical fruits, wildlife and last but not least The Chao Phraya River.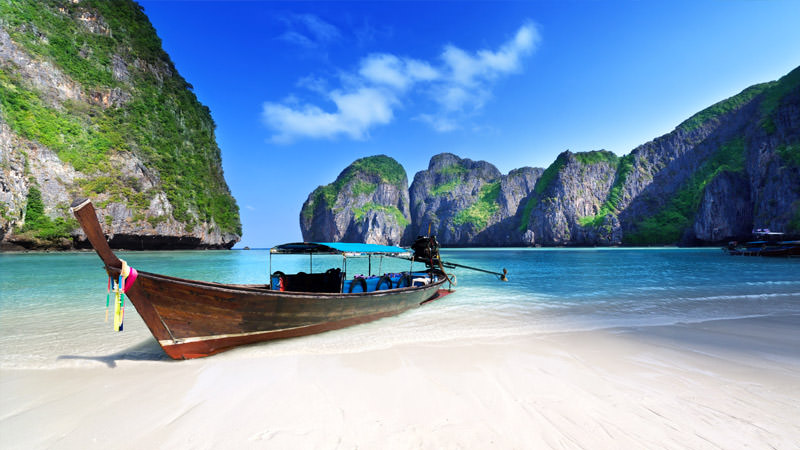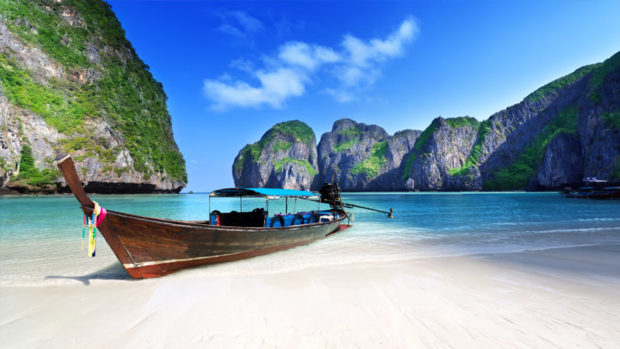 There are many beautiful sights that can be sought while visiting this country but the island Phuket is a sight that is like no other. It is a place of extreme tranquility and pleasure. Many individuals visit Phuket for the simple reason of escaping their stressful lives and finding a little pocket of peace, which would not rob them of their life savings. This is not to say that Phuket is only a place to relax and let go. Phuket attractions are as said before like no other.
TOP 10 OF PHUKET'S ATTRACTION THAT ARE A MUST SEE
KATA NOI BEACH: A little bay area found on the southwest side of Phuket adjacent to the Kata beach on the south witch soft sound and crystal clear water. It has a rocky headland on either ends of the bay which provide a good place for snorkeling and during high tides this Bay area is the best place for surfers.
PHUKET BIG BUDDHA: Built in 2004, a beautiful jade statue, 45 meters tall, sitting atop the Nakkerd Hills overlooking the Phuket Town. It showcases all aspects and the beauty in the peaceful life of a Buddhist. People from all over the world come to Phuket to commemorate a wonderous monument like no other. This is a special attraction for those who an interest in History.
KARON VIEW POINT: Locally called the Khao Saam Haad (Three Beaches Hill), is a place where tourists can enjoy a view of the 3 famous beaches in Phuket. Namely: Kata Noi, Kata Yai and Karon. It also gives an extraordinary view of the Andaman Sea.
NAKA MARKET: A Night Market like no other is tourist heaven. Souvenir galore! T-shirts, stuffed animals, real animals, cocktails, fruits, bobbles and trinkets all found here for every tourists perusal.
TIGER KINGDOM: The best place for animal lovers to get up close and personal with one of the beautiful creations of Nature. The Indochinese Tigers, bred and borne in Phuket's Tiger Kingdom. This habitat is one of the few places in the world who do not drug their animals and allow the tourists to get to know these otherwise dangerous creatures.
MONKEY HILL: Another place for animal lovers is Monkey Hill or as the locals call it Toh Sae Hill. Around 400 monkeys can be found living there and if you ever visit you are sure to enjoy their company but just remember to always keep an eye on your belongings as these mischievous creatures are naturally attracted to anything they deem valuable.