Patchouli is grown in Indonesia and is a tropical plant of the Lamiaceae family. The steam distillation of its small green leaves – after drying them in the sun or in suitable structures – allows the extraction of an essential oil rich in patchouli, the molecule responsible for its characteristic smell.
It exudes very intense, woody scents with earthy and camphor-like nuances. Some people even say it smells a bit like the smell of the basement. Depending on the variety, patchouli can also reveal more savory and warming notes reminiscent of chocolate.
In the perfumers' palette, patchouli is one of the most commonly used natural materials. "It follows the large family of citrus fruits (or citrus fruits, ed.) in which we find orange, lemon, tangerine, bergamot… exploited in monumental quantities, specifies our expert. But patchouli remains very popular, especially for the creation of chypre perfumes.
Patchouli, a powerful smell typical of chypre perfumes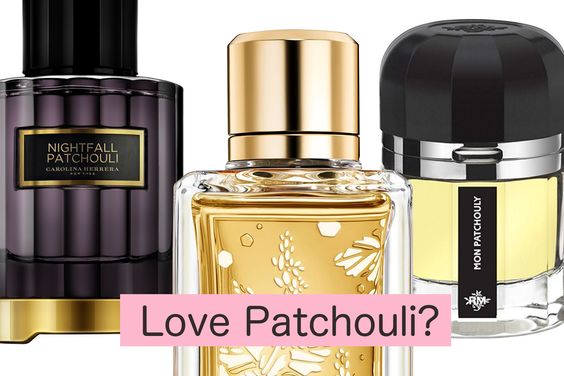 In the Chypre clan, patchouli is irreplaceable. Without it, it is impossible to revive the sensual trail that characterizes this family of perfumes, born in 1917 with Chypre de Coty. Patchouli characterizes the fragrance and the effect is vertical: it can also be guessed in the heart and in the head because of its many olfactory properties.
In a classic chypre, patchouli combines with moss to form the base. Then there is always a floral heart and a fresher citrus head. We find this association in all the major chypre structures on the market: Aromatics Elixir by Clinique, Miss Dior by Dior, Mitsouko by Guerlain, or even Polo by Ralph Lauren for masculine chypres.
In amber scents, it is associated with balms and vanilla. It is a material that also goes very well with colognes. Patchouli adds depth and roundness to colognes that are highly volatile.
In the early 2000s, patchouli continued its transformation. Without denying its power, it gets rid of its youthful ardor and specks of dust off its earthy, sometimes heady notes. He then came to sign more elegant and luminous fragrances such as Coco Mademoiselle, Miss Dior Chérie, Narciso Rodriguez For Her, or Si de Armani.