Hampi is a backpacker's paradise, a pilgrim's delight, a geologist's venture, and a historian's riddle, all in one stunning destination. An ancient town in Karnataka, Hampi is reputed for its temples, ruins, and several spectacular viewpoints. Travelers will find the places to visit in Hampi both cultural and entertaining while the things to do in Hampi, exhilarating. This captivating town is a gateway to bygone eras, transporting visitors to the reigns of kings and emperors of yesteryear. The winter season, which comprises months ranging from October to February, is considered the best time to visit Hampi, and once you figure out how to reach Hampi, you can disembark on a joyride of a lifetime. With Hampi tourism escalating by leaps and bounds, the hospitality in that region has really upped its game, and you will find a vast number of budgeted and luxury resorts in Hampi. In addition to all that this beautiful place has to offer, the local cuisine will be on top of the list. You can visit some of the authentic restaurants in Hampi, which will serve both local as well as international cuisines. A little bit for every type of traveler, a trip to Hampi will give you a unique vacation experience unlike any other.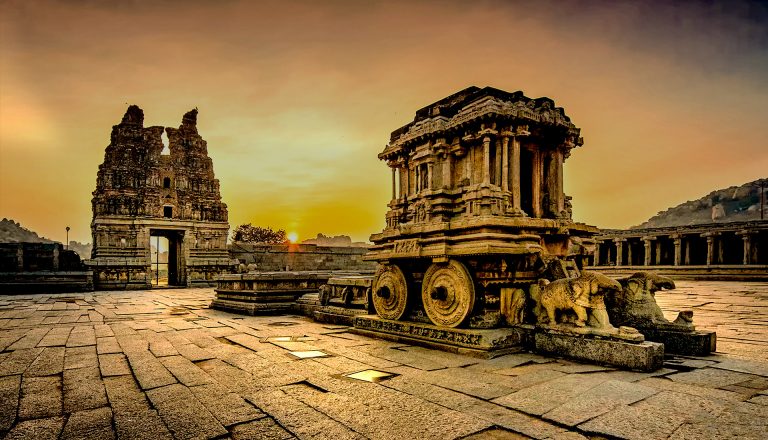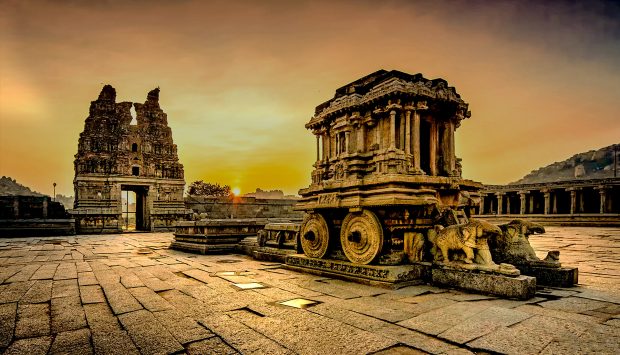 Best Places to Visit In Hampi
The below mentioned places to visit in Hampi should be on every vacationer's bucket list.
1.Virupaksha Temple
This is one of the most famous temples in the city and dates way back to the seventeenth century. It houses two courtyards and has an east-facing main entrance. Once you enter, the pious Nandi statue has three heads and a pillared hall right in the center. An abode to one of Lord Shiva's forms, you will find beautiful inscribed stones with a history tracing back to several centuries. Many devotees visit this architectural marvel during festivals, Car festival being the most famous.
2.Lotus Mahal
Also known as Kamal Mahal, this landmark is one of the most iconic within the city. Because it is structured in the shape of a lotus, it has earned the name. The central dome resembles the flower's bud, and the balconies open out as the petals. The royal women of the prolific Vijayanagara empire used to roam these grounds. The Lotus Mahal stands tall, reputed to be the only edifice in Hampi that was not destroyed by any wars or ravages. Due to its unique shape and rich history, it is definitely very popular and considered one of the most famous places to visit in Hampi.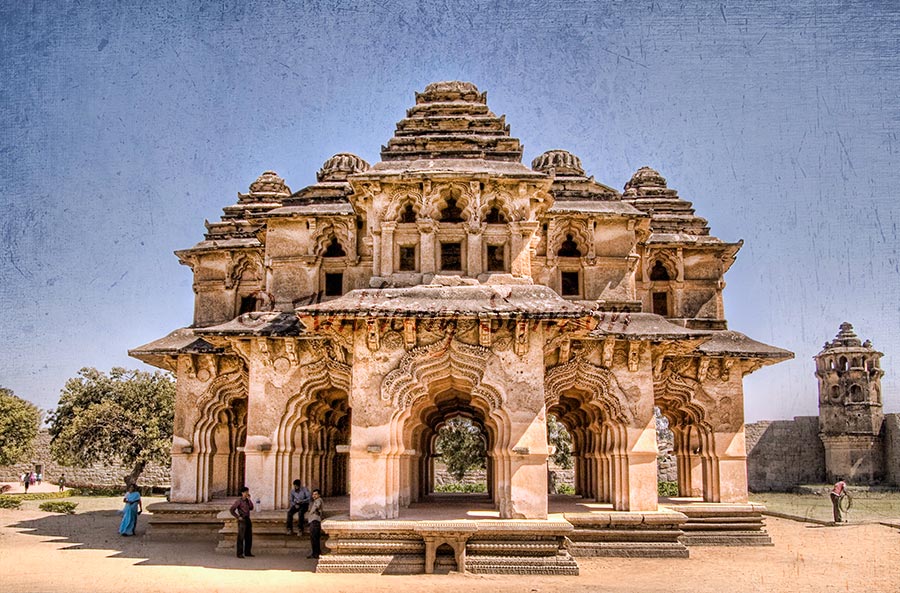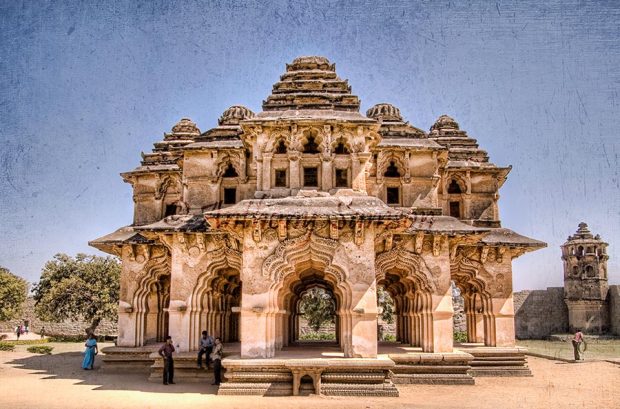 3.Hampi Bazar
No trip is complete without some retail indulgence, and Hampi will offer you a one-of-a-kind experience in that department. Facing the beautiful Virupaksha temple, Hampi Bazar is a melange of vibrant colors and a conglomeration of lovely local goodies. Spreading over a kilometer, the road of the market showcases pavilions on both sides. Ranging from handicrafts, stone carvings, jewelry, handbags, rugs, and just about anything else that is Hampi related can be found here.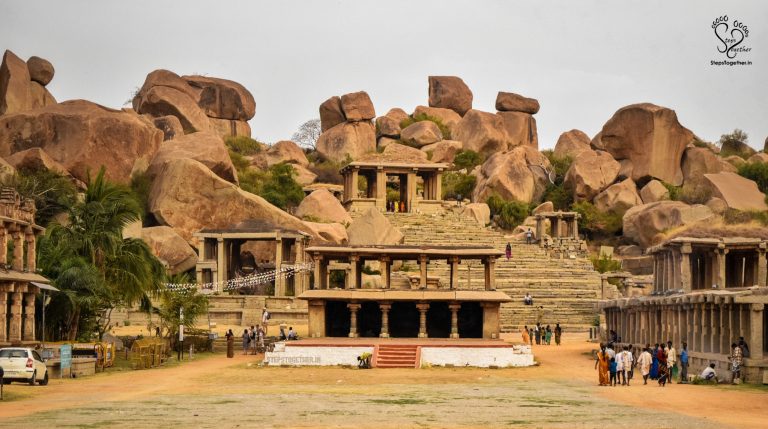 4.Hippie Island
Exactly like the name suggests, Hippie Island is a popular place in Hampi and is named after the culture it follows. This island is absolutely remarkable and attracts a large number of backpackers to it. It has a laid-back vibe and some quaint cottages where one can stay. There are many cafes, restaurants, and shacks for people to spend time in. You can access this island via a boat or a coracle. Getting a taste of Indian as well as western culture, a visit to Hippie Island is an absolute must, especially for those who are beach bums and chilled-out travelers.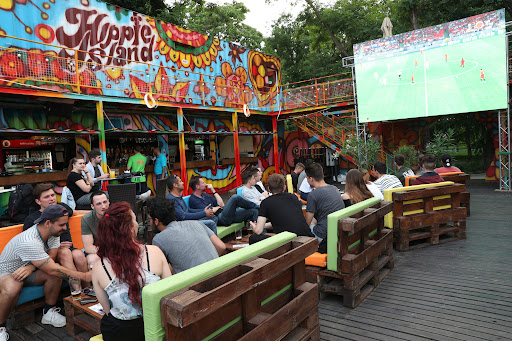 5.Queen's Bath
This aquatic enclosure is part of the Royal enclosure. It has been built in a manner that no prying eyes could fall upon the queens at the time of their bathing. Completely open to the sky, this 500-year-old structure draws several tourists to it. It has a simple exterior and an extravagant interior, perfectly demonstrating a clever style of design. It is a rectangular-shaped building that measures around 30 meters with a sunken bath right in the middle.