Undisputed trend of 2021, original and whimsical nail-art still have a bright future ahead! In 2022, on the design side, we are completely changing dimension by opting for heavenly manicures, particularly in vogue lately on social networks. As reported at Elle, the idea is to reproduce on our claws, starry skies, and galactic patterns where moons, planets, and stars of all kinds meet. Something to delight astronomy enthusiasts, who will enjoy dressing their natural nails, or acrylic nails, drawings, or small cosmic stickers.
Celestial nail art: how to achieve a celestial manicure?
As for the colors, for a successful celestial nail-art, we turn to shades that recall those of the sky, or the galaxy: midnight blue or azure, hypnotic purple or wisteria, carbon black… so many shades that we come to sublimate small golden, silver or white astral accents, to draw with an ultra-fine brush, or to stick directly on the nail if it is about stickers, confetti or jewelry. If the iridescent, metallic, and holographic finishes promise to have more effect, you are free to opt for a matte varnish, just as chic. Glitter is more than ever welcome to give the perfect illusion of a sparkling Milky Way.
1.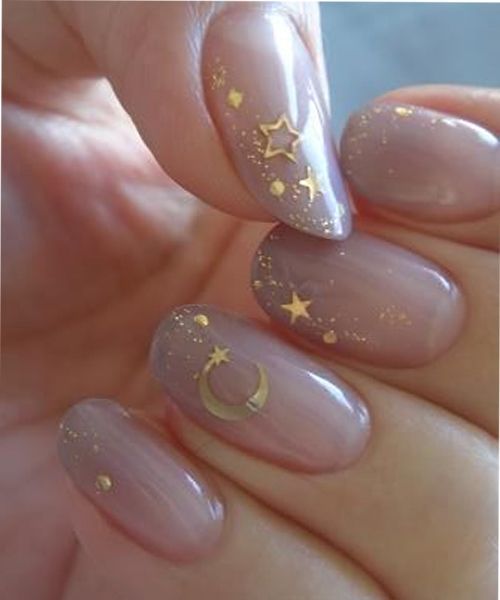 2.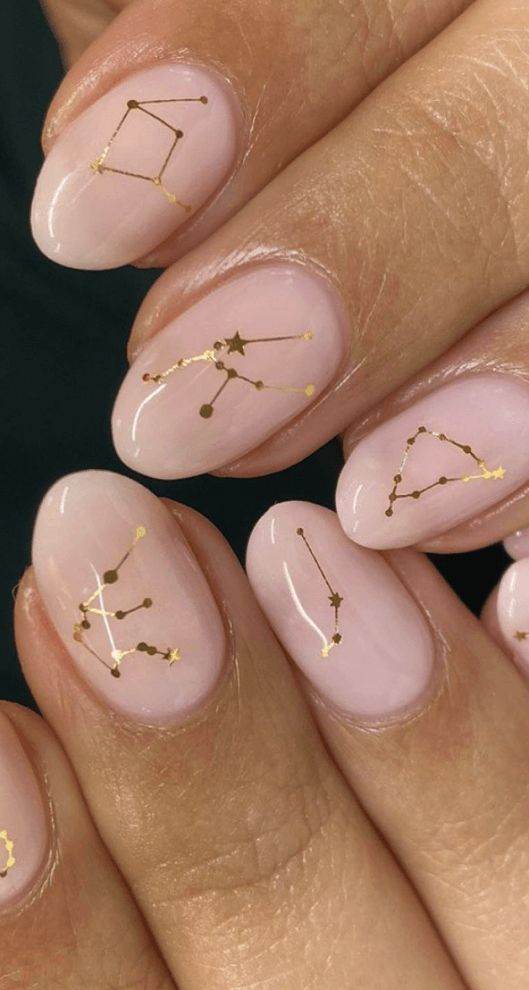 3.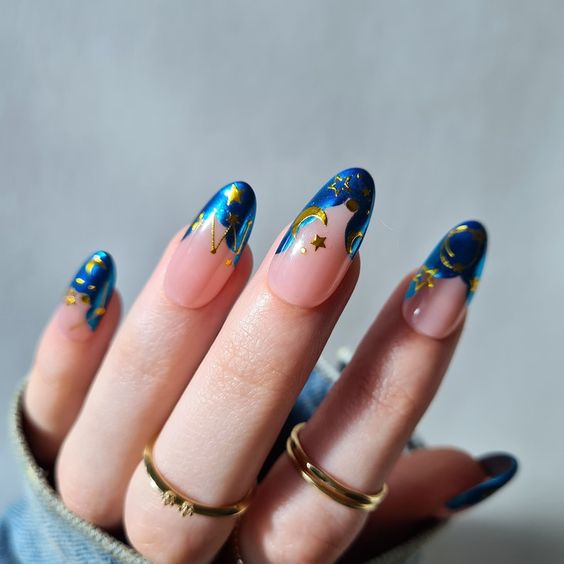 4.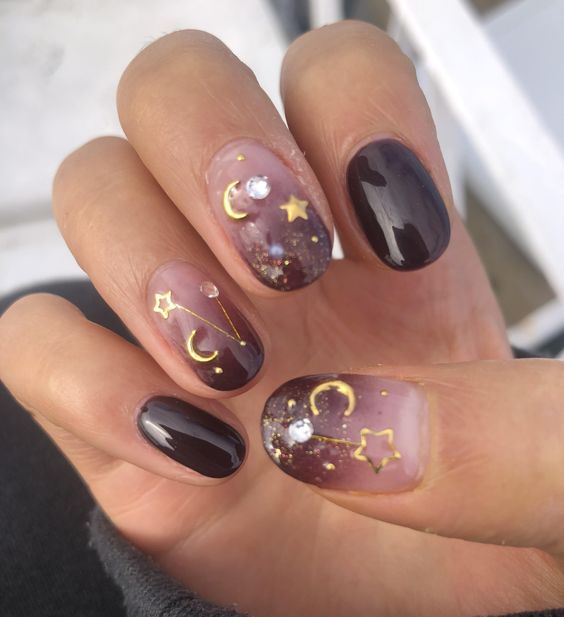 5.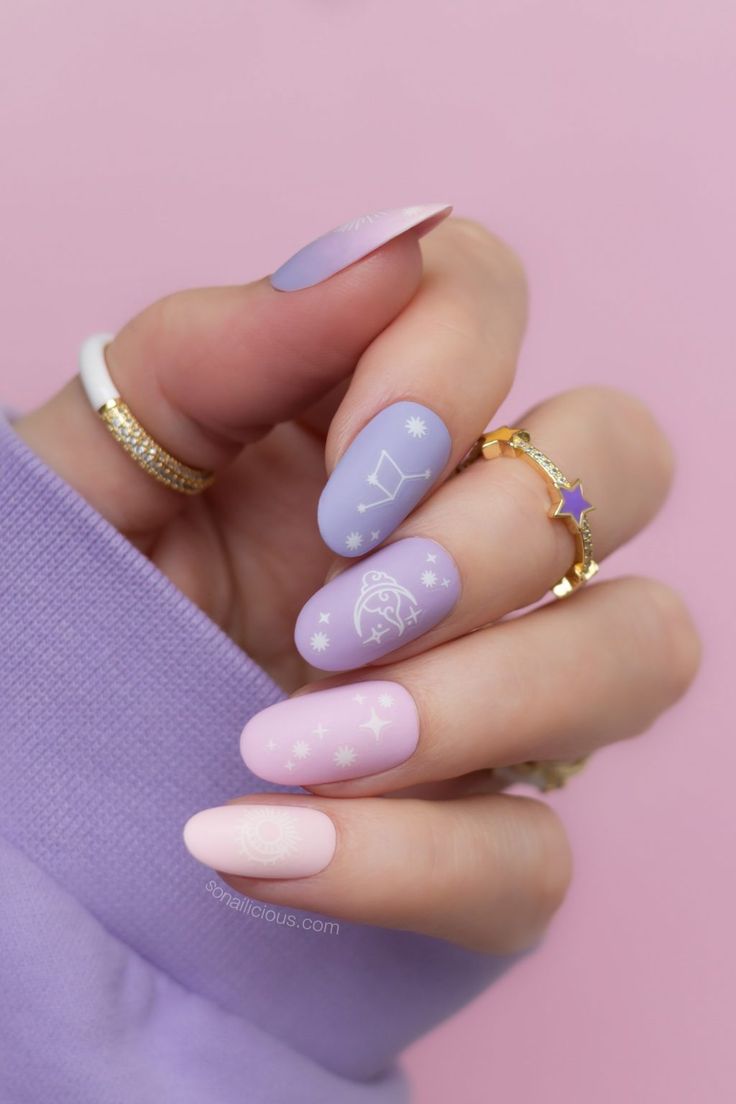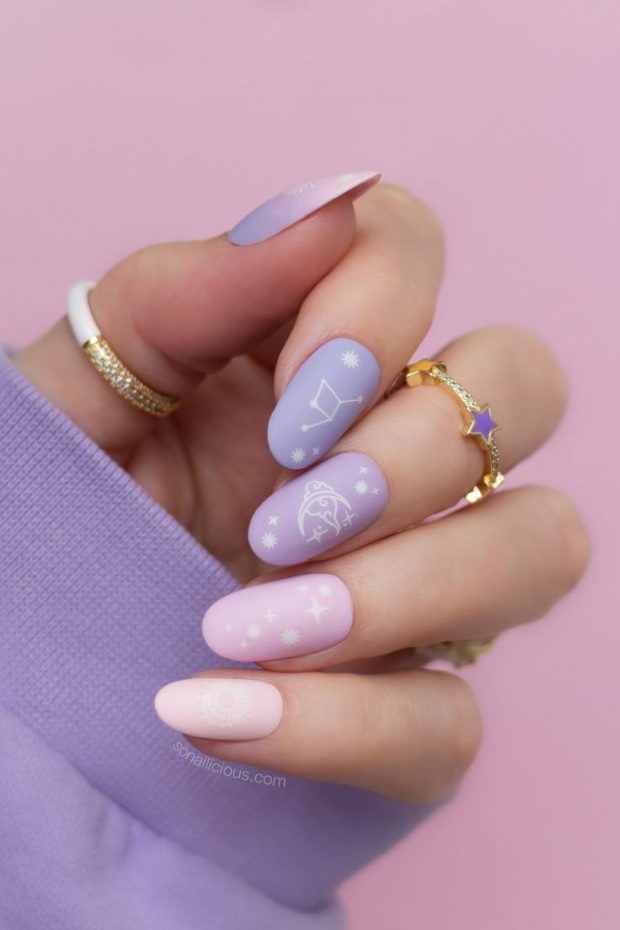 6.