In the looks that will save you in May when you don't know what to wear you will find trench coats and denim jackets; short dresses and midi skirts; classic sneakers together with trendy sandals… That is to say, traditional basics integrated into special styles that, thanks to the fashion tricks of the most stylish girls in the digital universe, give rise to comfortable, different, and very easy-to-wear outfits. . Can you ask for more? Yes, these 10 looks to suit all styles. Find all the inspiration you need for this spring and get it right from Monday to Sunday whatever your plan. In the pictures, the influencers with a Maje two-piece plaid skirt and jacket, classic trench coat, and Converse sneakers. A bet that, substituting sneakers for ankle boots, can also work perfectly in a working outfit. 
Opposing styles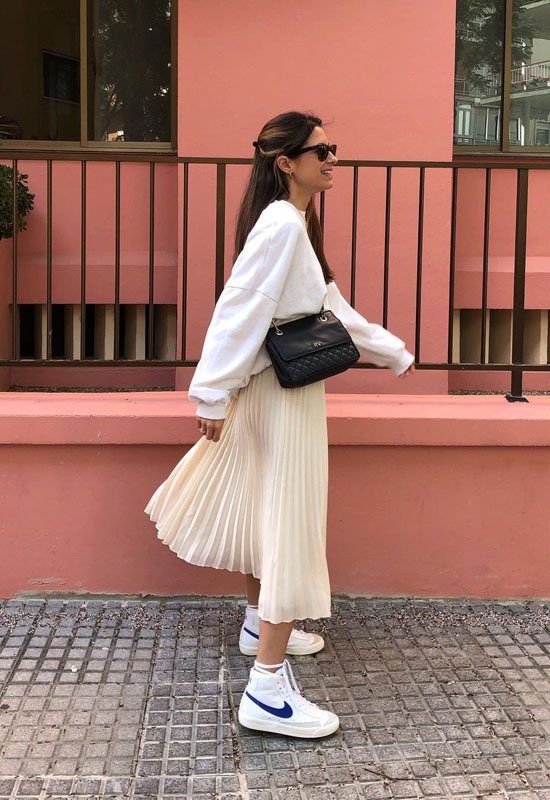 The mix of styles makes it possible to transform simple outfits that would go unnoticed into inspiring bets that are very easy to wear. In this case, the counterpoint of the look is found in the Nike shoes, a design that the influencer does not hesitate to combine with a pleated skirt in cream color. Two bets of very different styles that, combined in the same style, offer a breath of fresh air compared to the more conventional spring mixes. 
'Girl in black'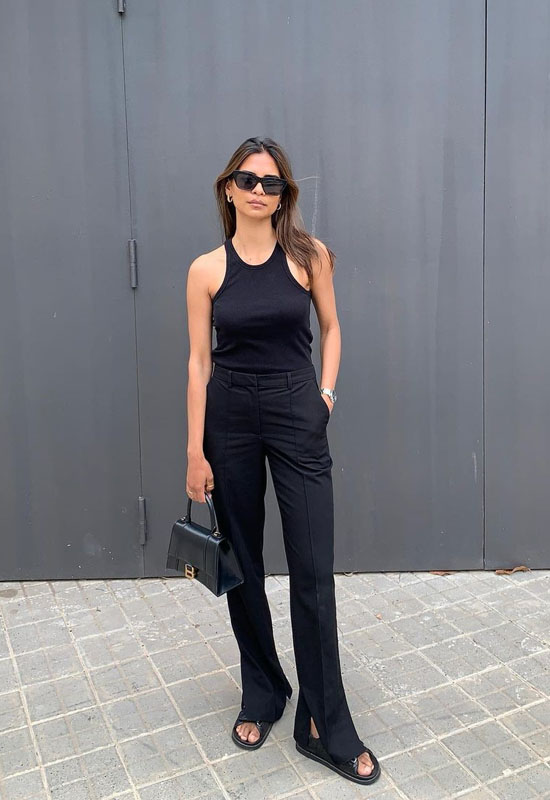 If you also love to wear black but are looking for new formulas to avoid repeating yourself, this look from the influencer Emelie Natascha can inspire you. Without giving up the total black aesthetic, he manages to create a set close to the trends thanks to the halter neck top (a perfect neckline to give space to the shoulder area) and the trousers with an opening at the hem, the purchase of the moment.
The most influential Danish woman says yes to cigarettes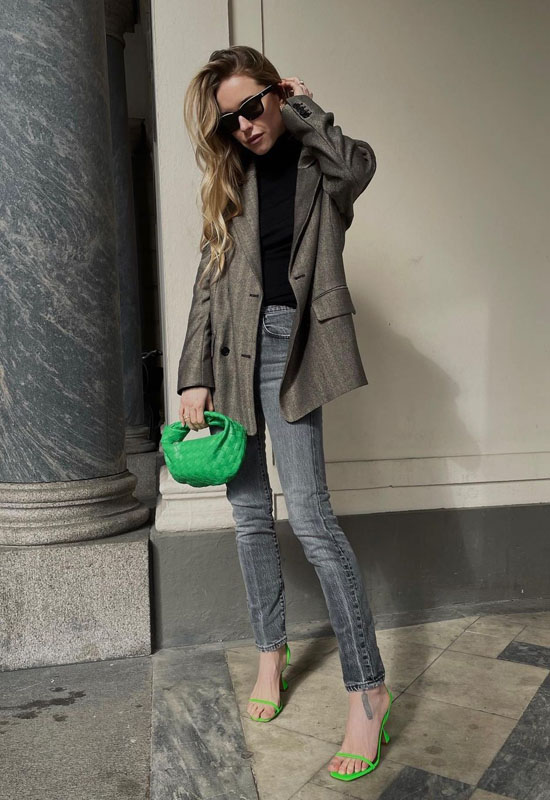 When we thought that skinny pants had their days numbered in the closet, Danish creative director and stylist Pernille Teisbaek brings them back in a look that will win over girls who already want high heels. The fashion expert combines tight jeans with strap sandals in green, a color also present in the bag and perfect for breaking with the neutral tones of this working-inspired outfit.
Cardigan Relay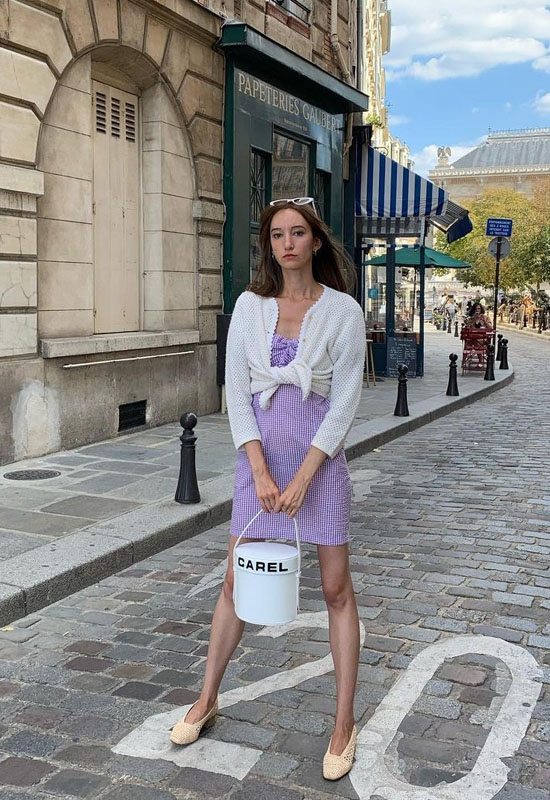 The bullfighter jackets and the designs that are knotted in an informal way advance positions as a relay of the knitted cardigan. In these halftime weeks, this garment is perfect to wear over strap dresses, sleeveless tops, or basic t-shirts that are sought to give a second life. In this case, the French influencer Victoria Petersen, wears the jacket with a knot with a lilac minidress and ballerinas, demonstrating that the Parisian effortless works beyond the basics.
Surrender to white beyond jeans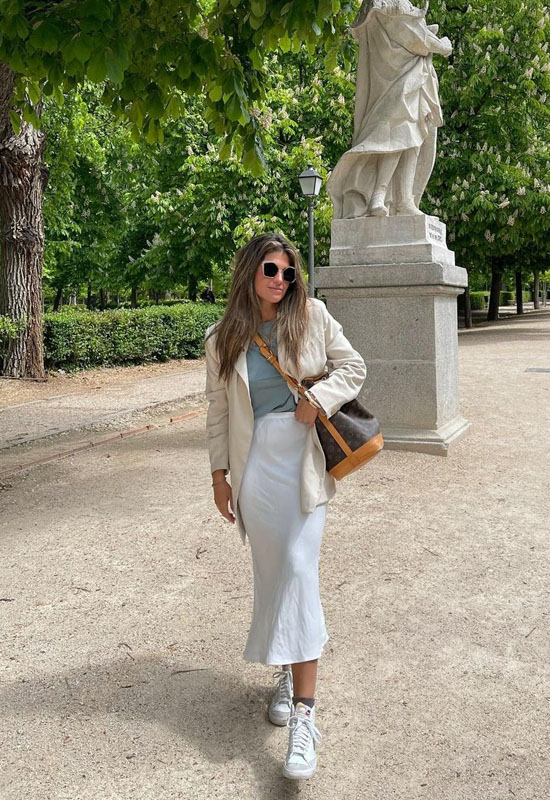 We love white jeans in all their versions but we should not limit this color to this type of garment. This influencer opts for a flattering midi skirt in white, a design that combines with boot sneakers in a trendy set that reveals the infinite possibilities offered by the beige blazer, the perfect purchase to continue wearing the blazer on warm days, and much better if it is made of linen.