Did you know that orange and tangerine will be the star colors of this summer 2022? And, as always, we are here to show you all the tricks you need to know to successfully add them to your looks. Orange is the color of enthusiasm, optimism, and happiness, and it transports us directly to summer days and afternoons in the sun on the terraces. It is also an ideal tone to improve our mood and connect with nature.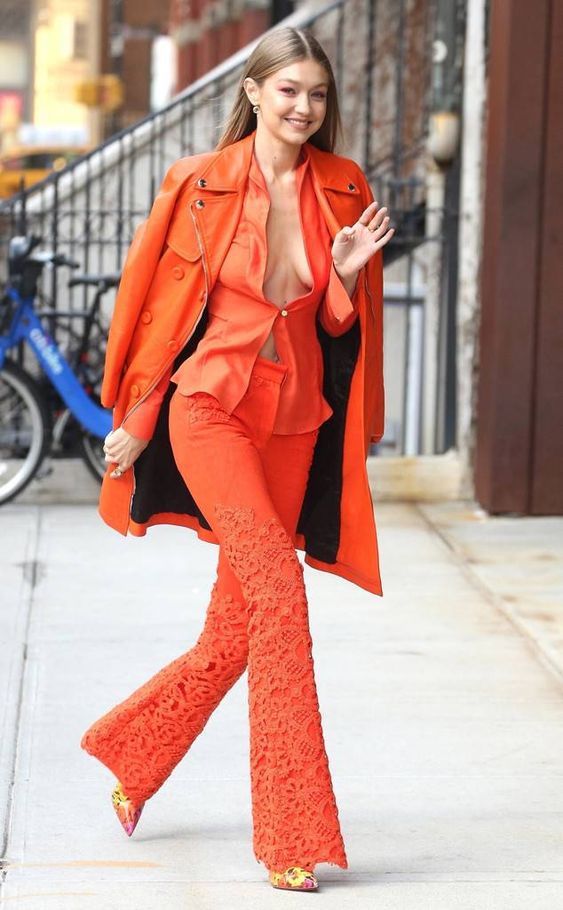 It is one of the colors that interior designers used the most during the 70s and the protagonist of those characteristic prints continues to make us fall in love even today.
Would you like your looks to transmit all these sensations? Dare with a 100% orange look! Or try adding accessories in this color to your outfit to give your basics that summery plus.
What colors go best with orange?
The connection that orange or mandarin have with nature makes them ideal colors to combine with intense shades of green, or even with citrus colors such as yellow or fuchsia. Do you want to learn to combine them like a professional? Keep reading!
1. Orange and 
fuchsia
: explosive couple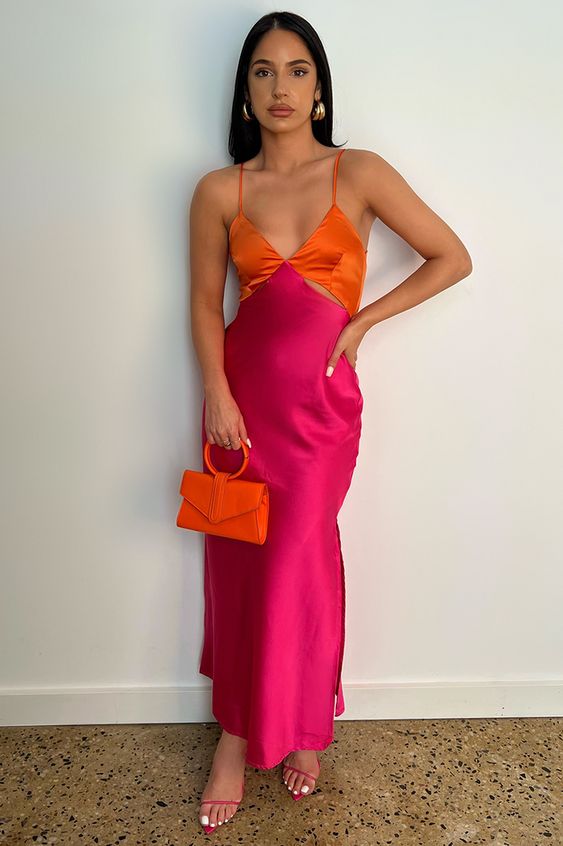 How to combine these colors
The ideal mix for the most daring. These two
2. Orange and 
beige
 or nude: the most natural combo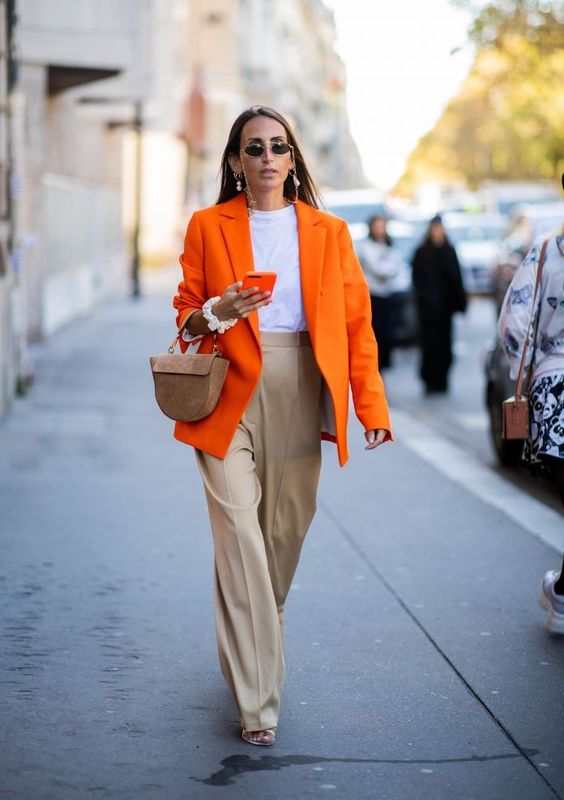 How to combine these colors
If you are more into subtle styles, this combination is for you. Both orange and beige belong to the earth range, so both will be perfect if you combine them: orange will give intensity to the look while beige will help balance the result.
Our look idea for this summer 2022
How to get a super elegant look in 3 simple steps? Start with a plain basic, add a white t-shirt, and complete the result with an orange blazer to finish off the look. This outfit will be perfect for any occasion, whether it's to go to the office or to that well-deserved after work with your friends.
vibrant shades are an explosive cocktail and will help you create a super trendy summer look. You just have to wear one of them at the top and another at the bottom of your outfit.
Our look idea for this summer 2022
Join the color block with the iconic garments of the season! For example, you could pair a pair of flowy orange wide-leg pants with a hot pink blouse. Give the outfit a chic touch with pink sunglasses and, if it's cool, add a blazer in a similar tone.
Orange and 
green
: the power of opposites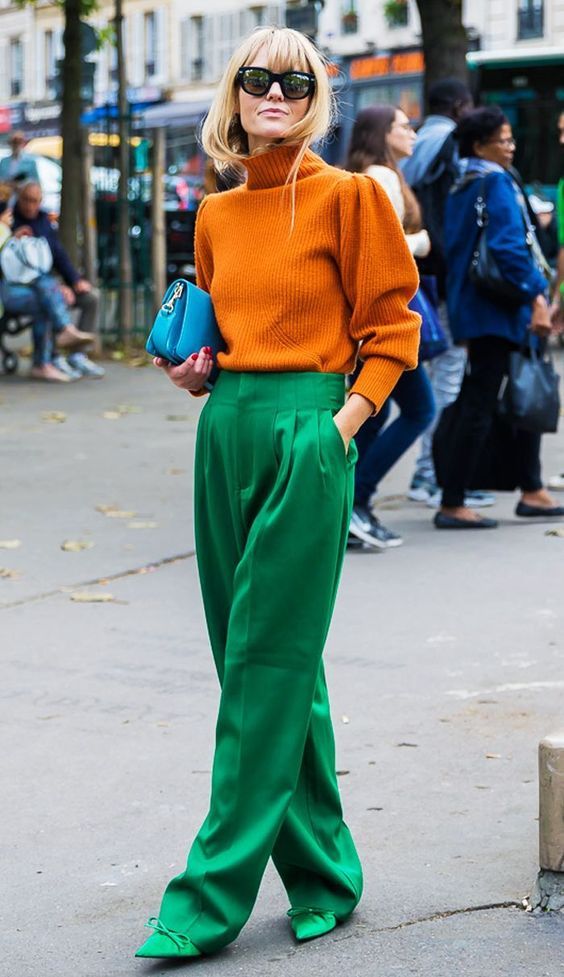 How to combine these colors
The result of combining two complementary colors is always incredible, and in this case, it was not going to be less. A mix that conveys an irresistible retro essence, and that offers infinite possibilities depending on the tones and fabrics you use.
Our look idea for this summer 2022
We love the casual and casual touch of this outfit: a short-sleeved orange shirt, bright green satin pants, white sneakers, and a small black bag. Ready for whatever comes up!