Remote work has never been as popular as it is now. It is becoming more and more accessible to people as a lot of business owners tend to realize the potential that remote work has to offer for their business and their employees. They cut down on a lot of costs while the employees are happy because they can work from the comfort of their own home, saving time lost in commuting. If you have a chance to work from home, you should give it a try. I guarantee you will never ever want to work elsewhere.
There are so many plus sides of working from home regardless of the fact whether you are working for a company or for yourself. You will save a lot of time and feel a lot more comfortable which will result in better productivity.
However, if you decide to work from home, you should take it seriously otherwise you will not be nearly as productive as you used to be in your business office. I know it sounds appealing to work from your bed, in your pajamas but you should not do that as often. Instead, you need to dedicate a working space in your home where you will do business. That is why you need a home office.
But doesn't that beat the point of working from home? Not at all. You will still be able to enjoy all the comfort that your home provides to you and yes, you can work in your pajamas, unless your job requires you to meet with clients, that will just be awkward. But having a dedicated home office is going to affect your productivity in a positive way. You will know that when you're in there, you're busy with work and you will manage distractions more easily.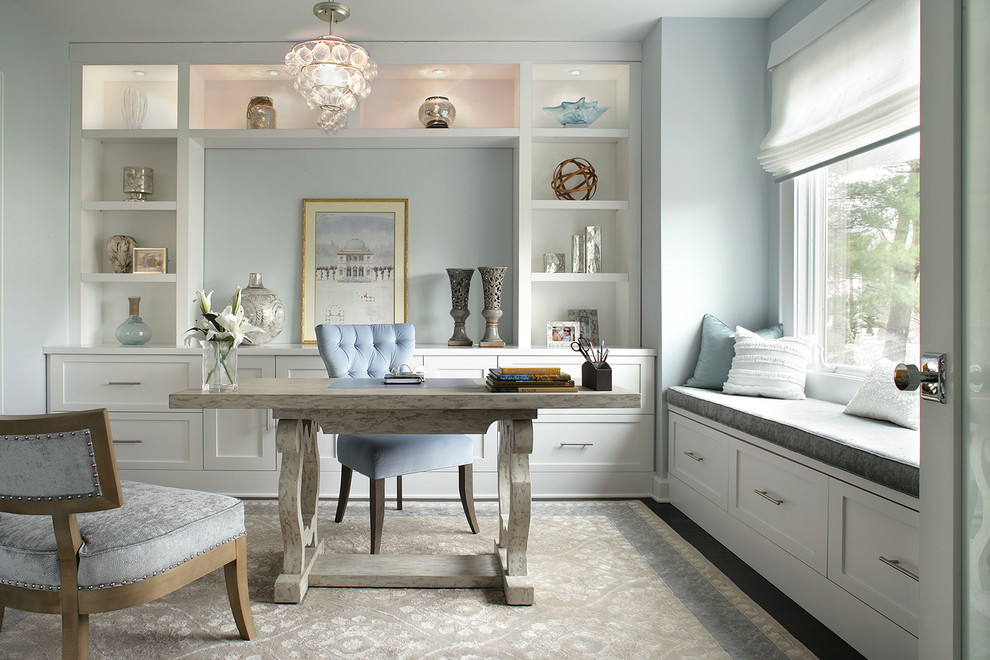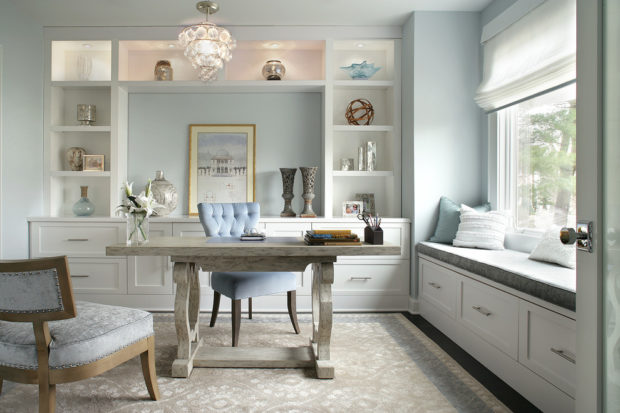 When it comes to the comfort of your home office, it really depends on you. You can design it in a way that extends the rest of the interior design of your home or you can have a slightly different design that will mean business. What is important is that you have all the tools and furniture that is essential for your work. Get a desk, file drawers, a drawing board or whatever else your job requires otherwise you won't be able to do it, obviously. But that is not the only important thing that affects your productivity.
You need to make sure that there is plenty of natural light coming down on your home office but also, have some of these blinds that will let you block the excess light. After all, sunlight is important as it also affects your mood, and you need a positive one to do your work properly.
Furthermore you should stylize the interior of your home office that will make it a friendly and relaxing space in which you'll be glad to work and even invite associates or clients. Start with a matching rug that will add a touch of warmth and don't forget to place at least a few green plants that will break the monotony. Personalized decorations are also a great idea to have in your working environment as they often remind you of good times and give you an extra push when you need one.
It is certainly not an easy task to decide to work from home if you've never had such an experience but the right work space is going to motivate you even more to take the chance. Take a look at the following designs of home office interiors and you will be inspired to at least start thinking in this direction. Enjoy!
1. Transitional Home Office
2. Transitional Home Office
3. Traditional Home Office
4. Traditional Home Office
5. Traditional Home Office
6. Traditional Home Office
7. Farmhouse Style
8. Contemporary Home Office
9. Contemporary Home Office
10. Eclectic Home Office