Office designs evolve every 10-15 years. We are currently in a stage of evolving from open plan offices to agile offices that give employees more freedom to move around and work in areas that are specifically designed for thinking, collaborating or socially-working.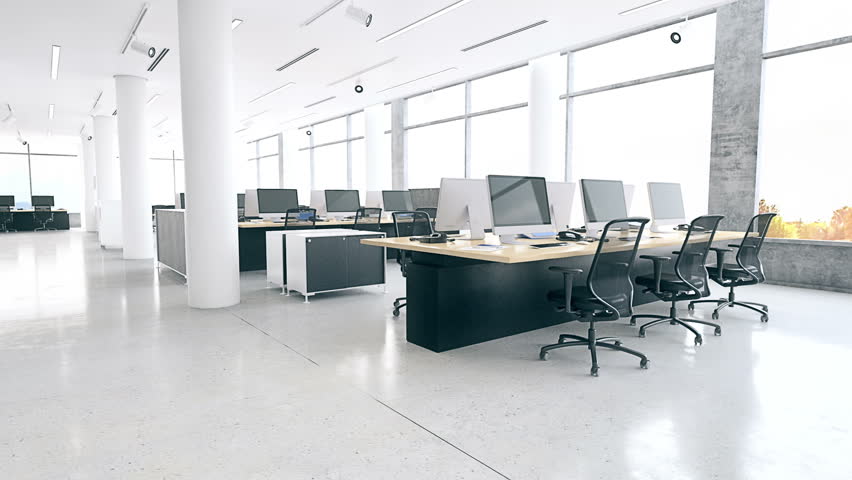 There's more to come. Technology is already influencing how companies create office space for the modern workforce. The Internet of Things will take office design to the next level.
As a matter of fact, it already is.
Hi-Tech Offices
If you want a glimpse into the future, take a look at Deloitte's Amsterdam Headquarters. Named 'The Edge", the futuristic office design is the world's most advanced building.
The Edge is embedded with 30,000 sensors in the building's LED lighting system which heightens security and gets to know the preferences of employees – from schedule habits to their favourite meals.
Utilising new tech, the building is ultra energy-efficient and features smart-enabled facilities that promote agile working, collaboration and relaxation areas.
The Fully-Automated Office
Automation is already starting to creep into today's offices. In office designs of tomorrow, we should expect to find a full quota of automated services and facilities as part of employee packages.
In the near future, administrative tasks will become a thing of the past and Artificial Intelligence (AI) will take automation to another level. AI will schedule the best time to have meetings and organise your daily workload.
Employees that have to travel a lot for their job can use AI to book trains, hotels and restaurants, and we will be able to order our driverless cars to pick us up at the front door without even having to leave our desks.
The Mindful Workplace
The ergonomic workplaces in the early Millennium catered for the physical needs of employees. In the future, office designs will be geared towards nurturing mental health.
Our surroundings have a significant impact on mood and the information absorbed by the brain. Drab surroundings have a negative impact on productivity and employee satisfaction.
Office designs of the future will encourage interactions and provide environments in which employees can consider their mental wellbeing. Google is taking a lead by organizing technology-free meetings.
Second Nature
The renowned architect, Lord Norman Foster says that in 10 year's time, offices will be greener in every sense. With so much focus on protecting the environment and personal wellbeing, the new generation of workers is most interested in companies that invest in sustainable office buildings.
Studies show that environments that include plants, trees and natural lighting increases productivity and morale whilst lowering the number of absentees.
By bringing natural elements into the office, the benefits to human nature are noticeable.
Work-Life Integration
Work-life balance has become a buzzword in recent times. Everyone knows they need balance but putting it into practice is not as straightforward. Company cultures of the future will integrate work with lifestyle choices and office designs will be central to how employees work and play.
Cloud technology makes it possible for us to work from anywhere. Telecommuting is on the rise, and people have more freedom to work in cafes and parks.
Office designs are already steering towards a flexible lifestyle with the introduction of comfortable furniture, relaxation areas, meditation chambers and even a games room.
The evolution of modern offices is already giving us a glimpse of the near-future. Work place design consultants say it's only a matter of time before we are all working in intelligent buildings that cater to our every need.