Banners are a mainstay of every organization's advertisement. They are a simple way to introduce customers to a business' offerings, deals, promos, etc. Choosing the right material is essential both from an aesthetic and budgetary point of view. It's vital for executives and decision-makers to keep track of the most popular materials and when they should be used.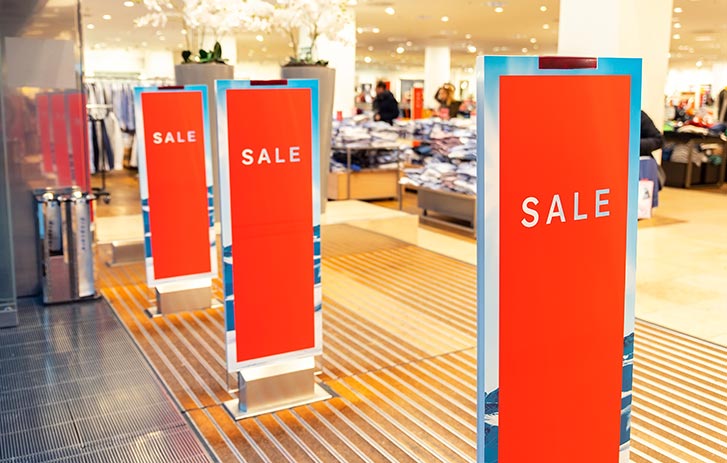 In this article, we'll be highlighting the four most popular banner materials that are relevant today:
Vinyl Banners
Vinyl banners have been the most popular option for a while. The advent of digital design and printing has made them the most affordable and versatile option available for organizations. They can be as large as needed without a loss in picture quality.
Vinyl banners are also lightweight and easy to install. On the other hand, they are also very durable, especially when used outdoors. The material is waterproof and resistant to fading. The weight of the banners is measured in ounces per yard, so you can choose one that's a perfect balance for durability and ease of installation.
The only disadvantage of vinyl banners is that they wrinkle over time, especially when they're not stored properly.
Polyester Fabric Banners
Polyester is a synthetic fabric material that has been used in cloth-making for ages. However, it's also a common material for banner production. Advertisers use fabric banners because they make for high-quality printing and color. They are printed using the dye-sublimation process and are scratch-resistant due to their fabric material.
Polyester fabric is, however, a lousy fit for outdoor use. In harsh weather, it can quickly lose color and begin to look dull. Proper care is also essential when handling fabric banners as they are prone to ripping.
Canvas Banners
If you've seen a canvas painting, you've come across the kind of material used in these banners. Canvas banners are typically made using premium cotton duck canvas, which is well-known for its durability and artistic aesthetic. Banners made on canvas tend to resemble paintings and are high-end.
Although the material is very durable and wind-resistant, it's typically used indoors. This is because of the need to preserve the imagery. They are one of the most expensive banner options and are usually used when you want to add an element of class to your promotional materials.
Mesh Banners
Mesh banners are similar to the traditional vinyl banners in terms of both properties and appearance. However, they differ from regular vinyl because they contain tiny holes that allow them to be more breathable. These holes are due to a crisscross of the fibers during production.
The nature of mesh banners grants them a longer lifespan than traditional vinyl. They are also more resistant to wind flow as most of the air passes through the meshes. Although they are more expensive than regular vinyl, they are a long-lasting option.
Conclusion
When choosing the material for custom banners, the purpose of the banner is a critical thing to consider. With the knowledge of the different banner options available, their strengths and weaknesses, you can choose a material that's a perfect fit for your needs.