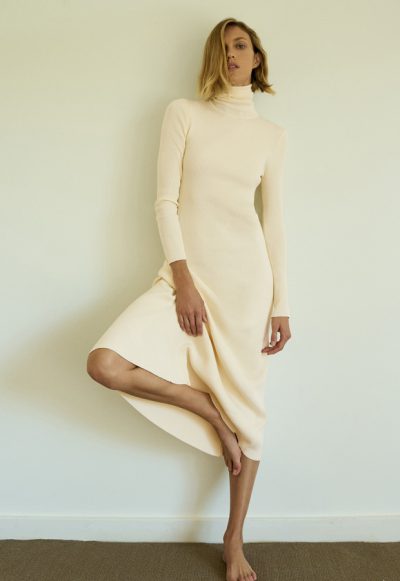 1. Cream dress with a high neck and long sleeves. A simple but very versatile model that promises to sell out soon.
2. In brown, with ribbed fabric, Perkins neckline, and detail with side button finishes. Marvelous!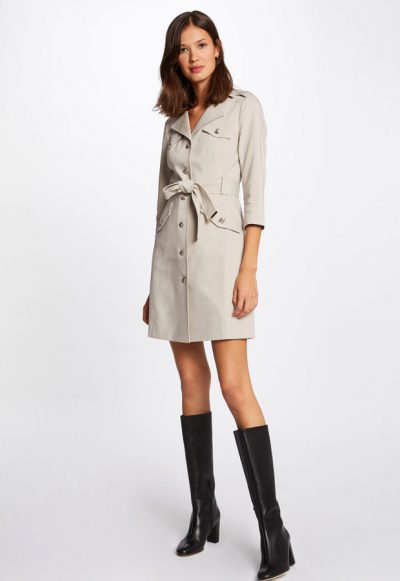 3. A dress with a personality to go to the office? This is straight cut with a lapel collar, 3/4 sleeves, and a belt.
4. The time has come when we feel like mini-flowered dresses. This one with a ruffle on the cuff is a great option to show them off.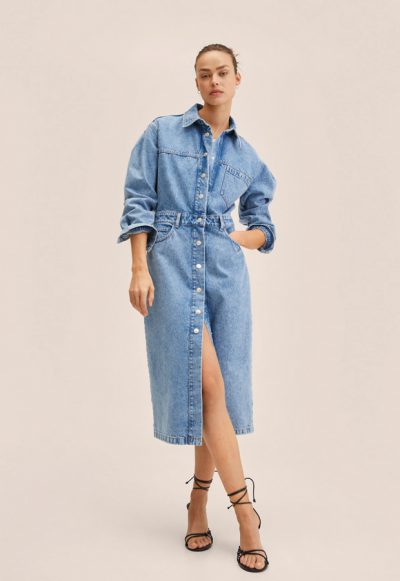 5. We love denim dresses. Even more so if they are special like this shirt-style shirt from Mango.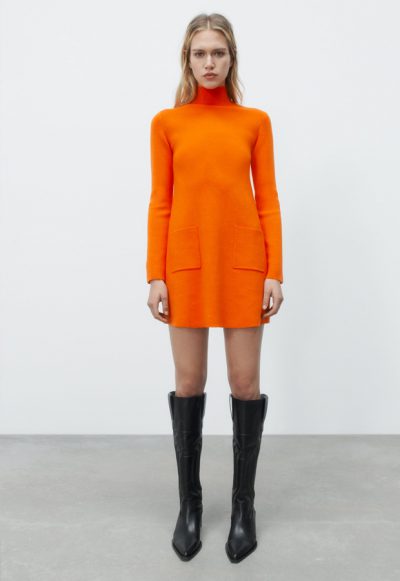 6. In the purest 60's style, combined with high-top boots, it drives us crazy!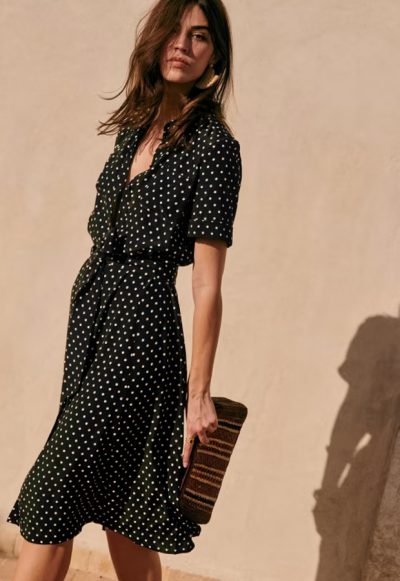 7. Short-sleeved midi dress with belt and polka dot print. An essential for everyday life during spring.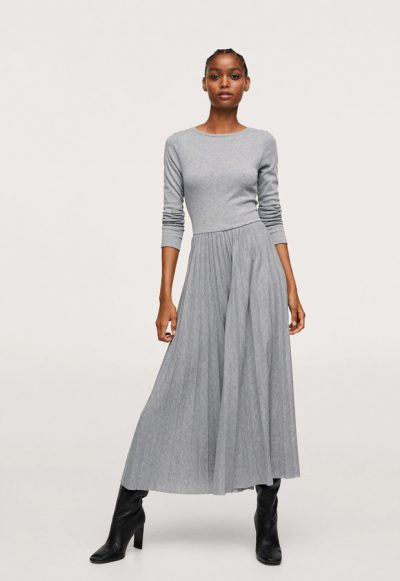 8. Like the previous one, this dress is another one of those proposals that you can wear over and over again by combining it with different accessories.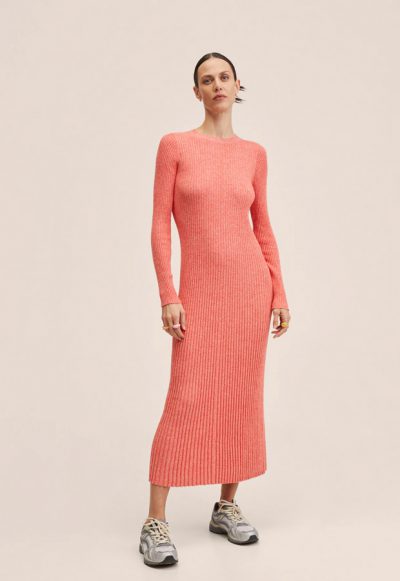 9. We already wanted colors as vibrant as this 100% cotton Mango model. You too right?