No matter the day, we're always prepared for a delightful coffee milkshake! If you happen to have coffee ice cream in the freezer, that's even better. This milkshake recipe is incredibly easy to make.
In this recipe, there's a secret ingredient that we believe will make the drink exceptional. Are you curious to find out what it is? Simply follow our instructions!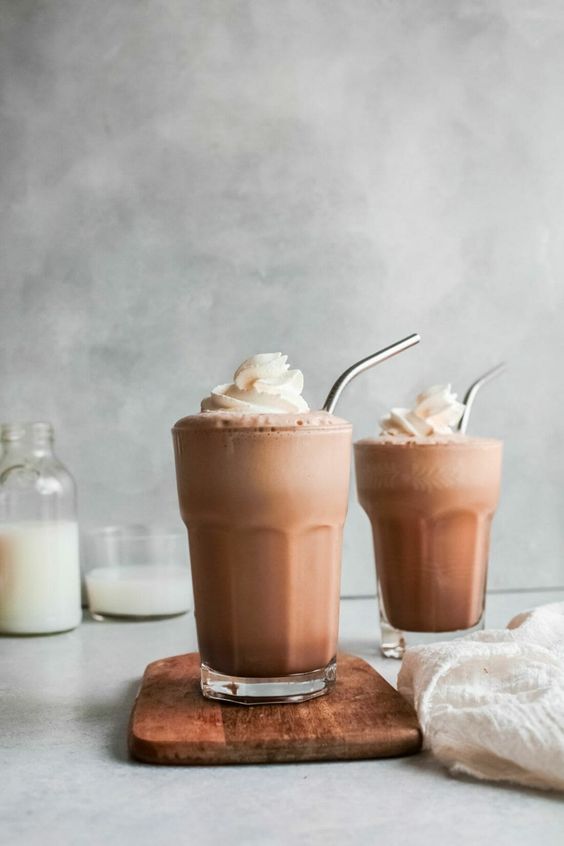 Ingredients You'll Need (serves 1):
4 large scoops of coffee ice cream (homemade or store-bought)
1/3 cup of milk
1 milk (or dark) chocolate bar*
*The type of chocolate—milk or dark—isn't crucial. Just pick your absolute favorite. Chocolate enhances the deliciousness of the coffee and elevates it to new heights.
How to Prepare the Perfect Coffee Milkshake:
Place the coffee ice cream and milk in a blender.
Next, using a vegetable peeler, grater, or knife, shave the long side of the chocolate bar directly into the blender. For an ideal taste, use approximately 1/4 cup of chocolate. Keep in mind that this is only a suggestion—you can adjust the amount based on your sweet tooth.
Blend for 30 seconds to 1 minute, depending on your blender's power. Pour the mixture into a glass and enjoy.
To add a finishing touch, garnish your milkshake with whipped cream, biscotti, chocolate-covered coffee beans, or any other toppings you have on hand. Get creative and make it your own. Cheers!
Topping Ideas for the Perfect Coffee Milkshake: If you want to take your coffee milkshake to the next level, you can experiment with various toppings. Whipped cream, a small biscotti, chocolate-covered coffee beans, and additional chocolate shavings are all great options. You could also pair a homemade cookie with this coffee milkshake for a delightful combination.
And if you're really craving an intense coffee experience, you can even add a shot of espresso on top. Although not necessary, it can provide a nice pick-me-up during the mid-day or mid-morning.