The Swiss steel sculptor Andreas Reichlin is always looking for the ideal form of his art. Ever since 2005 he develops the perfect combination of esthetic, material and experience for a designgrill. This way the Feuerring was born: a beautifully designed eye-catcher and the first of its kind. A round form which combines what belongs together: earth, fire, water and air as the four elements of life. A sculptural design in which form and functionality melt into a revolutionary grilling experience. With the Feuerring you can prepare grillables easily and healthy, due to the indirect heat completely without cancer-causing vapors. His benefit is enormous; different heat fields on the broad steel ring allow for ideal conditions for any kind of grillable, in the middle approximately 570 °F, on the outer ring half of that. The ideal environment for all grillables.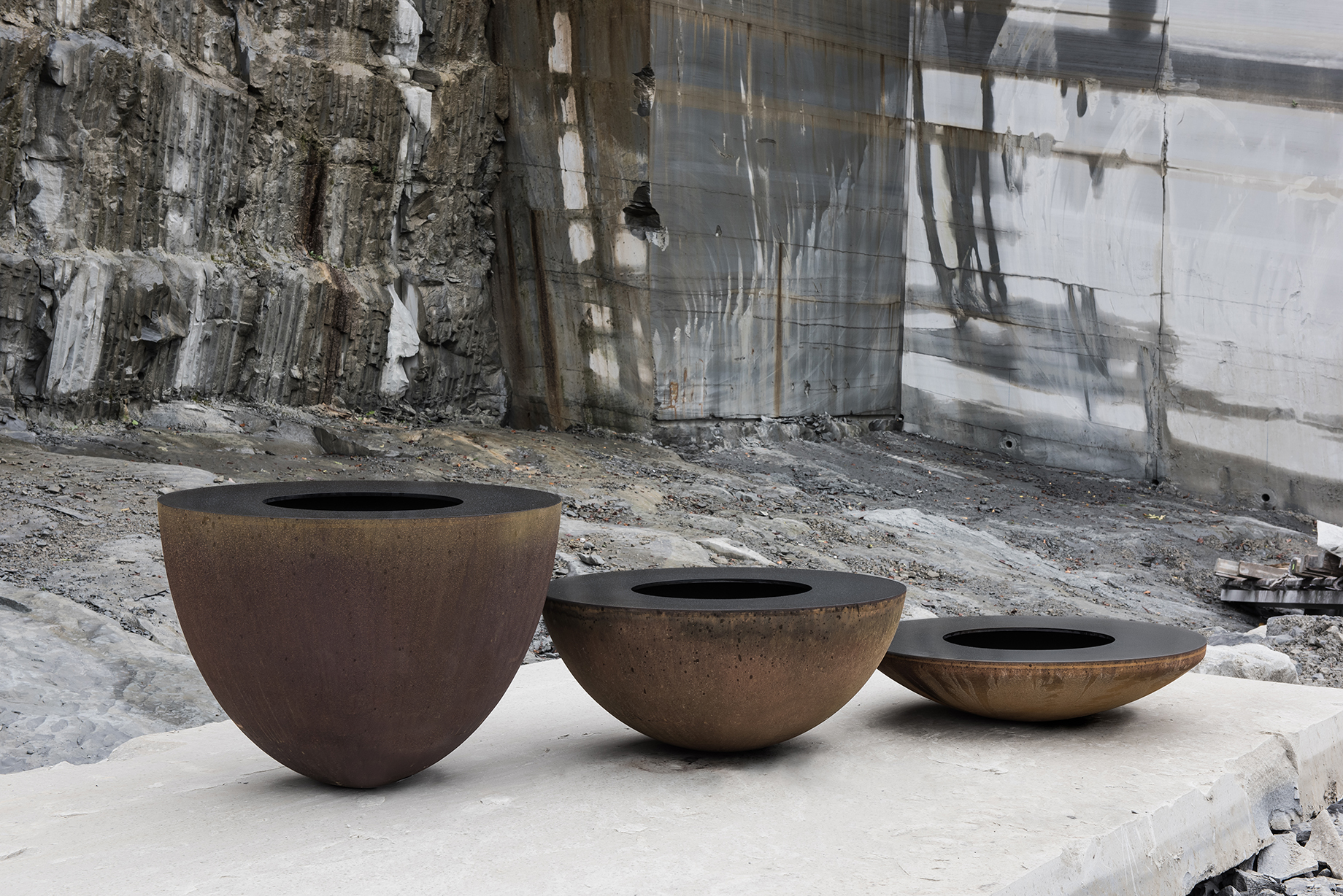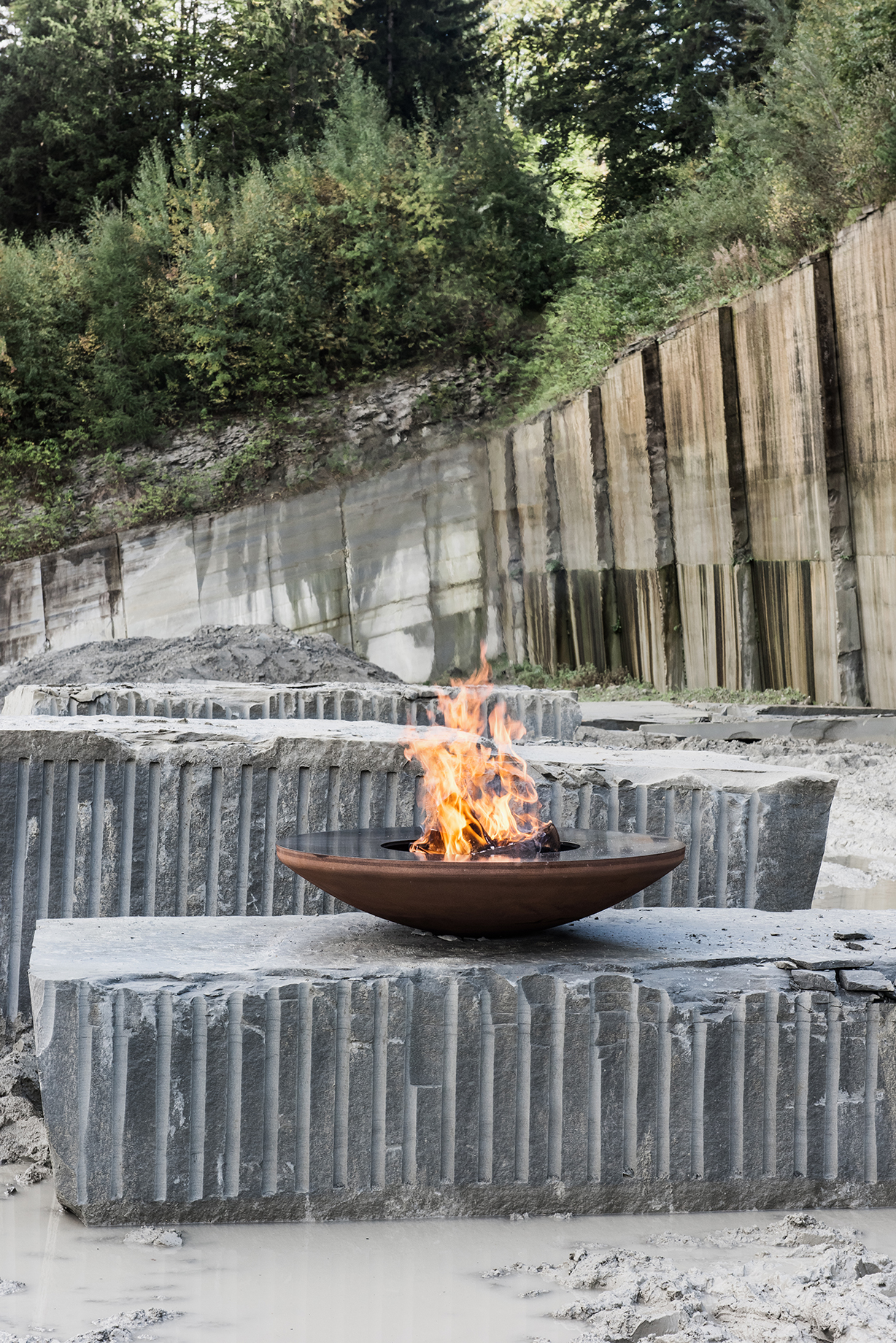 Highest quality is important to Andreas Reichlin. But also sociability, attentiveness and slow food. So women and men meet each other at Feuerring and enjoy their time together, close to the warming fire with good talks, an aperitif and delicious dishes. What else do you want?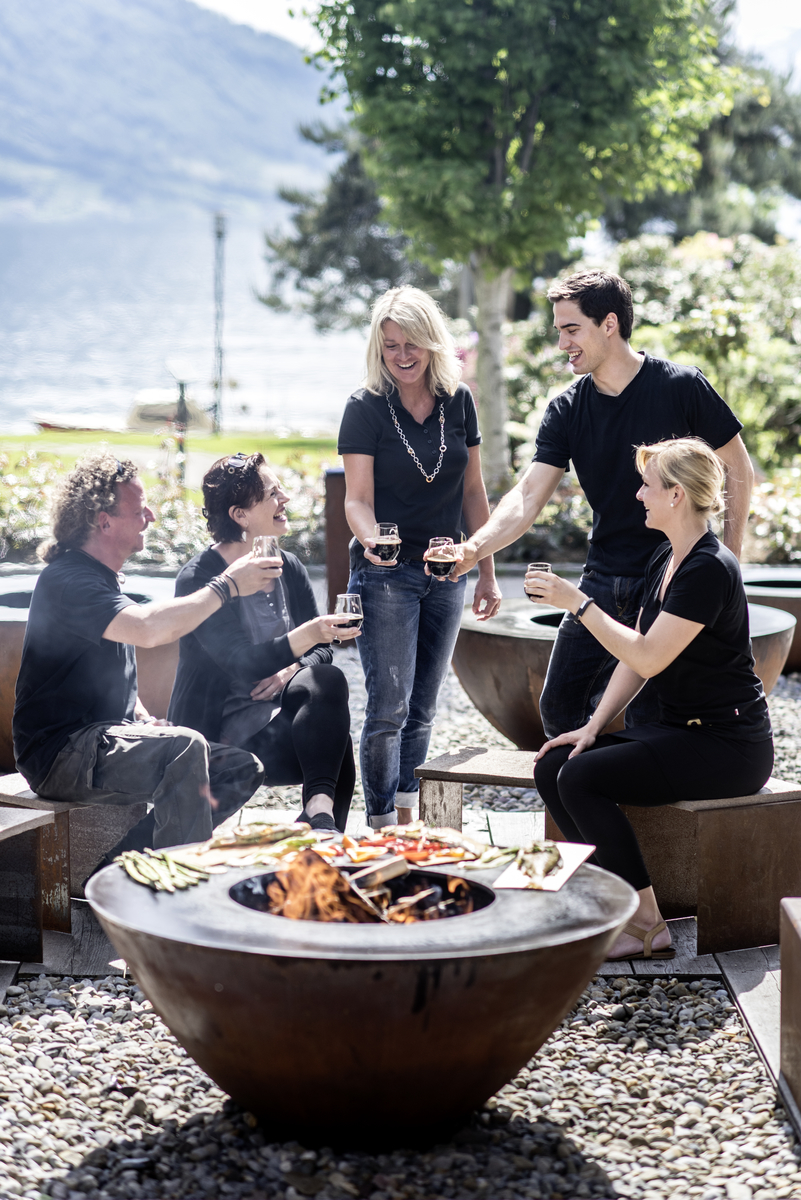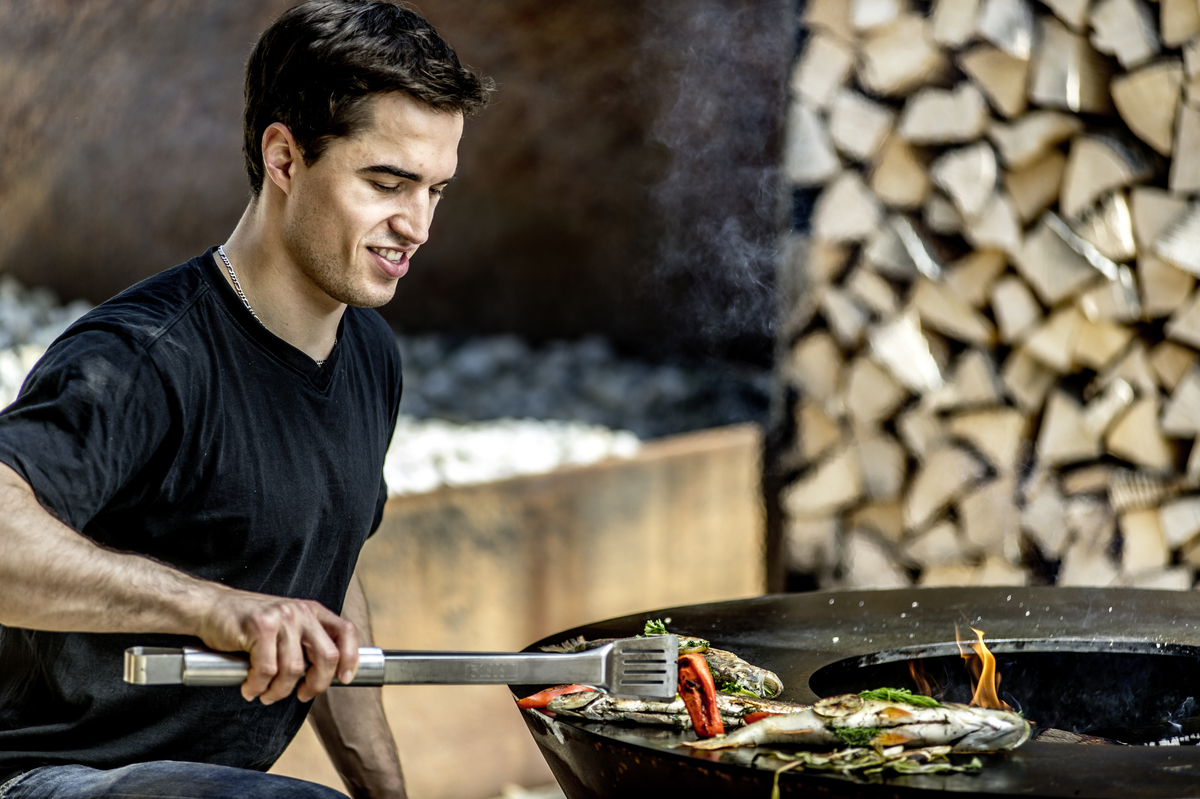 With increasing tendency one finds copycats which align themselves with the Feuerring and its implicit core ideas like healthy food and esthetic. Andreas Reichlin: "The Feuerring revolutionized the grill market and created needs. Because of that there are copycats who want to make a quick buck and steal our ideas due to their missing creativity. We counter this by relying on our strengths: And that is primarily the quality of our artwork, so that potential customers recognize instantly that they are looking at the original Feuerring. This ranges from the perfect workmanship of the Feuerring and the accessories, to high quality pictures and beautiful distinctive ads. We also focus ourselves on original resources and try to craft our products locally."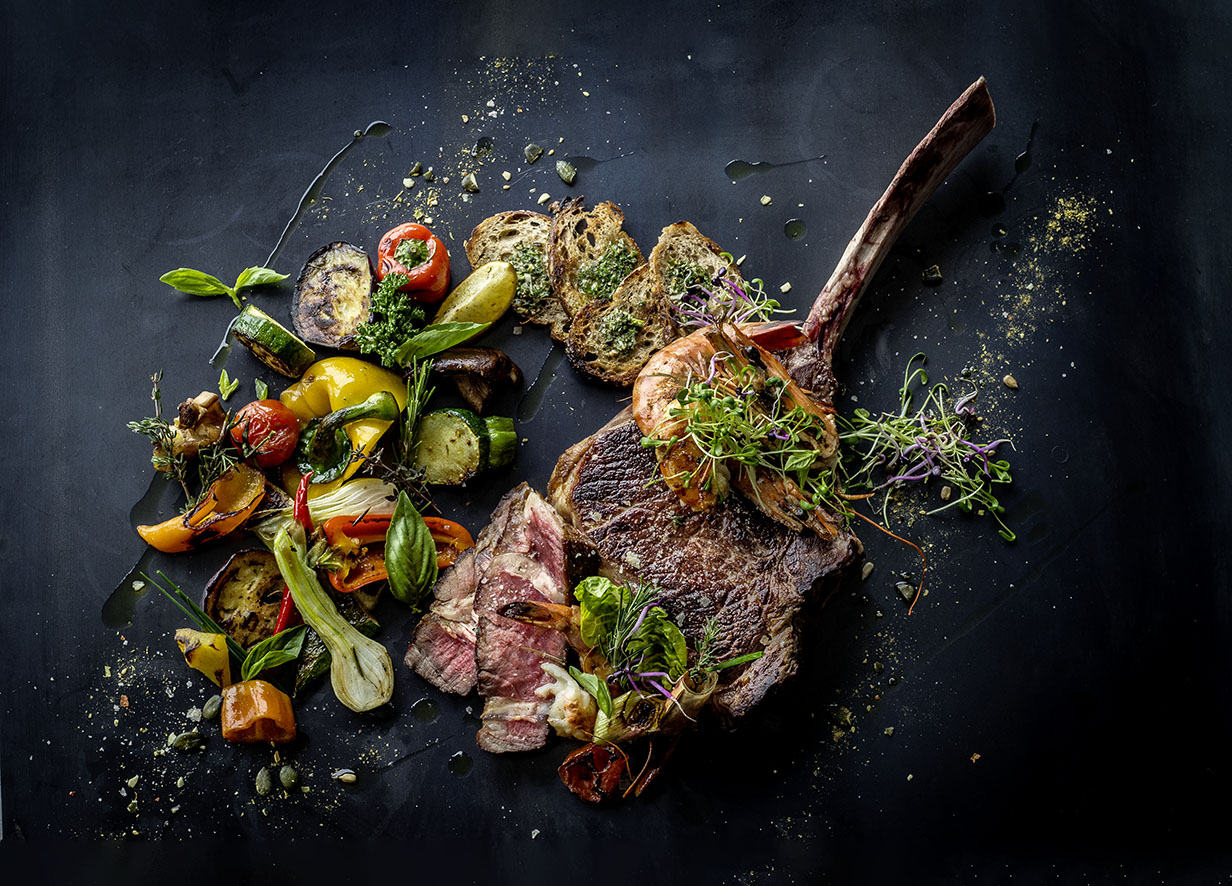 Conclusion: Our artisanal know-how, supported by our patent as well as our experience and beliefs, makes the Feuerring to an heirloom that gets more beautiful with time. Which other designgrill can claim that?
Pictures: Copyright: Feuerring and srfo.to