While many of us look to travelling abroad for a short break, all too easily we forget the stunning destinations here on the British Isles. From the scenic Scottish highlands to chic cities immersed in culture, there are plenty of amazing short breaks right on our doorstep. If you're searching for weekend deals and getaways ideas, read on and be inspired by our selection of the best short break hotels in the UK.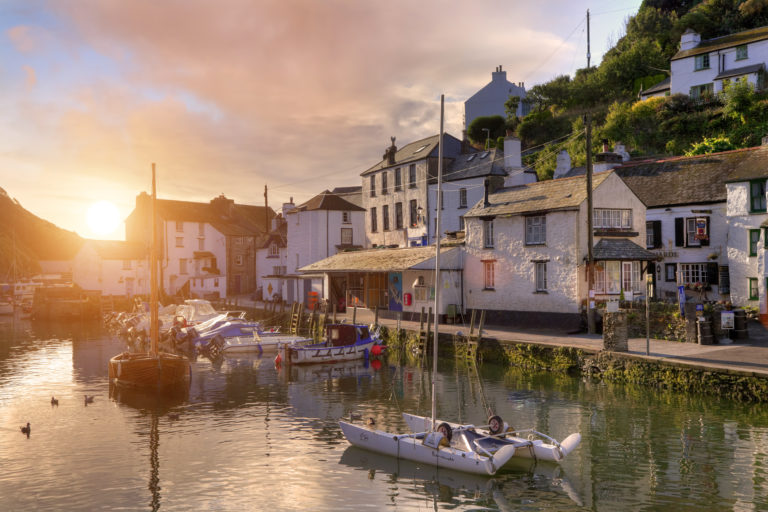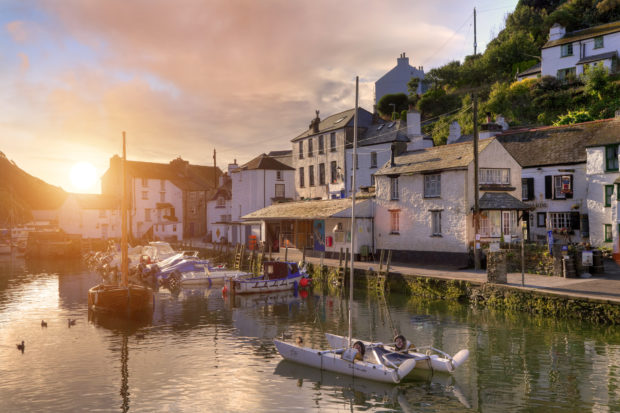 Weekend Getaways In The UK's Capital
There are so many options when it comes to choosing a location for a weekend getaway. From peaceful romantic spots in small characteristic villages to larger city stays. One of the most popular choices is the country's capital, London. There are an abundance of hotels in the city that offer fantastic hotel deals year round and, with so many spectacular sights to take in, culture to enjoy and districts to explore you'll want to save your money where possible on accommodation. Here are some of the best hotel deals in London for you:
The Curtain, Hoxton
Situated in the heart of bustling Hoxton, this hotel is the perfect choice for a weekend break. Contemporary and stylish, it offers a range of amenities including a swimming pool, spa and wellness centre and a cool cocktail bar too. Just 550 yards from Hoxton square, those who stay here can take advantage of the stunning Sky Garden which offers panoramic views of the city as well as the local restaurants and quirky coffee shops too.
Novotel, Canary Wharf
Canary Wharf is a district of London that offers a 'big city' atmosphere. You can find many cheap last minute hotel deals here thanks to its location which while not central, is still convenient for travellers. The Novhotel, Canary Wharf allows guests to take in a 360 view of London's skyline and boasts an abundance of amenities too. From its relaxing pool area, to an on-site gym and the industrial decor across each room, every detail has been thought about with care. Local sights and attractions include the Canary Wharf area which has luxury shopping centres, fountain parks and plenty of fine restaurants too, including those that specialise in seafood.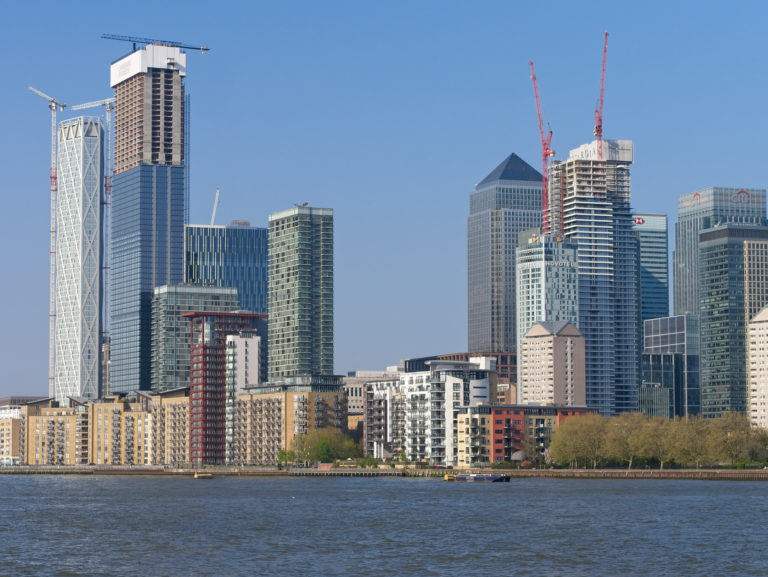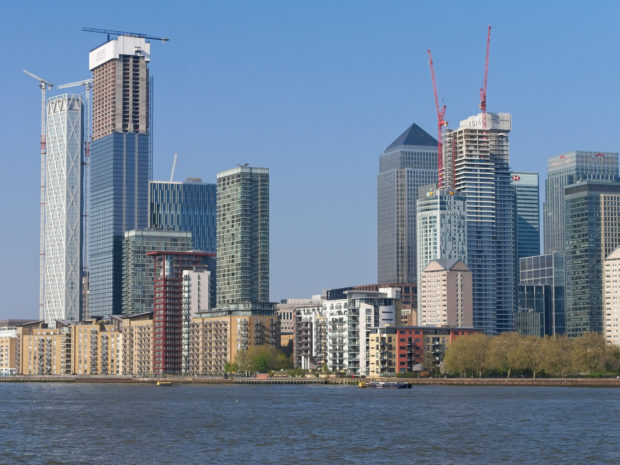 Qbic Hotel, London City
Sleep in style in the capital at the Qbic Hotel where cuboids take the spotlight as offering an alternative way to rest after sightseeing. Situated in the vibrant Tower Hamlets area, the location is great for exploring the centre with the Tower Bridge just a short walk away. The hotel itself takes on a hipster vibe matching the surrounding Shoreditch coffee shops, bars and cafes. Amenities in the hotel include rain showers, comfy big beds and 'green' power. The renowned Whitechapel Gallery is located just a stone's throw away which exhibits work from leading contemporary artists across the globe.
Cheap Rural Short Breaks
The UK is graced with some of the world's most beautiful countryside. From the dramatic Scottish peaks to the comfort of the Lake District's quaint villages. There is plenty to discover when it comes to hotel deals outside of the country's major cities. Whether you're looking to snatch up a cheap weekend deal or, want to splash the cash on a luxury stay, there is something for everyone to enjoy.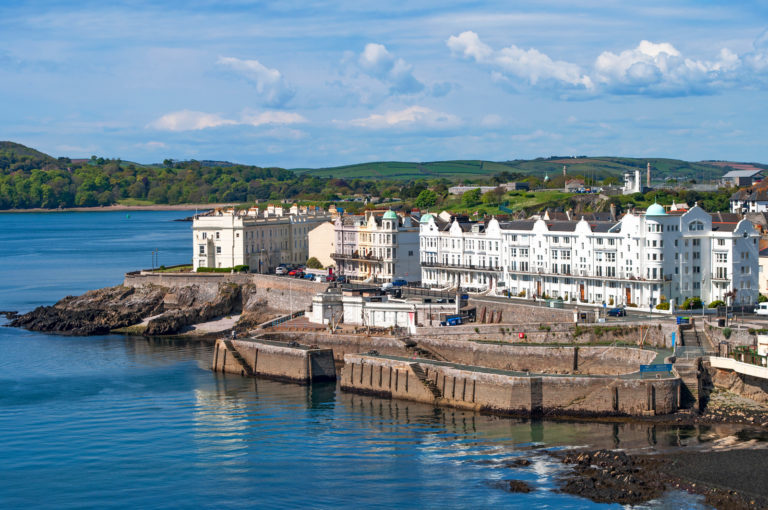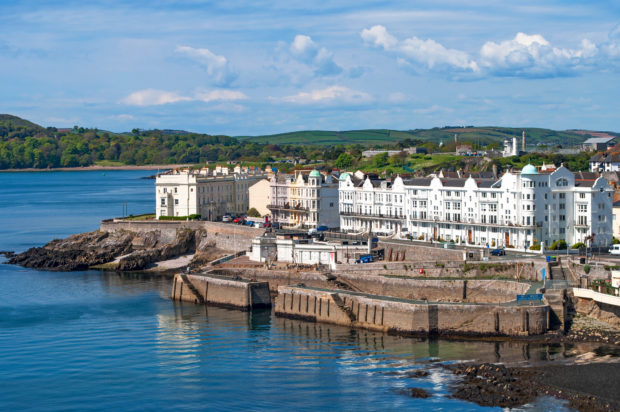 The Beech Hill Hotel, Windimere
Nestled in the stunning setting of Windermere, this hotel has everything you could wish for when it comes to a countryside spot. Surrounded by natural landscaped gardens, The Beech Hill Hotel features an AA Rosette restaurant, an indoor heated pool and to top it all a  welcoming log fire in the Griffin Bar. Outside of the hotel you'll have the opportunity to explore the trails along the picturesque lake that dominates the landscape.  Windimere also offers many lake sporting activities for individuals and families including rowing, windsurfing and more.
Hotel Bovey Castle , Devon
This dog friendly property in Dartmoor National Park, near Devon is nothing short of an accommodation gem. While there are many options for weekend breaks in the area, this hotel features a 18-hole championship golf course, offers therapeutic spa treatments and many more activities on-site including archery, fly fishing and horse riding. For those that want a slice of luxury, this castle hotel offers everything a guest could need during their stay in the Devon area.
Isles Of Glencoe Hotel, Ballachulish
Fort William is one of the most idyllic spots in Scotland, and this hotel while not as luxurious as others packs a punch when it comes to amenities and location. Offering breathtaking vistas of the rugged Scottish landscape and providing an excellent pitstop to explore the surrounding area, including the mountains, lakes and more. As far as hotel deals go, a stay at the Isles Of Glencoe Hotel ticks and the boxes and beyond for those that are seeking a peaceful retreat.
Romantic City Hotel Deals in the UK
Outside of the country's largest city, London, there are many smaller cities each with their own vibes and characteristics to explore. Whether you're searching for a new slice of British history or want to indulge in some boutique retail therapy, we've picked out some of the best Hotel deals in UK cities for you below including some of the most romantic spots too.
Radisson Blu, Liverpool
Liverpool is a hot spot for British culture. One of the most iconic British bands, The Beatles started out here and there are renowned art galleries including the Tate, vintage shops and bars along the docks to explore too. Renowned for its bustling atmosphere and bars, the Radisson Blu Hotel provides a perfect spot to explore the city. The hotel's amenities include a pool and fitness centre as well as a convenient brasserie for dining. If you're a first time visitor to the city, this hotel is a great choice thanks to its modern comfort, convenience and easy access to the centre.
Z Hotel, Bath
If you're looking for weekend hotel deals that offer great value for money and you want to explore some British history, the Z Hotel in Bath could be the perfect choice. In a prime location, this hotel is located just 200 yards away from the Roman Baths and Bath Abbey is just a short walk away. The rooms offer simple comfort while taking on a highly contemporary design. Guests can take advantage of the hotel bar which serves a wide selection of drinks before heading on out to hop the chic bars in town.
Stay Central Hotel, Edinburgh
Scotland's capital Edinburgh is the perfect destination for short breaks. The Stay Hotel, located in the Old Town is reasonably priced and rated as one of the top choices in the city. Clean rooms and cool decor make this hotel welcoming and its prime position just a stone's throw away from the lively Three Sisters bar make it extremely popular. Guests will be spoilt for choice when it comes to activities in the area and the hotel offers convenience for visiting the larger attractions such as Edinburgh castle too.
SeasideHotel Deals
2Every now and again escaping everyday life and escaping to a seaside spot is needed. Whether you're looking to escape to a seaside destination for relaxation or to pump adrenaline with some high-speed watersports there are plenty of options available to you. For weekend getaways by the sea in the UK, here are our favourite locations to choose from.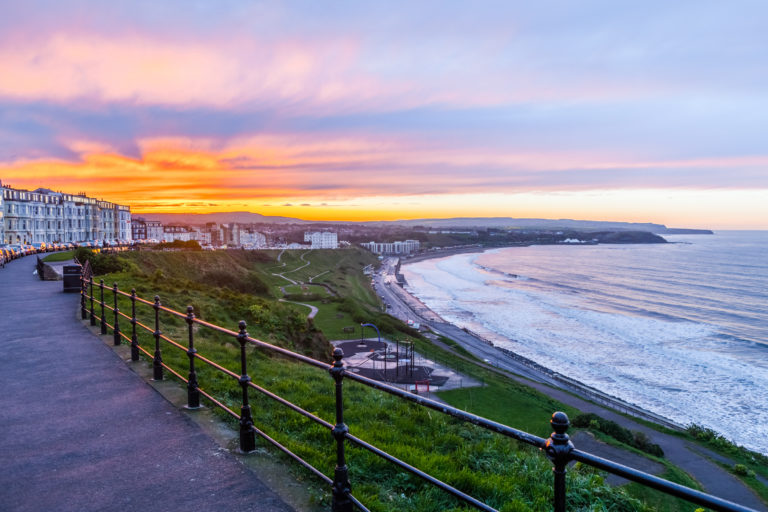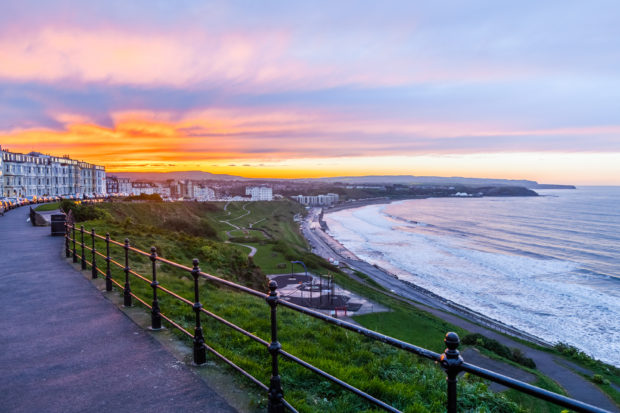 The Headland Hotel And Spa, Newquay
If you want a luxurious stay with the sea as a backdrop, look not further than this beautiful hotel located in Newquay, Cornwall. Overlooking Fistral Beach, the Victorian building has been renovated giving a modern style while still keeping much of its original charm. Guests can enjoy the spa facilities, learn surfing at the on-site surf school, take to the golf course or simply relax on the sea-view terrace. Just a 10 minute walk away from Newquay centre, outside of the hotel there are snug coffee shops, local culture and ditzy shops to explore.
St Ives Harbour Hotel, St Ives
St Ives is without a doubt one of the most picturesque locations in the UK. Renowned for its sandy white beaches and clear sea, it's no wonder so many tourists travel far and wide to visit. If you're looking for cheap hotel deals in Cornwall, there are options available to you. The wonderful St Ives Harbour Hotel is just a 4 minute walk from the dazzling Porthminster Beach and 8 minutes from St Ives Harbour. The hotel itself boasts an indoor pool, spa and treatments, a garden and fitness facilities too. Guests can enjoy a spot of surfing or other water sports and explore the many seafood local dishes in the surrounding restaurants.
Luccombe Hall Country House Hotel, Shanklin
For those that are first time visitors to the Isle of Wight, Luccombe is an ideal destination. Shanklin offers stunning beaches, plenty of history, tradition and wonderful woodland. The diverse landscape here brings many tourists with the prime time to visit being over the summer months. For those looking for a hotel deal in Shanklin, the Luccombe Hall Country House Hotel ticks all boxes. Amenities include outdoor and indoor pools, a jacuzzi, bicycle hire, mini golf and much more. Each of the 29 guestrooms are individually decorated for added character and boast comfortable beds and utilities.
Unusual Hotel Deals In The Uk
Perhaps you're on the search for a different type of weekend break in the UK, to fulfill all of your strangest hotel hopes and desires, the list below should provide inspiration. From colourful towns in Wales to alternative types of accommodation, there is so much to discover across the country.
Y branwen Hotel, Portmeirion, Wales
Portmeirion is without a doubt one of the most unique locations in the UK. Run specifically for visitors, the town is located on the north coast. The main attraction of Portmeirion is its profound homage to fishing villages in Italy. The family run Y branwen Hotel is picturesquely located in the heart of Snowdonia National Park and has a welcoming and warm atmosphere. Guests here can enjoy the views of the world famous Royal St David's Links Golf Course as well as the contemporary furnishings making it suitably accommodating. Walkable attractions from the hotel Harlech Beach, Harlech Castle and Chwarel Hen Llanfair Slate Caverns.
Esgair Berfedd, Llandovery, Wales
Take it back to basics with this stunning weekend stay in the tranquil Esgair Berfedd cottage in Wales. The four bedroom former farmhouse can be found nestled in Crychan Forest and offers a few days of solitude for those in need. While the building dates over 200 years, it has been renovated to provide all of the modern amenities that guests could need during their stay. Perhaps the best feature of all is the freestanding bath that offers the opportunity to soak up the views of the surrounding valley. Nearby things to do include taking a look around the historic market town of Llandovery and exploring the wild forests in the area by foot.
Artist Residence, Brighton
Seeking real creative inspiration? This boutique Brighton hotel offers a whole new meaning to the word artist. In every corner and crevice you'll find a dose of imagination. From pop art on display to velvet sofas, care and love has been put into the curation of this hotel's interior decor. Matching the hip vibe of Brighton town centre, guests are treated to views of the sea, inventive dishes on the menu and modern features such as flat screen TVs in the rooms. The streets of Brighton are adorned with quirky shops for exploration, splashes of colour and lots of unique eateries too. And, to top it all off there is the fabulous beach, pavillion and arcades to enjoy.