While women are all over with their make-up and style, men also have an opportunity to look good by wearing beaded bracelets. If you find one that matches your skin tone and the color theme of your watch, then you are good to go. There are a variety of beaded bracelets at various outlets, so you can check them out and choose one that fits and matches your style. The price varies according to their different designs and material used to make them, but there is something for everyone that will fit your budget. Here are four of the best men's beaded bracelets for 2019.
1. Essential Red Tiger Eye
Get a sharp look with this red shiny bracelet. The bracelet features stones from tiger eye beads that are red in color with a shade of brown. It brings out that rustic appearance for any skin complexion and can be worn with a variety of clothes. It can look good with both casual and official dressing. The bracelet stones are 8 mm and feature a 925-sterling silver ring. It can be customized to fit your wrist size.
2. Essential Black Mix
If you are one who likes all black attire, consider the essential black mix with a shiny mix of black beads. It contains three types of stones mixed together and a royal men logo bead made of silver. These stones are matte obsidian, lava and obsidian stones. The natural stones are 8 mm in size fitted on 925 sterling silver ring and can be crafted to fit your wrist size. The color of this bracelet allows you the freedom to play around with your attire. It can match with different shades of suits as well as various casual outlooks. The bead comes packed in a luxurious box if you have to present it as a gift.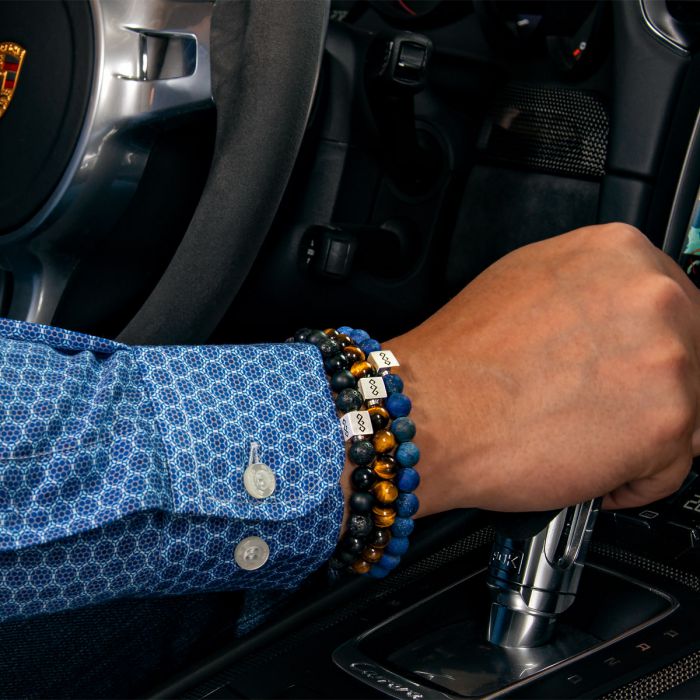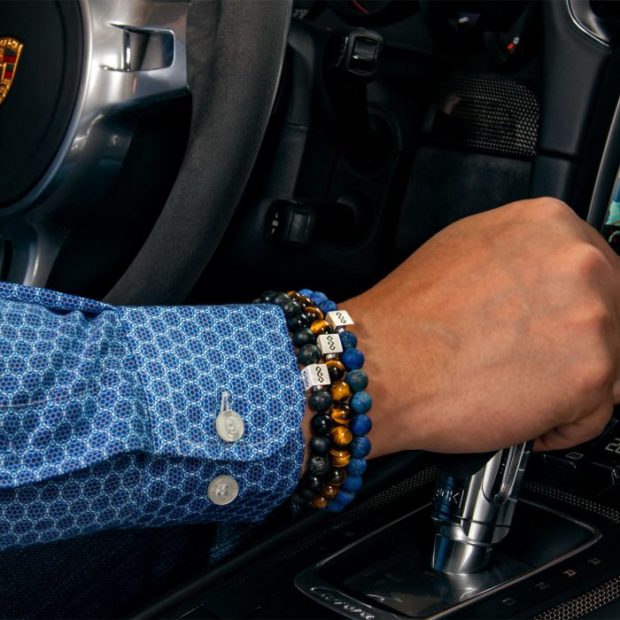 3. Superior Silver Sodalite
If you are looking for a high-end bracelet that mixes style and class, then check out this beautifully crafted superior silver sodalite bracelet. The bracelet is handcrafted using high quality 12mm completely natural blue sodalite stones, and mixed with a selection of three silver beads to bring out the classy and exclusive look. It is further adorned with a royal men logo bead that is made of silver fitted on a 925-silver ring. It is a true definition of class and can be worn with a variety of attire. It can be custom made to fit your wrist so you do not have to worry about the size.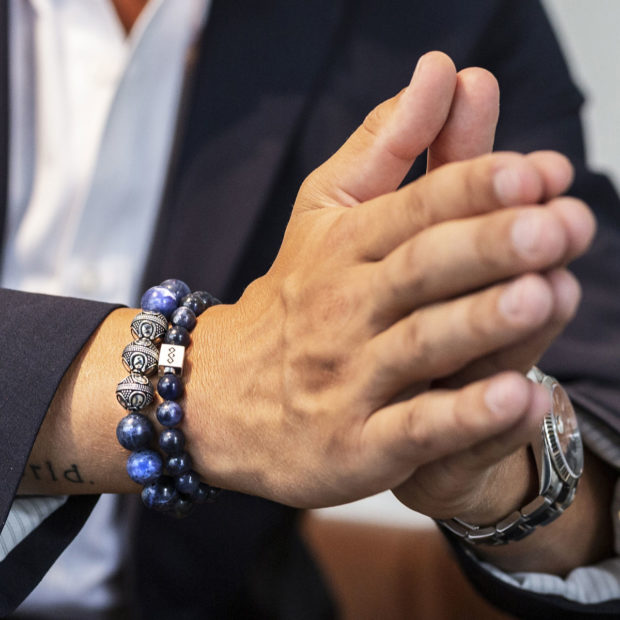 4. Superior Silver Tiger Eye
Looking for a well-blended mix of colors on a classy bracelet? Then you have found one in this orange and yellow superior silver tiger eye. It is made of the highest quality 12mm natural stones and a select three silver beads. It finishes off with a superior and royal men logo bead made of silver and an original 925 silver ring. This bracelet is an improvement of the essential red tiger eye with a bit of class and style.