Do you have a large, open-plan room you think would look better if split up into two different spaces?
There are a multitude of room divider ideas to choose from, adapted to each and every style, so it is impossible not to find something to suit your lifestyle and preferences. We know that open-plan spaces have their magic – natural light flowing throughout the room, a large area perfect for families with children, and a great place to spend time with guests. But how about functionality? More often than not, these large spaces lack this feature, to which several other downsides are added. Whether you want to create pockets of privacy, add character to an overwhelmingly large area, make room for extra storage, or block noise outdoors, you can now transform your open-plan space as you wish, thanks to the various dividers there. Besides, these room dividers are great for breathing new life into an area that no longer transmit the same feel as it once did.
Room dividers have an essential job when updating or decorating a living space, so let us dive into some of the most sought-after divider trends: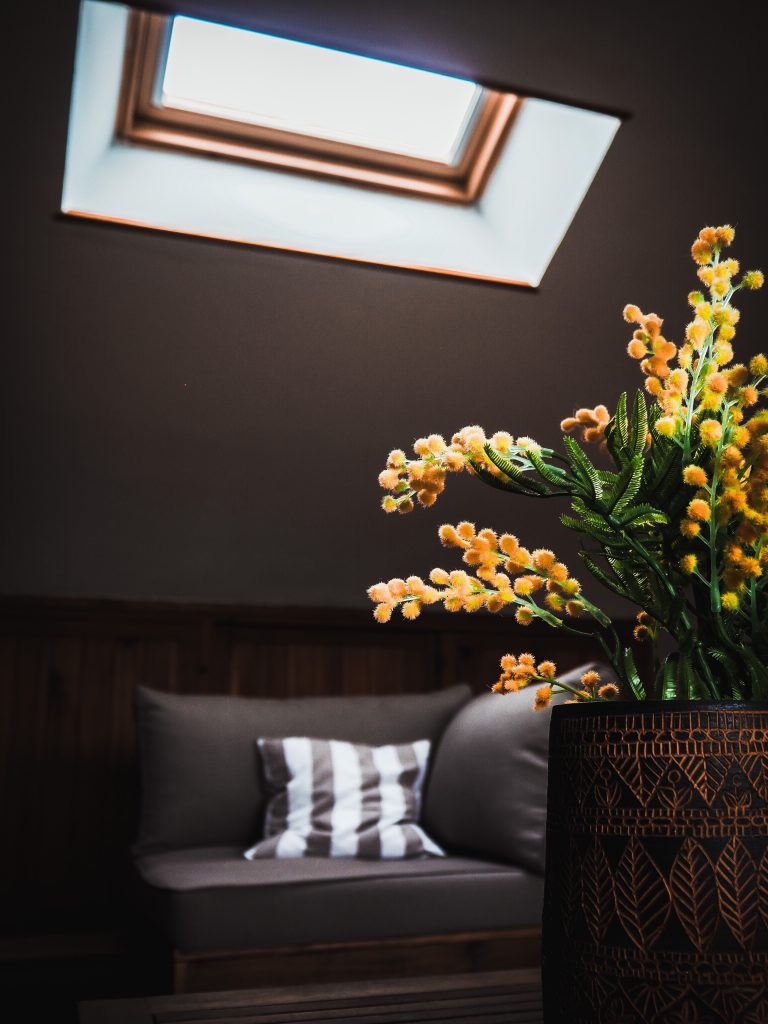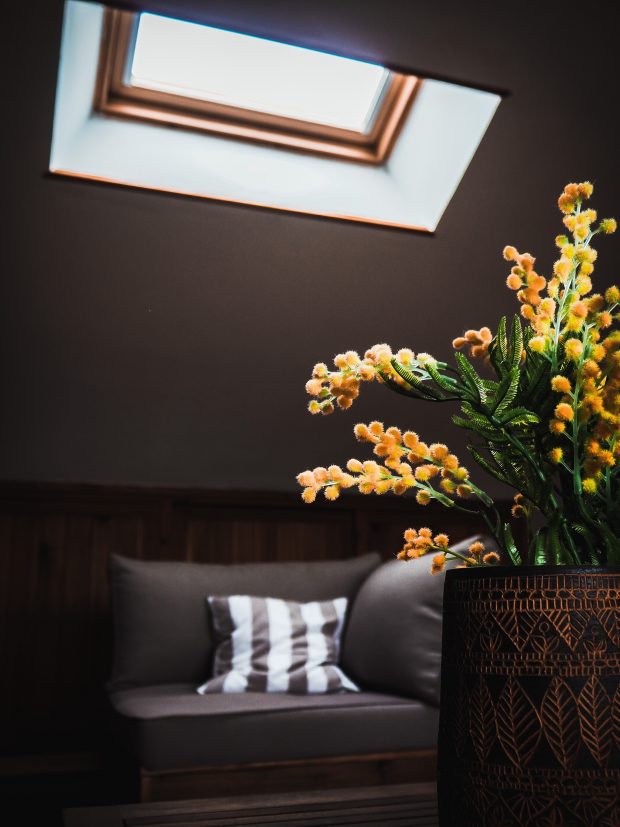 Use a decorative room divider
You can always use a decorative room divider instead of other forms of splitting up a room, especially if you want a subtle partition. And let us not forget that, this way, you got a two-for-one: you decorate your space in an inspiring manner and separate it so that there will be two distinct areas that serve different purposes. Such decorative pieces are a growing trend, as they can add character to a large, dull living room. And the choice is yours: there are various materials and styles like, for example, glass and metal. Thus, if you are an industrial design enthusiast, we advise you to opt for the latter. When used correctly, these décor pieces can steal the show and impress even the pickiest eye.
Curtain off a space for a soft split up
You want a sense of separation but are just not into solid items. We have got you! Curtains are perfect for those looking for a soft division. This form of splitting up space has become one of the most appreciated among householders and office owners alike because they are versatile, flexible, and simply elegant. Therefore, a light voile may be the answer you were looking for, especially if you are interested in dividing a small sitting room. With an ombre curtain, you can also hide a storage space that has nothing to do with the rest of the room's design.
Opt for partitions
Partition walls are perhaps the most popular room dividers, and for a good reason. If you are looking for a solid division, these are the right thing for you. A partition wall can transform the entire mood of a room if chosen correctly. Thus, pay special attention to aspects such as room dimension, interior design style, and your lifestyle. It is vital to select a partition wall that aligns with all these, especially since it will be there for a long time. Among the multiple benefits of such walls are their lightness in weight, cost (and ease) of construction, and the privacy provided.
Moreover, you can choose from various partition walls, from double-glazed, closed, and room-in-room to acoustic and fire-resistant partition walls. Companies like MaarsLivingWalls, for example, offer a wide range of partition walls, standard or bespoke, along with details about application, material, price, and more. Therefore, you have a lot of options on the horizon; all you need is to decide whether you are for partitions or not.
Glass
Open shelving can keep a vista through to the other side, and so can glass. This material will never go out of style, which is why it is always recommended no matter what update you want to do to your home. One of the most significant advantages of glass partition is that it allows light to come in without interfering with the room's design. You can choose transparent glass if privacy is not your preoccupation or textured or etched glass if you want to obscure the view to the other side of the room. Whatever your choice, glass makes for an elegant material that will add a touch of personality and a sense of luxury to your living space.
Consider open shelving for a characterful division
Open shelving has a real moment, and it is no wonder why – it makes for a sleek, vibrant split up. Open shelving might be your salvation if you are into partial privacy between two rooms. Remember that some glimpses to the other side will still exist based on the objects you put on the shelves. You can also play with the design of this partition and arrange things (books, décor pieces, sculptural items, flower vases) in such a way as to create curves and shapes. Whoever will be on the other side, we guarantee you will sweep them off their feet with this ingenious idea.
Color code your zones
Although it is not a partition wall, this option started to be considered by more and more people wanting to create zones in open-plan spaces. And it is maybe the easiest way to split up a large area into smaller rooms. You can use contrasting colors like the classic black and white or opt for more vibrant shades like vivid yellow and bright pink. If you have an open-plan kitchen, you can distinguish the dining area from the lounge, for example, by using two distinct colors. Some trendy interior color schemes include blue and white, forest green and light gray, pink and green, blush pink and black, emerald and tan. As you can see, you have a lot to choose from, so if this partition idea has caught your attention, you can only advise you to go on.
Other interesting partition ideas that cannot be overlooked are:
lay down rugs to establish distinct areas
artfully arrange your furniture
use a bookcase