Boots are the epitome of functional men's style. They are a shoe that is built for purpose, whether you are walking, working or wanting to smarten up an outfit – boots are one of the comfiest, practical, and best-looking options for footwear. Men's boots range in design from more casual options to smarter styles, and yet they always transform an outfit into a slick and suave ensemble. If you are looking for some footwear that will catch the attention of your colleagues, boots are the way to go. Here we've listed some of the most stylish styles of men's boots to keep you looking and feeling great.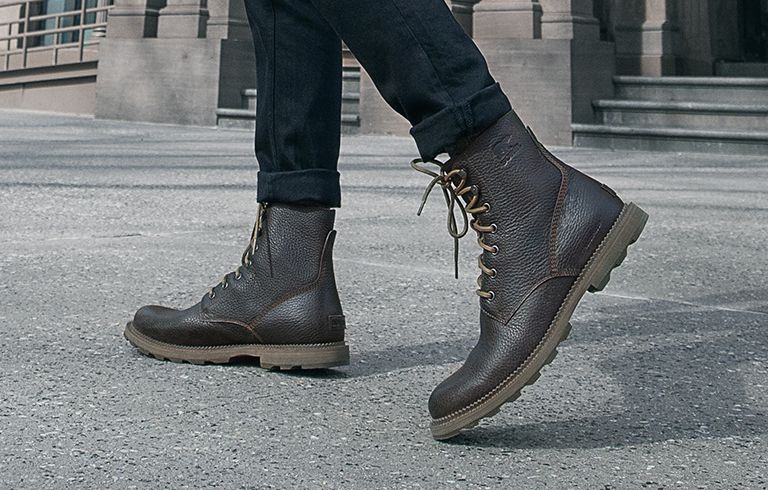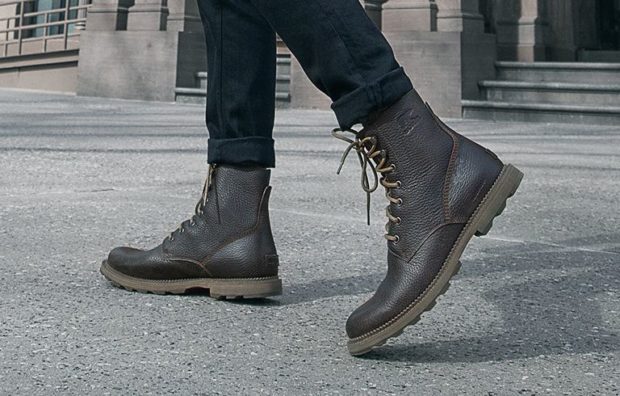 Lace-up boots
Lace-up boots are an age-old choice of footwear due to their undeniably smart appearance and comfortable, customisable fit. They come in a range of colours and materials, making them suitable for a variety of seasons and scenarios. They are also one of the most flattering styles of boot due to their slim fit around the ankles. Lace-up boots will never fail to add a touch of class to an outfit, whether worn with a suit or paired with slim-fit jeans and a smart sweater.
Chelsea boots
One of the most classic boot designs with connotations of Victorian sartorial refinement, the Chelsea boot was originally intended to be a convenient riding shoe, however, the name developed in the 1950s and 60s when they became the staple shoe of London's stylish King's Road.
Chelsea boots are easily recognisable by their characteristic elasticated side panel, making them easy to pull on and off. Coming in a range of materials and colours, Chelsea boots are an incredibly versatile style of footwear. They can be paired with a more casual outfit to add an element of timeless style and sophistication or be the perfect finishing touch to a suit ensemble. Chelsea boots are a shoe that you can always expect to be in fashion, making them a solid investment for any wardrobe.
Chukka boots
Leather boots are always a versatile addition to an outfit; more often used to smarten up men's style. However, when it comes to men's boots, Chukka boots are one of the more casual options, ideal for dressing down your outfit.
Chukka boots are made to an effortlessly wearable design, featuring a smooth leather or suede surface with subtle stitching. Chukka boots are recognisable by their ankle-length cut and two to three eyelets. The boot's signature shape comes from the desert boots once designed by Nathan Clark for WWII soldiers fighting in Africa. However, not all desert boots are the same as chukkas, as most desert boots feature a crepe sole that is different to chukkas. Despite the desert roots of this boot, the name 'chukka' comes from the sport of polo, denoting a period in the game.
These boots are a lighter-weight construction compared to heavier winter styles, making chukka boots a great pick for the spring and summer months. Suede chukkas pair well with chinos in the milder months, while a leather pair worn with wool trousers are better suited to the winter season.
Each of these three styles of boot are a versatile addition to a range of casual and smart outfits, and each come in a wide range of colours and materials to fit your wardrobe. Browse the range of men's boots from dunelondon.com and find your favourite designs in styles to suit you.