With the start of autumn, many people want to create cosy and warm images. But how do you look stylish if you have to wear several layers at the same time? Today we will take a look and analyze the images from Pinterest, which can be taken as an example of styling autumn images or as an example of creating layered images. Let's isolate beautifully and aesthetically, as in the examples from this collection.
Cropped jacket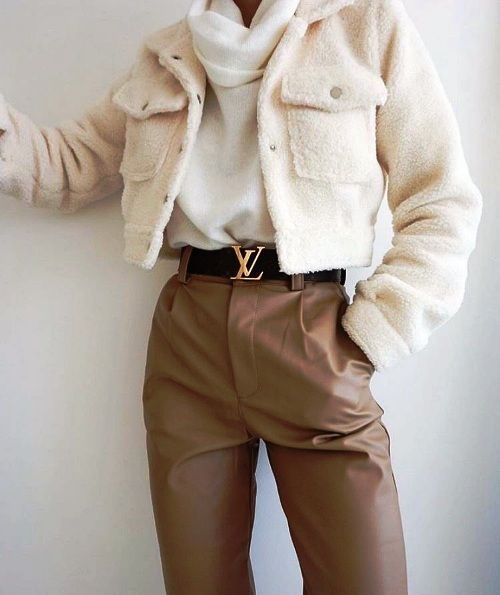 A stylish jacket looks very harmonious in the warm autumn period, as it is mainly made of a wool blend. This composition is very pleasant to the body, does not sting and warms at the same time. There are also models made of eco-leather – this is already a more trendy thing and it will make your look more relevant.
A cropped trench coat should be considered when purchasing, especially if you like to wear jackets. Choose any shade, including white and black, but autumn colours look more fresh – caramel, brown, beige, houndstooth print or plaid.
Based on such a coat, it is easy to create an autumn capsule by adding cashmere or woollen knitwear as the first layer to it. In such an outfit, you will feel like a stylish girl, because a jacket is easy to combine with basic things like a turtleneck or a white T-shirt, as well as with jeans or denim skirts.
Voluminous scarf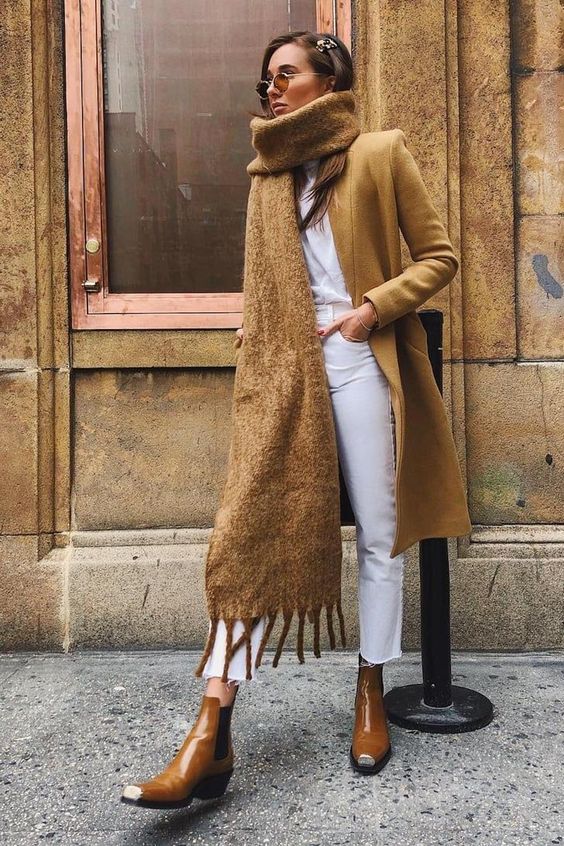 A scarf is an important attribute of the autumn season. It protects against bad weather and wind, and at the same time can act as a bright accent. This accessory is easy to combine with any product in the shoulder group: with a coat, with a down jacket, with a jacket, with a leather jacket, with an eco-fur coat.
Trench coat in organic leather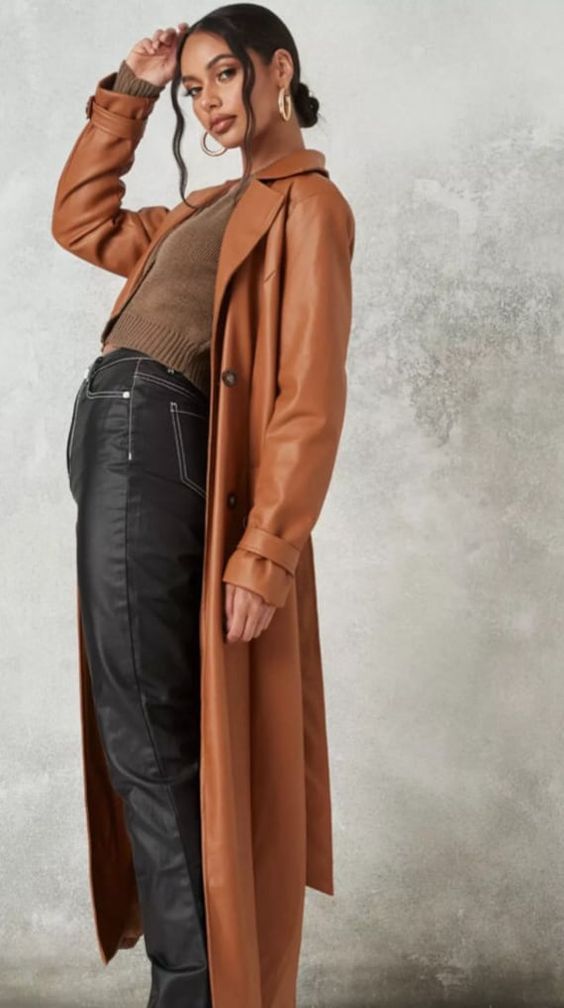 One of the main trends in eco-leather raincoats. This material looks very advantageous and creates a special mood.
Someone loves this material for its durability, someone for its audacity. Autumn's fashionable outfits can not be imagined without this wardrobe item. In addition to the classic black achromatic shade, street-style stars can also see more elegant shades in the image – brown, green, and beige.