Ever wondered why certain design styles are more popular in some places than others? Well, this could simply be attributed to lifestyle preferences and location. For example, cabins in mountains usually have a rustic decor style, such as Farmhouse, Industrial, and Tuscan.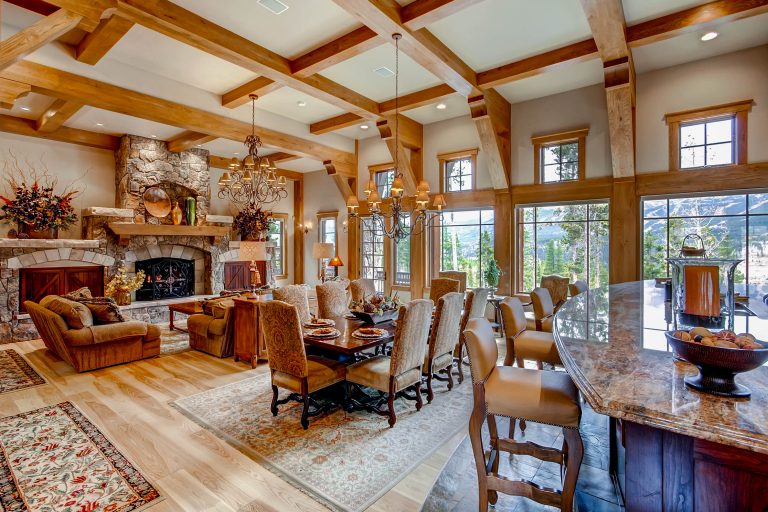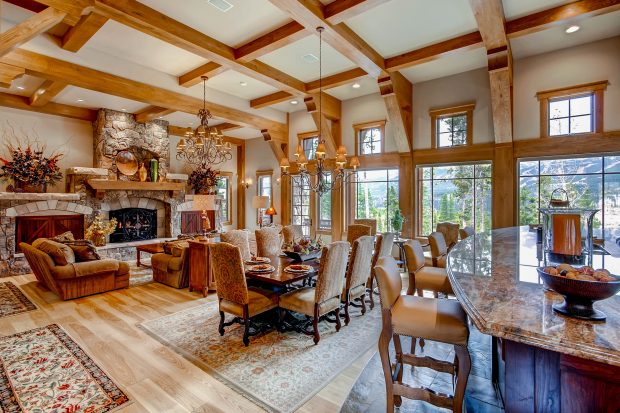 On the other hand, beach homes are typically decorated with a more minimalist and bright-colored decor scheme. If you own a home in Texas, whether it's your own home or a rental property, here are four decor styles that may pique your interest.
1. French Country
The French Country design style was the most searched-for style for the state of Texas in 2021. This style is on the softer side of rustic, reminiscent of the Modern Farmhouse style. The color scheme of the French Country style is heavily influenced by nature, featuring earthy tones and neutral colors.
The furniture used in this style is also influenced by nature, with wooden textures and other natural materials being dominant. Finally, this natural look is complemented by soft patterns in even softer colors.
To pull this look off in your home, you'll want to have exposed wooden beams installed on your ceilings and hardwood floors. You can also substitute stone and brick in the place of wood. The cabinetry in your kitchen and bathroom(s) should be wood-textured and weathered to really lean into the French Country style. As for light fixtures, opt for rustic chandeliers.
2. Farmhouse
When many people think of Texas, they think of farms and ranches, which are present in the Lone Star State, but Texas has many highly industrialized cities. Still, the Farmhouse style is one of the most popular design styles in the United States, so it would transform the look of any home, no matter where it's located.
As mentioned earlier, the Farmhouse style is very similar to the French Country style, with key differences being more curves and soft features for French Country and more defined lines for Farmhouse. You also have the subtle distinction between Modern Farmhouse and Classic Farmhouse, the latter being more rustic than the former.
Similar to French Country, the Farmhouse style showcases exposed wooden beams in the ceiling and hardwood floors. You'll also want to stay away from bright colors and focus more on the neutrals. Patterns are allowed to be bolder than they would be for French Country and add a healthy mix of old and new items to decorate your space.
3. Bohemian/Boho
The Boho style of design is another popular style with influences from all over the world. Unlike the previous two styles, Boho allows you to combine bright colors with natural colors, and you can also mix patterns and furniture styles.
While French Country and Farmhouse are more focused on structure, Boho is more carefree. To achieve this style, mix both wooden and soft-textured furniture, place aerial rugs over your hardwood floors, and make sure to choose comfy bedding for your bedroom. Also, add lots of plants to give your space a touch of nature.
4. Cottagecore
Cottagecore can be described as a combination of Farmhouse and Bohemian, as it uses many of the same elements from each style. It combines the rustic and neutral look of Classic Farmhouse with the cozy and nature-inspired themes of Boho.
You'll want to decorate your space with tons and vintage items and string lighting to achieve this look. Though it's not the most popular design style in Texas, it became a viral trend over the past two years. So if you already have a home or want to invest in vacation property in Texas, the Cottagecore style of design is a very unique and cozy look to give your home.
You can, of course, decorate your Texas home in any style that you'd like, and you can also try one or more of these design styles if you live outside of Texas. Still, it's fun to try matching your home decor with your surroundings!