California is a state unlike any other. First settled by the Chumash, Alliklik, Serrano, Kitanemuk, Gabrielino Luiseno Cahuilla and Kumeyaay, then by the Spanish, with other Europeans arriving after a long trek across the continent and mingling on the golden coast, it's a place that has always been rich in culture, taking ideas from many different sources and making them its own. It's a state that leads the world when it comes to movies but has much more going on besides. When visiting, these are some of the things that should be at the top of your list.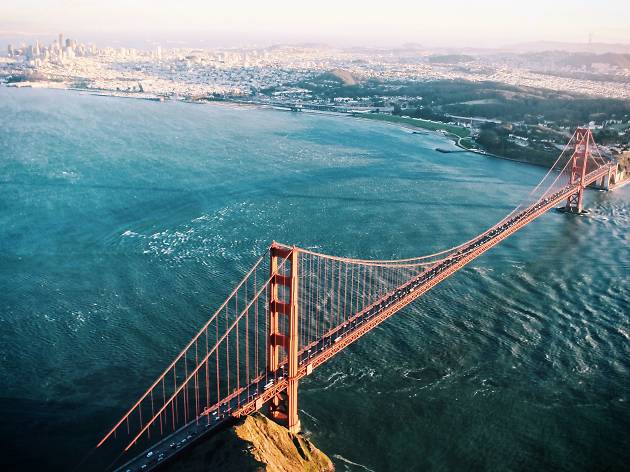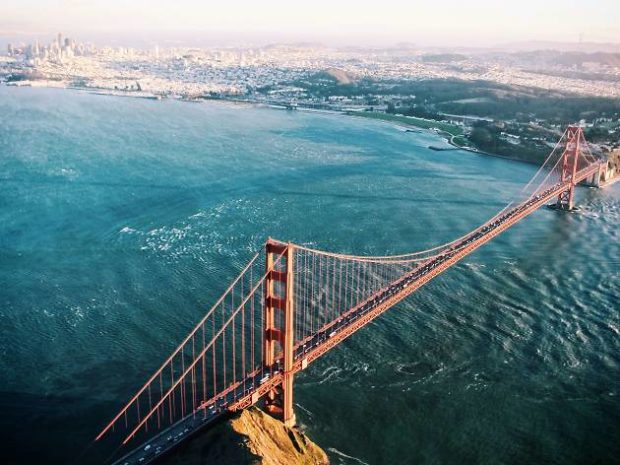 Hollywood
Everybody knows and loves Hollywood, but if you've got the chance to explore it in person, where should you go and what should you see? The Walk of Fame is always fun, and Hollywood Boulevard is also home to the city's most magnificent movie theaters. It's hard to miss the famous sign – if you want to go up into the hills to get close to it, a horse trek is the best way to do so, and is easily arranged. To get a behind the scenes look at the industry, nothing beats the Universal Studios tour, which is huge and gives you the chance to see classic sets and movie props. You'll also get to see real-life movie stars at the studios and around the city, going about their day to day lives.
Theatre
Even before the movie industry took off, California was known for its theater. Over 1,000 theatrical productions a year are staged in Los Angeles alone and you can see very famous actors in some of them. There are a huge number of theaters in San Francisco, including the American Conservatory Theater, which has won a Tony Award, the historic Great American Music Hall and the spectacular Orpheum Theatre – plus you should check out the Berkeley Repertory Theater on the East Shore, which is supported by Broadway producer Louise Gund. Escondido and San Jose also have impressive performing arts scenes producing innovative work.
Art
When US visual art first took off in a big way, almost everything was centered on the East Coast. That all changed in the 1950s as artists like Bruce Connor, David Ireland and Wayne Thiebaud  began to attract international attention and critics realized that California had something unique to offer. Movements like action painting, Minimalism and Conceptualism have strong West Coast roots and there's no shortage of innovative work being produced today. Visit the Soze Gallery in Los Angeles or White Walls in San Francisco to see some of the most exciting contemporary exhibitions. San Francisco's 1AM and Culver City's Fabien Castanier Gallery are the go-to places for cutting edge urban art.
Music
Contemporary music is huge on the West Coast and you only need to walk down the street in the entertainment districts to find it. Rock is enduringly popular, experimental electronica has a strong presence in San Francisco, and Los Angeles has a thriving punk scene. If you prefer something different, the San Francisco Opera is the second-largest opera company in the US, and the Los Angeles opera also has a stellar reputation, while the San Francisco Ballet offers an impressive mixture of classics and modern works. The Golden Gate City is also famous for its jazz. The best way to experience that is in the small bars that cluster around the waterfront, where you may not even have to pay for an experience you'll love.
Culinary culture
Wherever there's a fusion of cultures there's a fusion of cuisines. With abundant access to seafood, the most acclaimed vineyards in the country, and those famous oranges, California has a good deal to work with, but it's the inventive way it works with these and other ingredients that has to be tasted to be believed. You'll find better sushi there than anywhere else outside Japan and the state's large vegetarian and vegan communities mean that this is a fantastic place to find plant-based foods, including delicious new experimental sources of protein. Hispanic dishes and Chinese and Vietnamese food with a twist provide endless delights for gourmets.
All in all, California is a place where you'll never run short of thrilling cultural experiences. Every city is different and even the smaller towns have a lot of personality, so don't limit yourself to one area – get out and about. After a long day spent exploring you can always head to the beach to watch a spectacular sunset and enjoy a little of that other Californian staple – surf culture.