Your wedding day may well be the most memorable of your life. One thing you'll want to forget in short order, though, is its cost.
According to 2017 figures from The Knot, the average cost of an American wedding comes in north of $35,000. To be fair, plenty of Americans spend way less; but plenty spend far more.
No matter your budget, you'd be negligent not to do everything within reason to slim down your wedding budget without cutting corners on the things that matter most to you.
"Without cutting corners" is the rub, of course. Deciding which elements of your wedding to preserve and which to trim or eliminate altogether is a painful process.
Fortunately, you don't have to make drastic compromises to keep your wedding budget in check. Follow these tips to reduce your out of pocket wedding outlay and enter married life in good fiscal shape.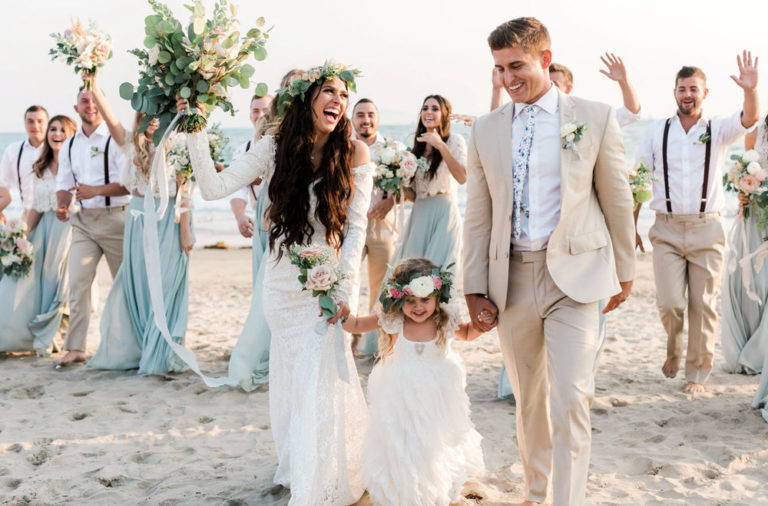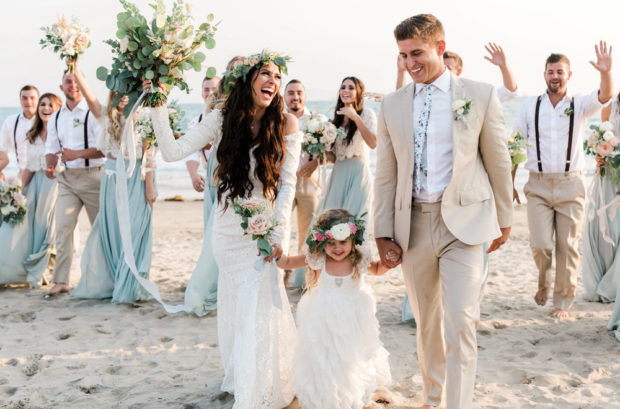 1. Use Paperless Invitations
This tip is eco-friendly, too.
Paperless invitations are much cheaper than traditional cardstock; think how much you'll save on postage alone. To be clear, you'll still want to pay for a classy digital design, and you'll need a website to take online RSVPs. Just cut out the postal middleman.
2. Buy Your Wedding Jewelry in the Off-Season
The wedding calendar is cyclical. Historically, more weddings happen in spring and summer than fall and winter, particularly in cold climates not conducive to outdoor activity during the cold season.
The wedding jewelry calendar is cyclical too. Since more proposals happen around the end-of-year holidays (and, of course, Valentine's Day), jewelry discounts may be fewer and farther between during those periods.
For bargain hunters, summer may be a better time to buy. Independent jewelry retailers like Larson Jewelers, which recently ran a summer clearance sale on wedding bands, offer a case in point: come summer, they offer the same outstanding quality at even better value.
3. Skip the Venue Catering
To put it mildly, venue catering is a racket. Rather than pay retail prices for 200 dinners and goodness knows how many drinks, choose a venue that allows you to cater your own event. Buying food and booze in bulk never felt so good.
4. Trim Your Guest List
You're going to forget someone you probably should have invited anyway; might as well excise all the peripherals to begin with and let the chips fall where they may. Set a hard attendance ceiling and stick to it, come what may.
5. Don't Do the Destination Thing
Destination weddings are fun, sure. They're also extremely expensive for spouses-to-be and guests alike. There are more polite ways to trim your guest list than to force guests to spend $700 a head on airfare and $300 per night, per room to shack up.
A Wedding for Every Budget
It's worth reiterating that "keeping up with the Joneses" is not a good reason to stretch your wedding budget to the breaking point. For better or worse, some "Joneses" are blessed with bigger budgets than you.
Indeed, your wedding is what you make of it. You absolutely can have a memorable wedding on a shoestring budget, whatever "shoestring" means to you. Don't let anyone tell you otherwise, no matter how much they mean to you.