"The path you are taking while driving can be into a ditch if you are not paying attention."
A teen holding a license always finds themselves open to a new world of possibilities and freedom. Teen drivers may not have developed motor coordination and judgement required for physical complex manoeuvre of ordinary driving.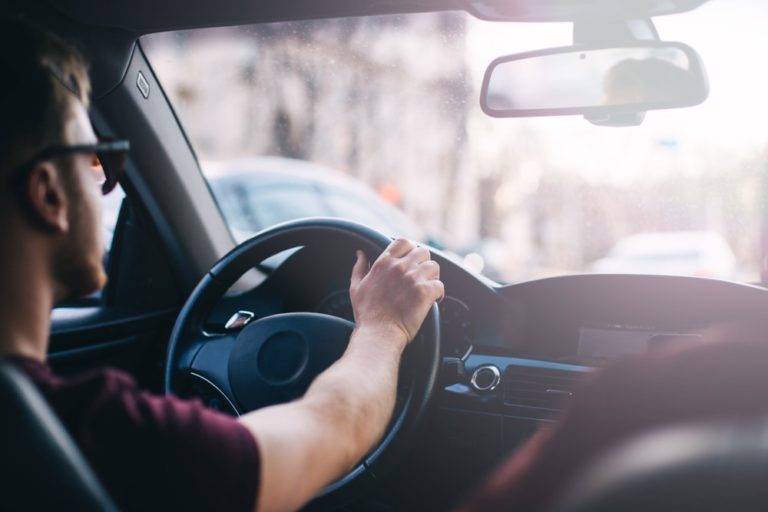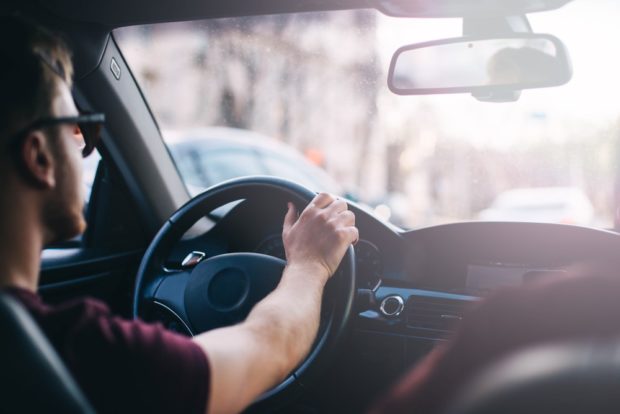 Image Courtesy: Shutterstock
During their initial years, it is always nerve-wracking whenever your teens are behind the wheels. With growing freedom, you worry more about their whereabouts and if they are speeding or obeying traffic rules and highway signs. Your teens are most likely to miscalculate traffic and get distracted easily by another driver who is driving faster than them.
Do not worry. There are many tips and tricks which you can use to keep a watch on them and lessen your worries. With technical innovations, the market is filled with gadgets like GPS tracker and apps that are available for your use.
If you are amongst the one worrying about your teenage drivers, here are a few tricks and gadgets you can use:
1. Bluetooth Car Kit
Usually, new cars come with in-built Bluetooth system. Need not worry if your teenager is driving an old car. There are many Bluetooth accessories available in the market which can fit in any vehicle. Ask your teenagers to use the Bluetooth system if anytime they receive a call or want to play music while driving. The accessories are inexpensive and can be plugged into your car anytime.
2. GPS tracker
Installing a GPS tracker in your car is one way of safeguarding your teenagers. With the device connected to your phone, you can keep yourself updated of their location. As a parent, you tend to worry about your kids who have got a new driving license. GPS tracker devices come handy and are always helpful in many situations.
3. Smart Driving Apps
There are many smart driving apps available for Android and Apple phone users. These apps are helpful in navigation and analysing comforts of driving and keeping a check on safety. It helps to make drive quick, fun and simple. These apps are available for free on play store and iOS.
4. Vehicle Tracking System
Initially, your teens may not be happy with the device mounted in their cars, but it will surely give you peace of mind. Vehicle tracking systems like KENT CamEye are available in the market with full features. KENT CamEye will let you live-stream the location of your teenagers and alert you in cases of over speeding or so. A vehicle tracking system is useful in more than one way.
5. Blind Spot Mirrors
One of the best features in new cars is a blind spot mirror. Your teenager will have a fair idea of the rear and sides of their vehicle once it is attached to the side mirrors. For your teenager driving an old car, it is one of the cheapest and best-fitted accessories which will give an enhanced rearview and lets them be precautious of other vehicles behind them.
Apart from the above gadgets you use for enhancing safety, you must teach your children to drive slow and smooth handling of the car. You may also set some ground rules for them if they wish to continue driving independently.
How KENT CamEye Helps Increase The Safety Of Your Teenagers And Reduce Your Worry?
KENT CamEye is a vehicle tracking device which has a plug and play system and works as a GPS tracker cum car camera with live-streaming feature and cloud storage. If you install the device in your vehicle, you will get the alerts every time there is a parameter breach such as running idle engine, loud cabin noise, over speeding and more. With its dual-camera setup, you can keep an eye on your teenagers inside the car while looking around their surroundings. The device is loaded with many other features like video recording and playback, face recognition, and more.
For your buying convenience, KENT CamEye is also available on Amazon.
Let the technology save the day for you.