Warming soups with lots of vitamins and antioxidants are part of autumn. Here are three recipes using one of the season's best soup ingredients: pumpkin!
Butternut squash is slightly oblong in shape, tastes sweet, and has beautiful orange flesh. We use butternut squash in many dishes, such as stews, salads, oven roasted and rich fall soups. Both the pulp and the seeds of the pumpkin are full of antioxidants, vitamins and minerals. Pumpkin, for example, is high in alpha-carotene, which the body converts into retinol — a form of vitamin A. Vitamin A, on the other hand, is good for the immune system, skin, and vision (which feels particularly important during the fall and winter months, among other things). ).
Tip: Dig out the pumpkin seeds, roast them in the oven and sprinkle them over the soup plate – they are delicious and rich in zinc and protein.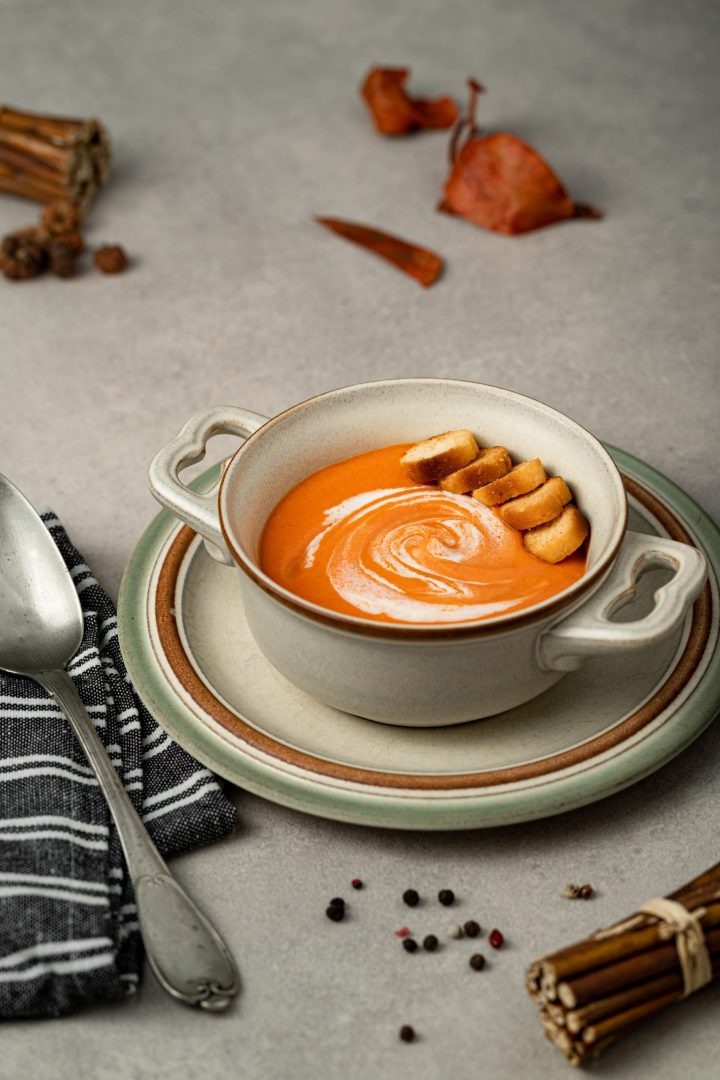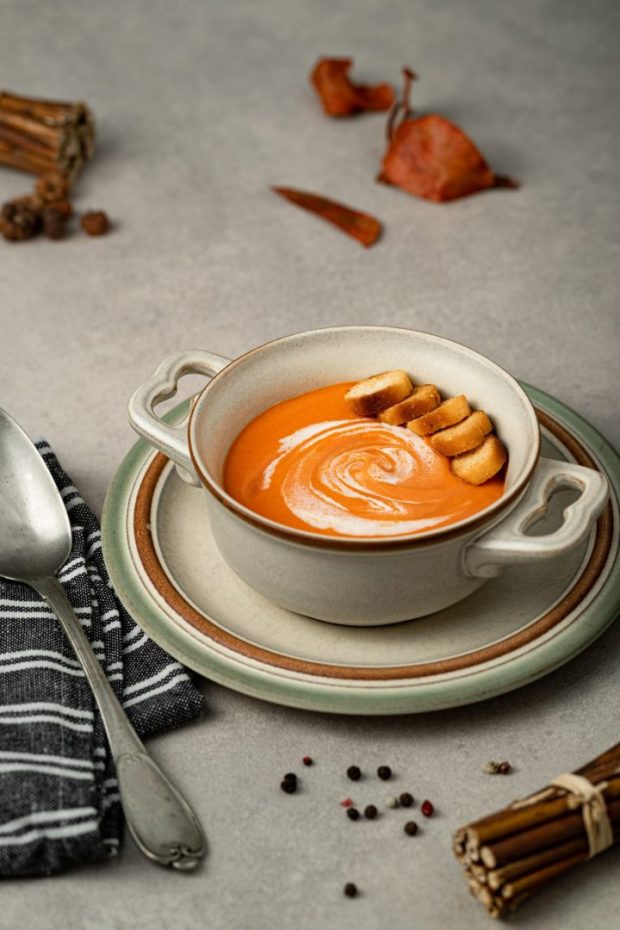 Butternut squash soup with ginger
You need:
1 butternut squash

1 onion

3 cloves of garlic

olive oil

1 vegetable

Stock cube Fresh thyme

1 bay leaf

Salt

Black pepper

Ginger (a piece of about 3 cm or to taste)

Almonds for toasting and topping
1. First, divide the squash in half and set the oven to 180 degrees. Sprinkle with salt and olive oil and leave in the oven until soft as boiled potato (about 45 min).
2. Sauté onion, ginger, and bouillon cube, then scoop in the squash with a spoon and pour in water to cover the squash. Adjust the amount depending on how thick you want the soup. Let this simmer for a bit.
3. Take out the bay leaf and thyme before mixing everything, and season with salt and pepper. Chop the almonds and toast them in a dry pan. Scatter over and enjoy!