In the absence of a month and a half, until autumn has arrived, I will give you some indications of the trends not to be missed. Note something!
The colour pink is the colour of fall-winter 2022/23. This colour is still on the warpath, worn across its entire palette and most notably its most fuchsia version. Dare different combinations with colours and unusual clothes to create original and stylish looks.
Did you know that this colour is the mix of red and white that pits strength against weakness, activity against passivity, and fire against ice? It's the ideal middle ground between the two extremes: gentle strength, unexcited energy, and a pleasant temperament. It is the colour of femininity par excellence and is associated with sensitivity and sentimentality.
It has several shades with different meanings. Higher colour saturation conveys joy, fun, and excitement; a smaller one in pastel pink tones symbolizes innocence and perhaps a lack of character. It relaxes, affects the feelings that accompany kindness, and causes us to feel affection, love, and protection. You need to start seeing life in rosy colours!
Capes, knit and leather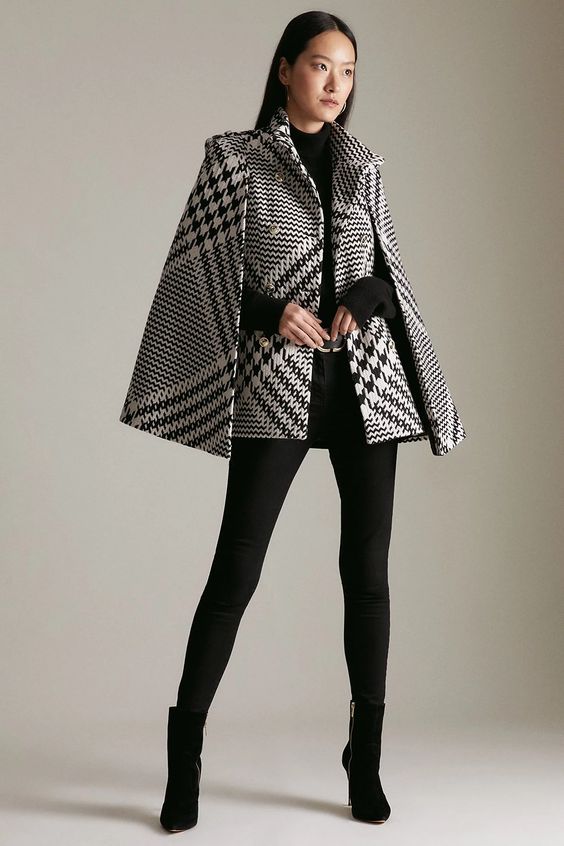 The cloak promises to become the new fashion coat, from its most informal to the most sophisticated versions. Let's use imagination to make our everyday life a moment of elegance and sophistication. Pretend you are Wonder Woman with superpowers or Matahari with this cape. Are you excited?
The 'tweed'
Tweed is a fabric that has not stopped being fashionable and will continue to be very present. It's elegant and versatile, you can make a thousand and one combinations to get a score of 10.
You can now wear the simplest look in the world, jeans and a white shirt that when you incorporate a tweed jacket can upgrade your look like Coco Chanel.