With Summer quickly fading away and heading into the cooler months, this is a great time to start planning your winter vacations. Maybe you're the type of family that always travels for Christmas, perhaps you're just a ski mom, or maybe you really loathe the cold, snowy months and consider them dreary. So it would be best if you had a tropical getaway in mid-January or February. Whatever category you fall into, some fantastic places can fit the bill of whatever you're looking for. Let's take a closer look at where you should be heading this Winter.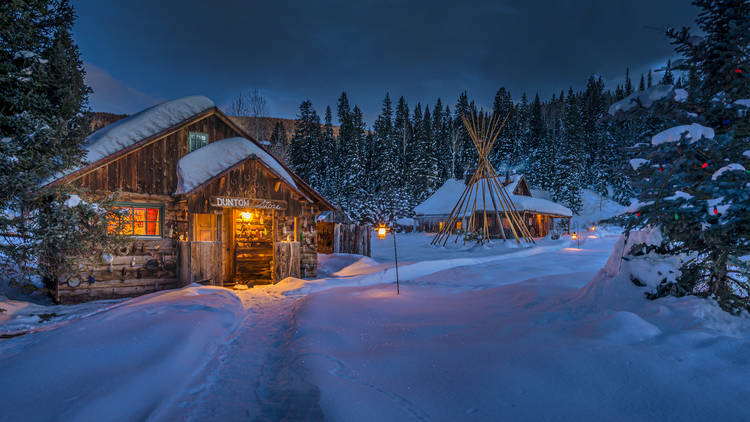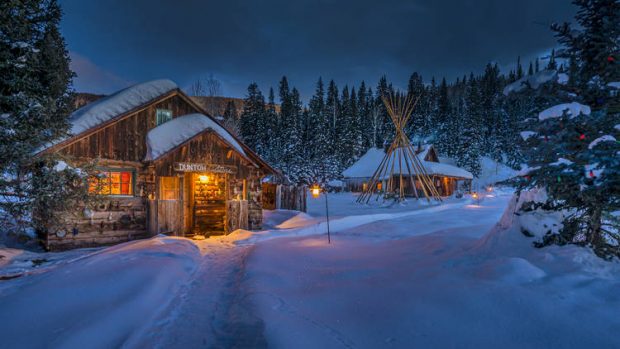 San Diego, California
If you're looking to stay stateside this Winter, San Diego is an excellent choice. With so much to do attraction-wise, everyone's wishes can be easily satisfied if you're traveling as a family. There's still plenty to enjoy even in the Winter, from the San Diego Zoo to Old Town State Historic Park and everywhere in between. The great thing about San Diego and much of California, in general, is its idyllic climate, so you can still pack your long maxi dresses even in December. While the water may be a little too chilly to swim in, the world-famous San Diegan beaches are still enjoyable even in the Winter. You also have so many fantastic museums and restaurants to enjoy, so if it's a kid-free vacation for you and your partner, all of your cultural wants will be satisfied there as well. Definitely add it to your winter vacation list.
Barcelona, Spain
Whether you are an architectural enthusiast or not, Barcelona should be added to your list to take in the sight of the buildings and spectacular architecture alone. Add to that a rich, inviting culture and some of the best tapas and food, in general, and you'll ever eat. Barcelona, a seaside town, also offers not only romantic dinners with sea views but some of the most exciting rooftop clubs and restaurants you'll ever experience. There are also several museums like the Picasso museum, to name one. You and your children will have a great time walking down bustling Las Ramblas and then can stop for some fresh, local food at The Mercat de Sant Josep de la Boqueria – a vast indoor market right at the entrance to Las Ramblas.
New York, New York
Another option for keeping in the country is always the classic New York, New York. With a magical amount of Christmas lights, the option of horse drawn carriages, and the dream of snow while you're visiting, New York is a spectacular city in the Winter. Sometimes, it can literally feel like you're in a movie. During the winter, the weather in New York can be downright frigid, so you want to pack accordingly down to your warmest mittens and scarves, but it's so worth the trip. With ice skating in Central Park, shopping on Fifth Avenue, and anything in between, there are so many great activities for any age to enjoy. Not to mention, if you're there close to Christmas, the tree at Rockefeller Centre is truly a sight to behold.  And of course, being the great city it is, there are hotel stays and restaurant options that fit any budget you may be limited by. And, if you're not limited by budget, the sky's the limit!
Bali, Indonesia
Winter depression – or Winter Woes – is a real issue. Some people feel pretty depressed and down in the colder months. If you fall into this category of people, you should absolutely consider Bali for your Winter getaway. There are resorts where you could absolutely not lift a finger if that's what you're looking for, and you could also choose a more immersive, local experience if that's more you and your family's speed. If you've never been to Bali, Indonesia, you're in for some massive treats. Perfect beaches, ancient temples, and more. Bali is often referred to as "The Land of The Gods" with good reason. Consider talking to an agent or booking the trip yourself, and it will be life-changing. And, of course, Winter will be a distant memory while you're there.
Of course, the world is your oyster when it comes to where you want to travel this winter, but it's a must and even a tradition for many families. No matter where you decide on traveling, enjoy the time together and be sure to make those lasting memories. Happy trails and safe travels!