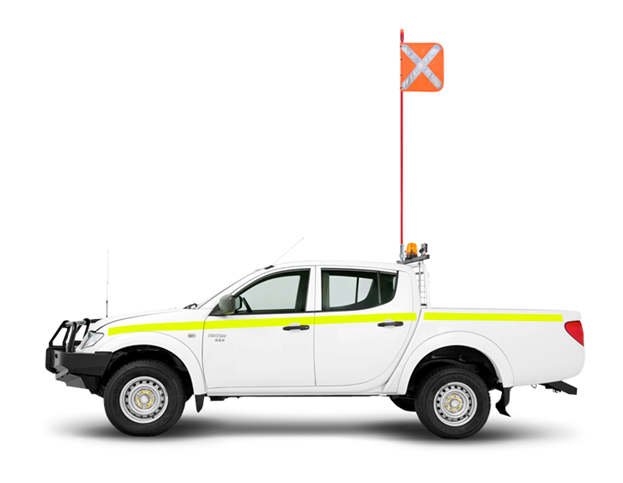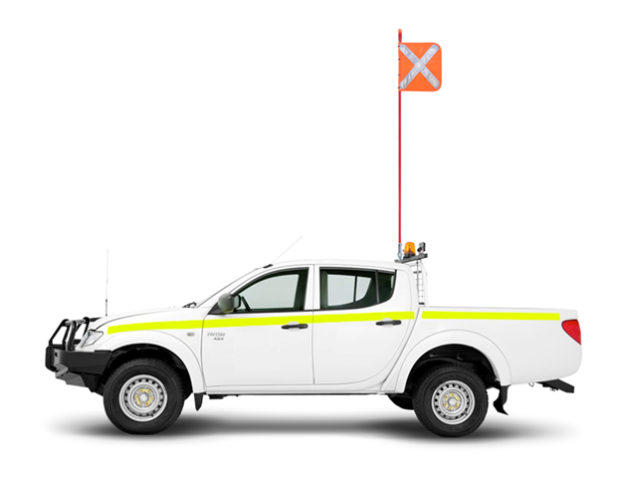 Sand flags have become standard safety equipment when off-roading in places like the Simpson Desert. Their high vis colours make them instrumental in preventing collisions along single tracks up and over the dunes.
But are they really worth the trouble of putting up and taking down every time you want to go off-road?
Most would say yes. And the good news is that quick-connect fittings and simple mounting base designs mean it's a simple job to raise and lower them.
This long pole with a bright orange flag at the top helps others notice you before they can even see your vehicle. This is great in situations where the terrain rises and dips and rises again over and over. Other drivers out on those same paths you are on will be able to adjust their course to avoid top-of-the-hill collisions and injuries as well.
This simple 4WD accessory takes less than an hour to install (more like 10 or 15 minutes if you've already got an empty slot on your bull bar) and benefits not only you but other drivers too.
It's not hard to find sand flags. Most 4WD shops carry them as do various online retailers.
There are a few different options to consider when choosing one. A 4WD sand flag with multiple sections lets you choose the length of your pole dependent upon vehicle height and mounting location. After all, you don't need a 3-metre flagpole waving about the top of your lifted Landy when a shorter 2-metre one will do.
Mounting location can also vary from vehicle to vehicle, so a flag with multiple sections can be more easily adjusted for this than a pole with a set length.
Most 4WD enthusiasts will find it easiest to mount their sand flag to the bull bar at the front of their vehicle. There's often an empty space or two unless you've gone too crazy with the lights in which case you may have to mount it to the roof.
A magnetic base offers the option to mount the sand flag to just about any metallic surface of your car. This can come in handy if you're looking for an easy-on, easy-off style or you are someone who doesn't take your vehicle off-road very often.
Overall, the 4WD sand flag is a great piece of safety equipment that gives you an extra layer of protection while you're out there traversing the rugged bushlands, the Simpson Desert outback, or somewhere in between.