The rose is the queen of all flowers and with good reason. There are many types of them, in which each rose has its own colour and shade, which is considered incredibly beautiful. Manicure with roses amazes with its colours, special femininity and elegance. With such a design you will not be ashamed and its relevance will not be lost for many years.
Matte manicure with roses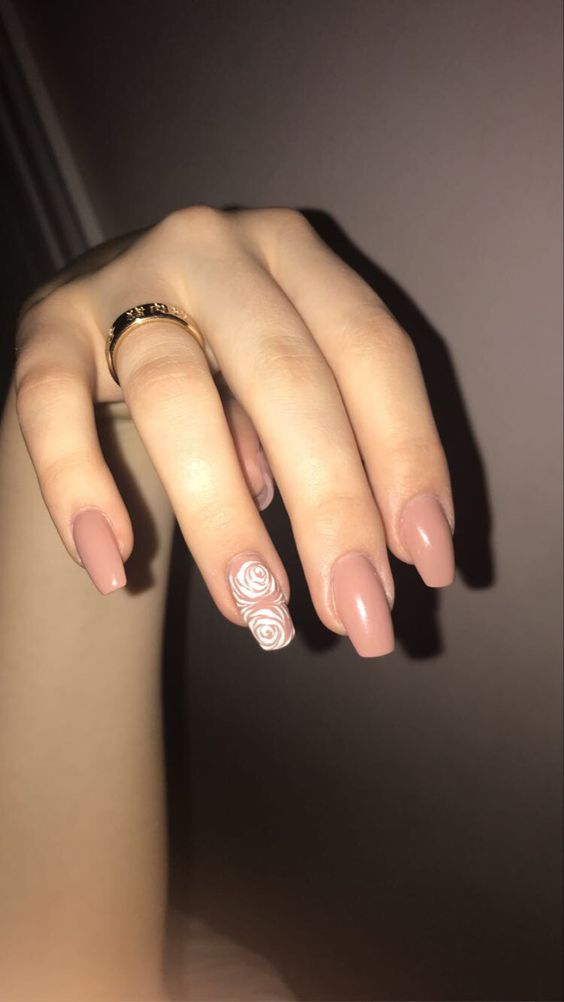 The matte finish mutes all colours and removes any shine. But from this colour, it does not get worse, but on the contrary, they acquire their own charm. The matte pink nail design looks stylish and modern.
Nude manicure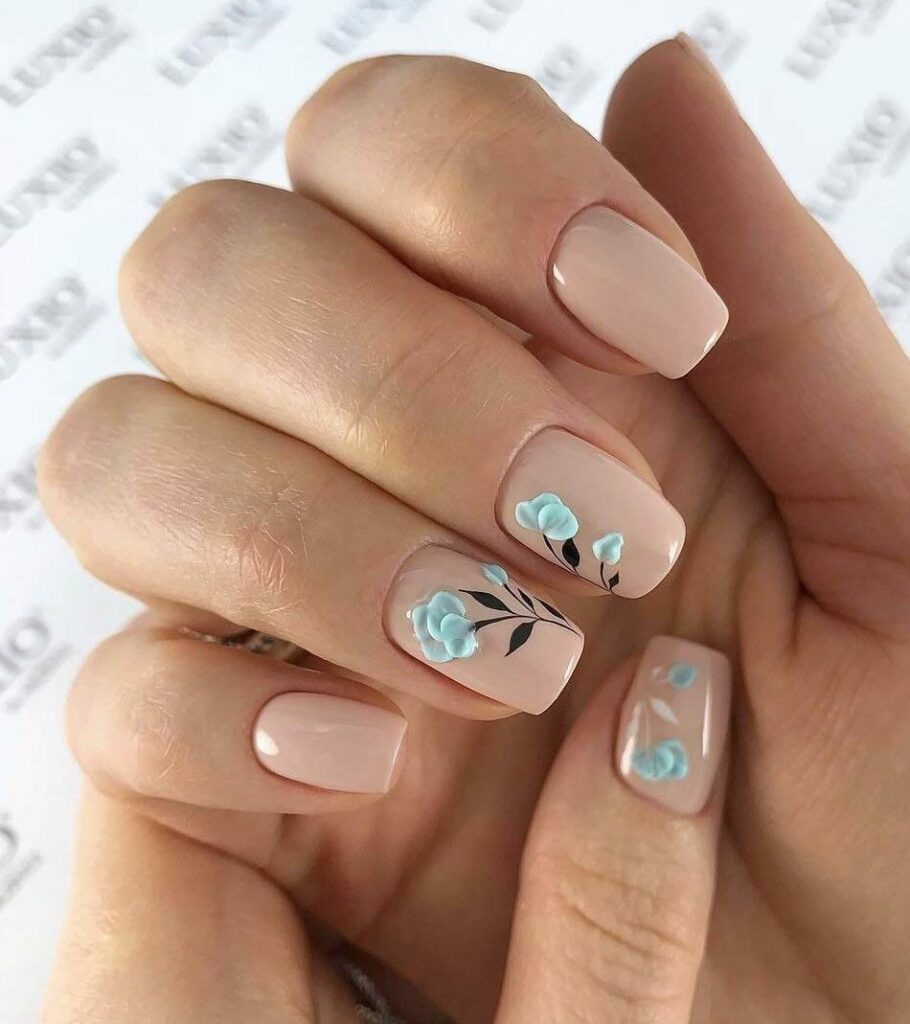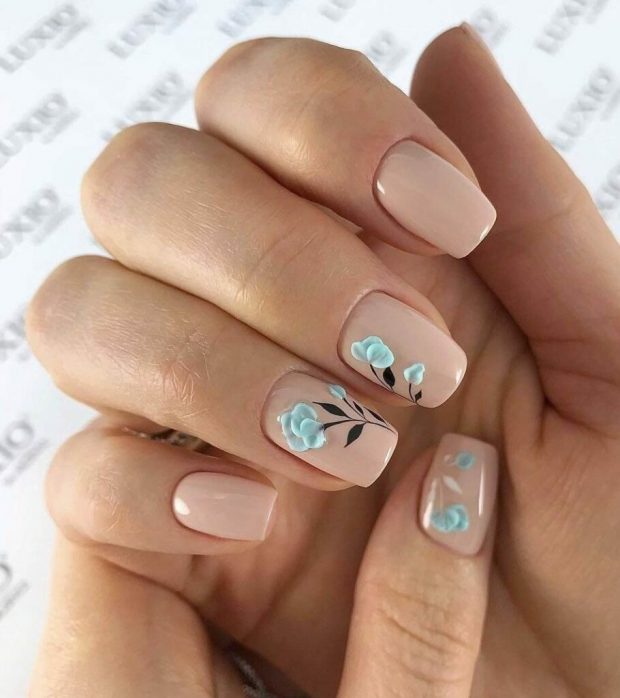 The nude includes meat, milk, coffee, chocolate milk and other shades. This is a very rich and varied database of nail polishes and gels, which will allow you to choose what you need and the best for yourself.
Ombré nail design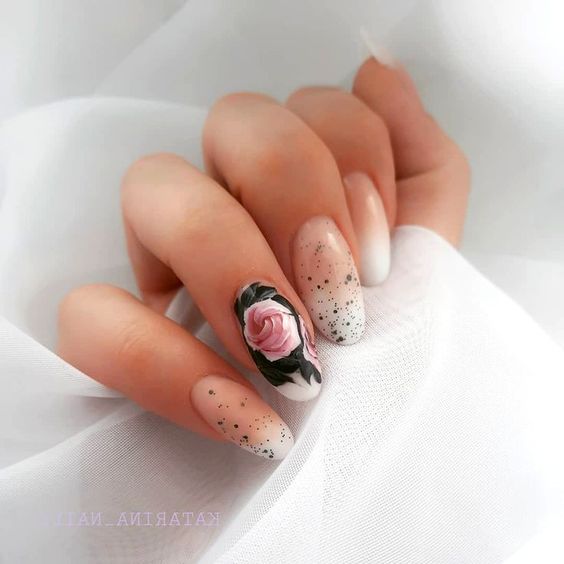 The magical ombre effect is always in fashion, especially when complemented with rose patterns. Such a manicure can be a little ruffled, so it is more suitable for important holidays. A similar design is often used in master classes.
French manicure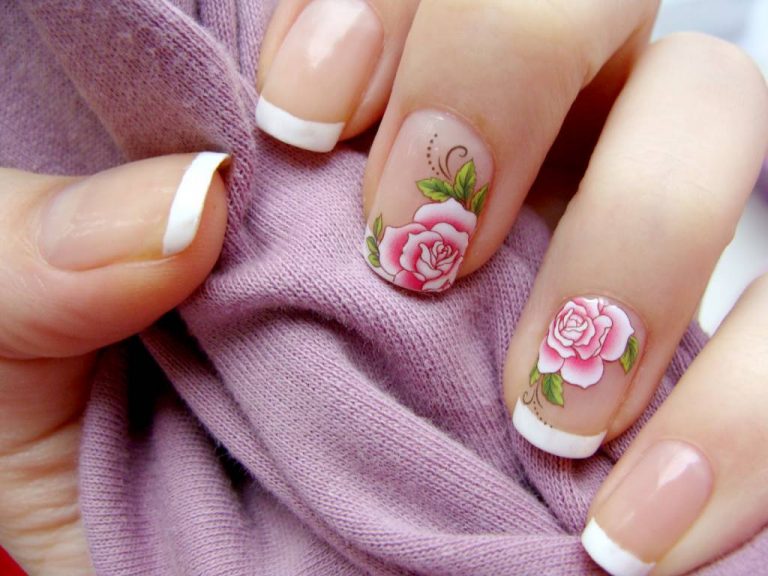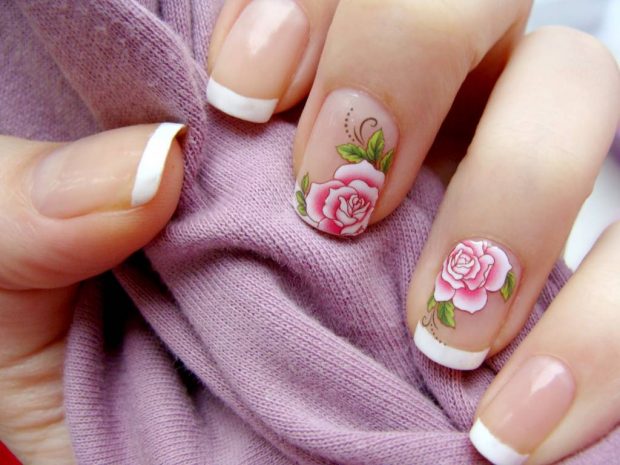 French manicures with roses will cheer you up every day. The "smile" zone can be highlighted in colour like the roses themselves.