An Okeanos Blue Steel Link, a Legio General Nato, a Pilot Piper, there is an ideal way to wear your choice of watch. We'll take you through the technicalities of wearing your favorite Filippo Loreti watch, and how you can be rid of common oversights.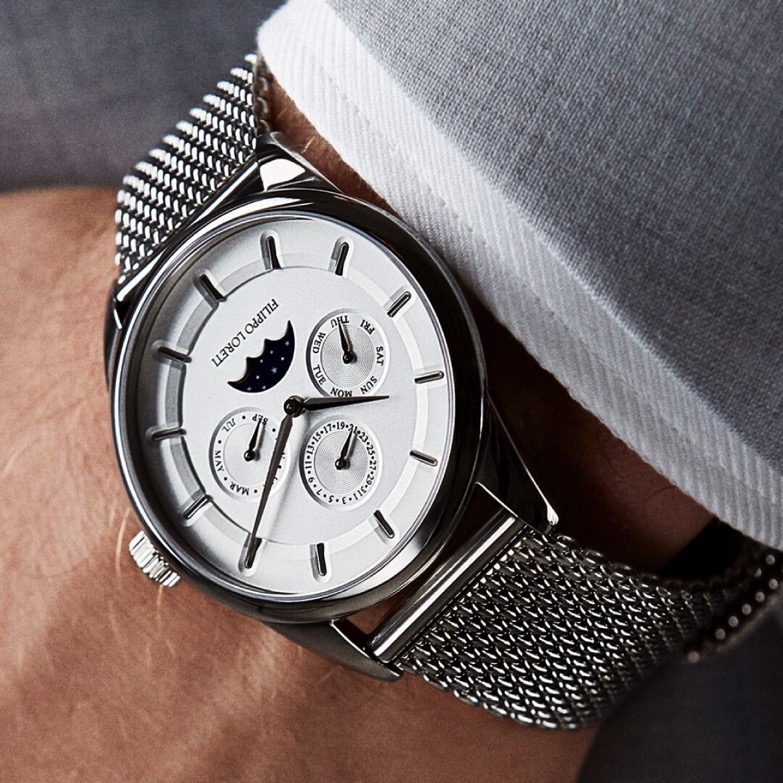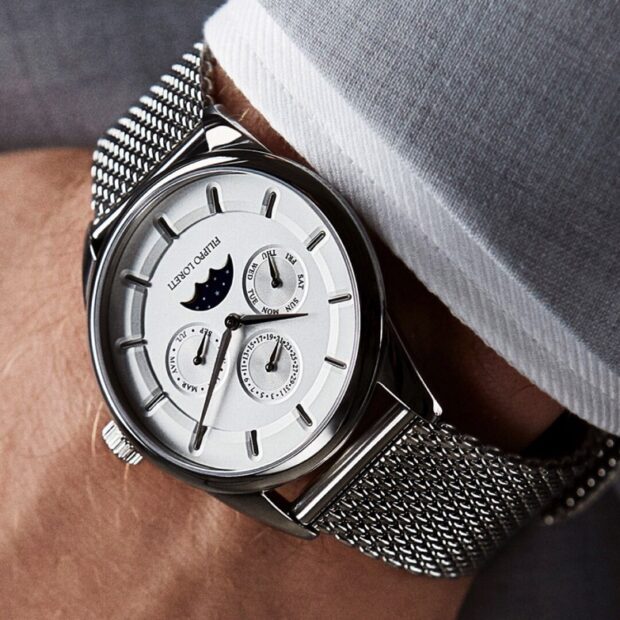 The golden rules
Watch wearing etiquette is a rather important subject matter in the timepiece industry. After finally purchasing the watch you've nurtured for months, isn't it logical that you know the right way to rock it? Whatever your reason for purchase is, you must understand the golden rules of wearing watches.
The same way you won't mix-match colors of your belt and shoes or wear overalls in summer, making a classic fashion faux pas with your wristwatch is unacceptable. The rules are crystal; know your colors, your wrist size, clothing choice, even when to check your watch. To avoid any ambiguity, we have collated a detailed list of rules to abide by when wearing any of the Filippo Loreti watches for men.
How to wear a watch correctly
1. Match your colors and materials appropriately
It looks like almost everyone is guilty of this fashion blunder. Don't worry; there's plenty of time to redeem yourself today. Who wears a black band when they are wearing a brown suit?
In the same way, you shouldn't wear a different metal from the material of your cufflinks, rings, shoe, or belt buckle if you're wearing any. Remember to allow the dominating color to decide your choice of outfit or watch. In the Ascari Grand Prix GP 1951, for instance, the bold part is the silver color, dictating a combination with silver metals.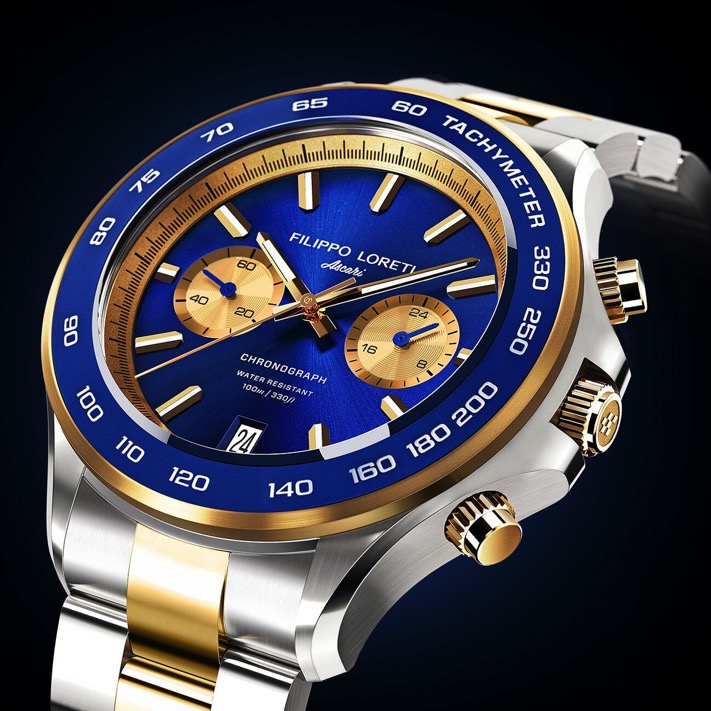 2. Choose the perfect size
Wearing a watch that sits comfortably on your wrist is underrated. How does it feel to have your watch dangle like an oversized bracelet? Perhaps a few years ago, the fashion police would look the other way. Nowadays, wearing oversized watches is considered a 'treacherous crime' against your timepiece. Imagine donning an impeccable suit with this sort of watch. Not only will it throw off the proportions of your fit, but it will also give an overall tacky look.  Tiny wrist? Look beyond large dials; there is a wide range of sizes across to choose from at Filippo Loreti.
3. Wear your watch in the correct position
To begin with, you should always wear your watch on the most comfortable wrist, the dial facing outwards on your wrist. Tradition shouldn't dictate the better hand for your watch. As long as it is correctly positioned, as mentioned, you are good to go.
4. Own a collection of wristwatches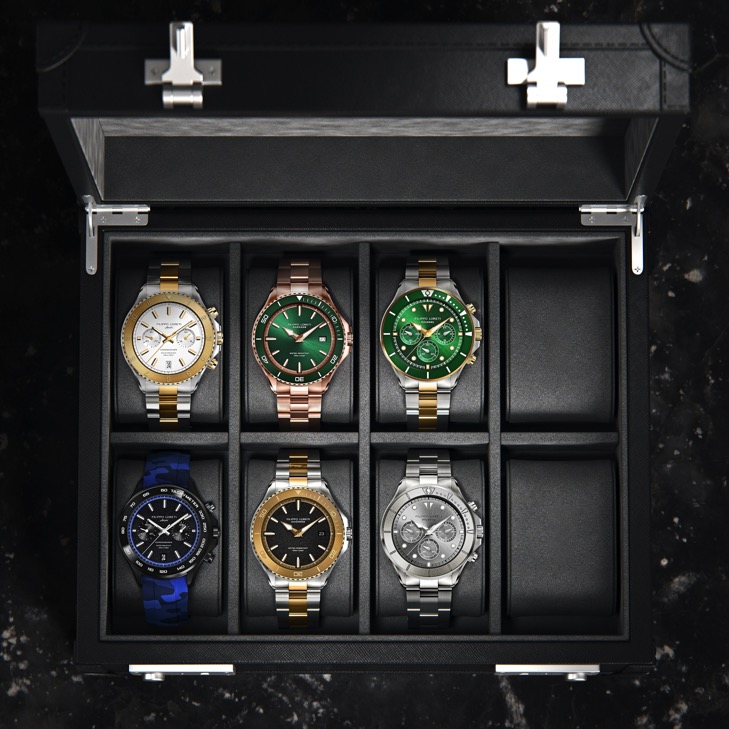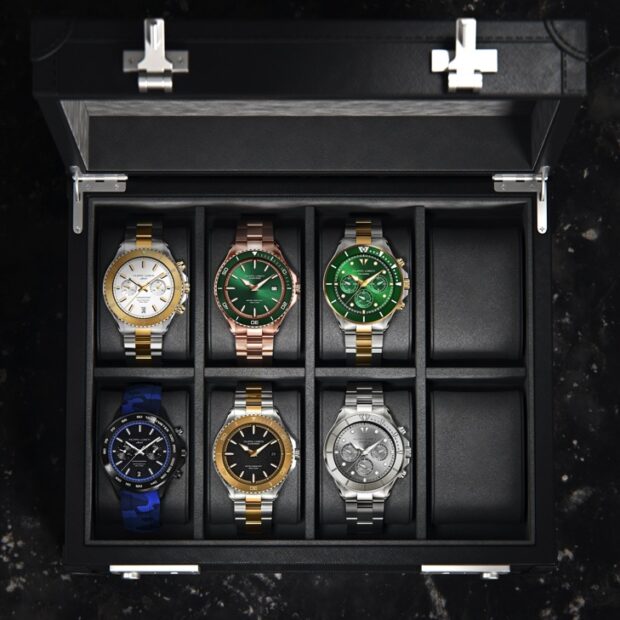 One watch is hardly suited for every outfit or occasion. For social and financial reasons, you should consider having more than a wristwatch in your wardrobe. If anything, the Filippo Loreti collection exists because of the need to switch choices of wristwatches. Although the Venice Monochrome Automatic Mesh (with up to 10 years warranty) looks like an everyday watch choice, it is wiser and more fashionable to co-purchase a Okeanos Two Tone Black Link 2020 Edition or any other Filippo Loreti branded watch. While the latter may be more suited for luncheons or dinners, the former may not.
If you are limited by budget, you will find a varied selection of prices while shopping at Filippo Loreti that allows you to build a conservative collection of watches.
5. Know when to check your watch
The Venice Rose Gold Automatic is quite a grandiose beauty – you may be tempted to cast several glances at it within the day. One way or the other, you may want to flaunt it in people's faces.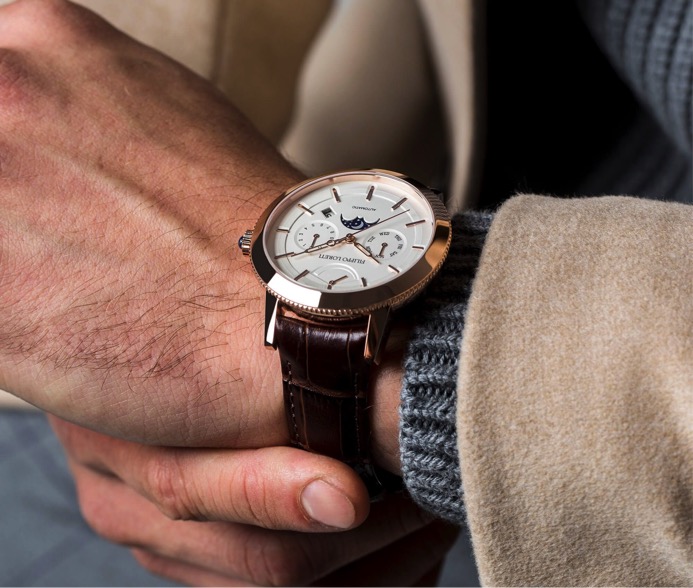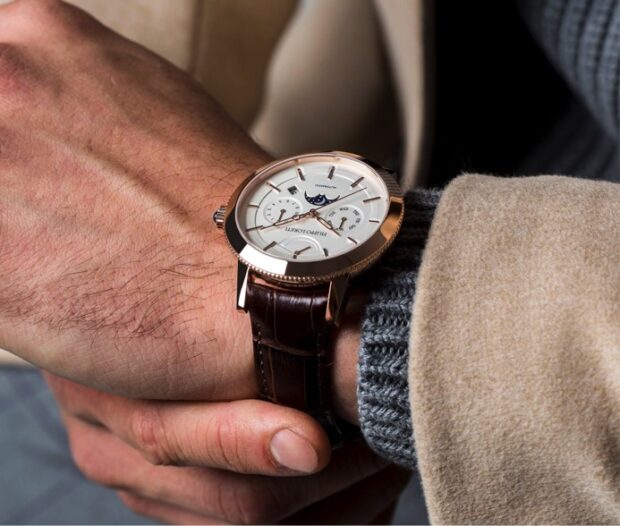 Mind you; this practice is very unethical, especially when you are at a meeting, a luncheon, or any social event. Regularly checking the time bears negative social implications, especially when you are in the company of others.
6. Match your watch to your wrist
The same way you won't wear pants with a large waist and trick it into place with a belt, you shouldn't be caught wearing a bad-fitting wristwatch. To determine your fit, ensure that your wrist and the watch dial are proportional in size. Avoid sloppy bracelets; you want a snug band.
7. Don't wear a dive watch on a suit
An effortless way to show you aren't familiar with the rules is to match NATO watches with suits. Sunglasses are bad choices for night events as dive watches are bad pairs for suits. Don't wear an Odyssey Moss Rose Gold Rubber or Legio Trooper NATO when you can select from other options that fit perfectly with jackets and tuxedos.
In summary:
Steel bracelets and black leather wristwatches are suited for formal events.
Rubber straps go well for sports and adventure.
Brown leather straps may be suitable for both casual and formal events.
Sticking to rules is essential in the watch (fashion) industry. It gets more comfortable because the Filippo Loreti wrist watches are so made to conform to the standards, one at a time. Whether you want classic or bourgeois timepieces in a plethora of colors and materials, Filippo Loreti collection is your one-stop wrist watch destination.