Pink, major this season, is worked as a pure color. Brought up to date – especially since the release of the Barbie movie and the emergence of the Barbiecore trend – it remains a must-have in make-up. From pastel to tangy, it is undoubtedly the most popular color of summer.
How to adopt pink makeup?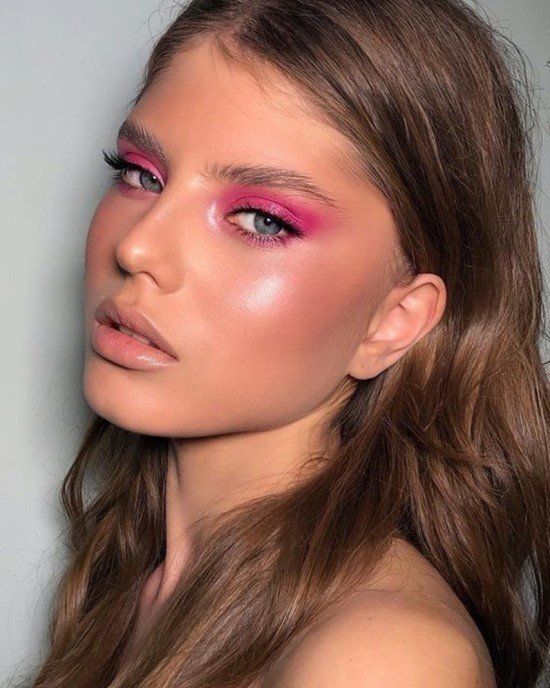 Using a pencil and a pink eye shadow that we melt on the eye, we create an ultra-fresh smoky.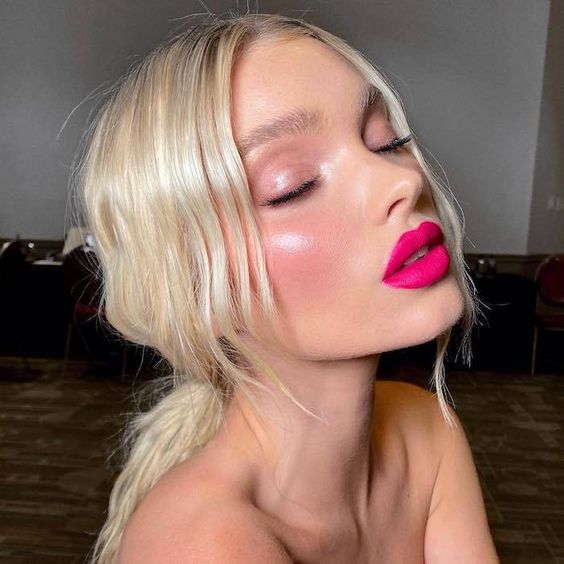 On almost bare skin, unified by a veil of foundation and enhanced by a hint of translucent rosewood blush, the intense pink on the lips plays the role of a playful accessory. For the look, only black mascara.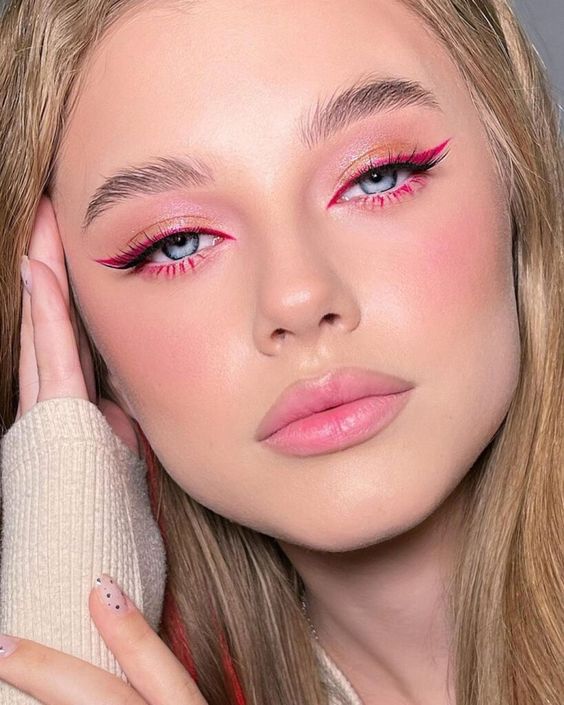 A little pale pink on the eyelids, natural lip balm on the mouth, and black mascara on the eyelashes leave plenty of room for an overdose of blush, placed on the cheekbones. The effect is fresh and even athletic.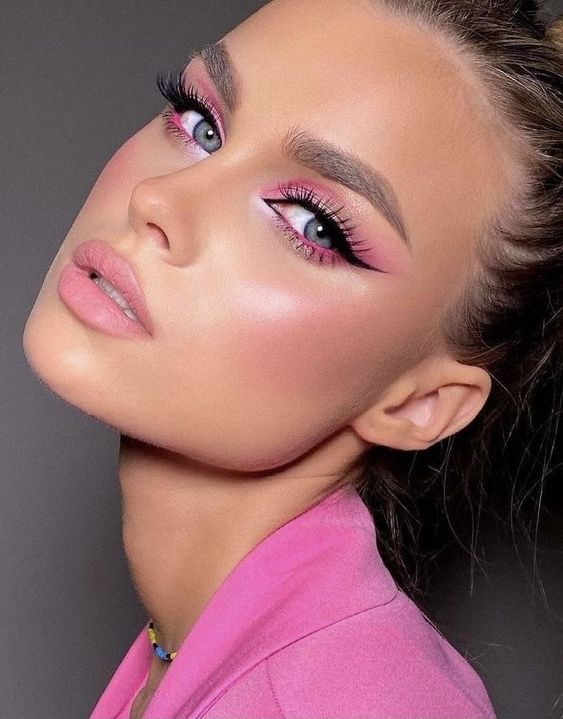 Play up the pale pink monochrome by applying it everywhere, on the eyes, mouth, and cheeks. It's the much fresher alternative to beige that's been rolling from the catwalks to the streets for years. To be enhanced with a fuchsia varnish.