Thinking of a typical Christmas dessert for your guests? How about a nougat cake? Step by step, here.

What do you think of the idea of ​​mixing the typical Christmas dessert with one of the richest desserts that exist? We are talking about turning nougat into a cake: The nougat cake! The perfect dessert for your Christmas menu. It is not very complicated to prepare and thus you will sweeten the food of your guests. Go for it!
TIME: 40 minutes.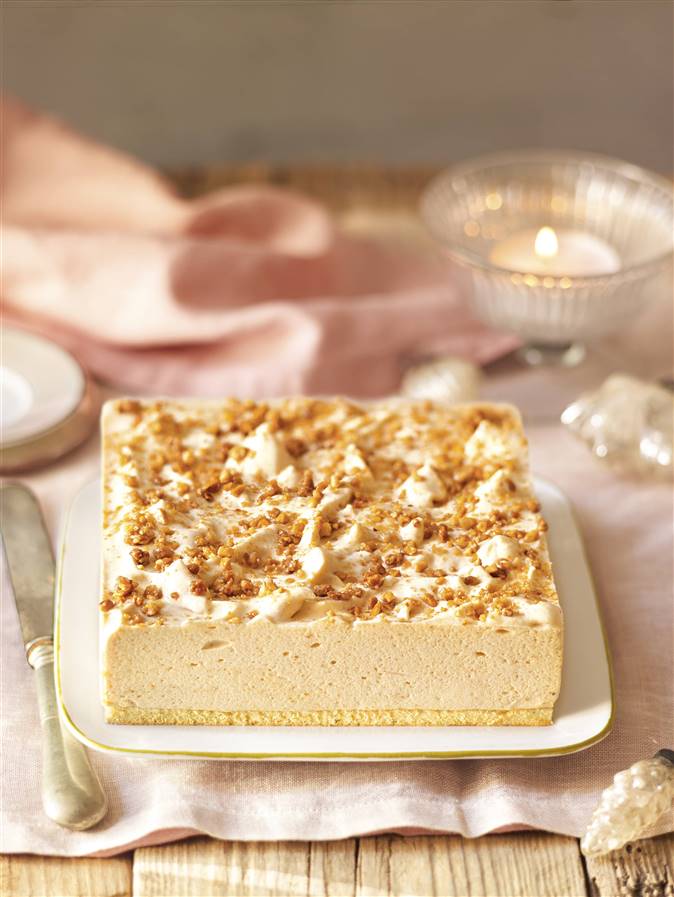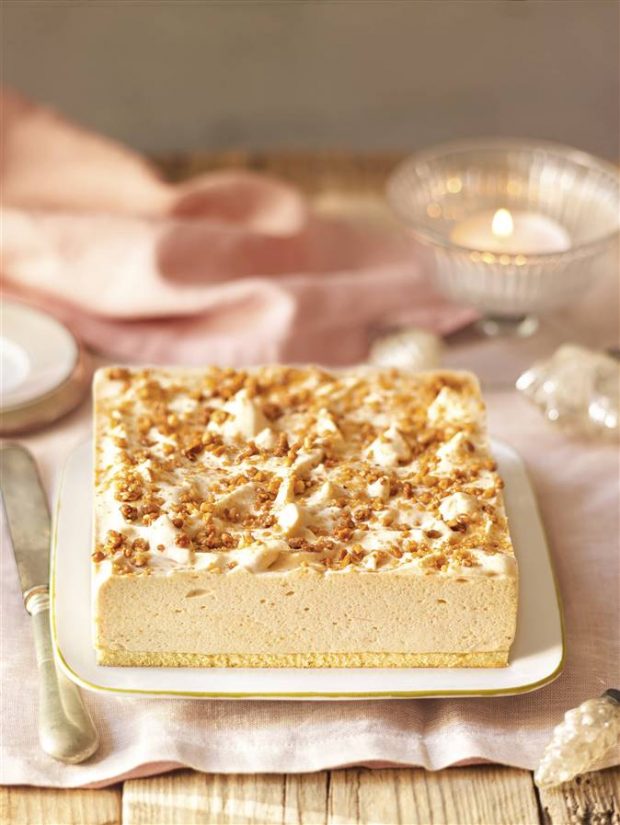 Ingredients (for 6-8 people)
250 g of Jijona nougat

500 ml of whipping cream

2 eggs

100 ml milk

8 gelatin sheets

1 sheet of sponge cake

30 g of crocanti
How to make nougat cake step by step
Step 1. Crack the eggs, separating the whites from the yolks. Put the yolks in the blender glass and add the crumbled nougat and half of the cream. Grind the contents until you get a cream. Store it in the fridge.
Step 2. Soak the gelatin in cold water for 5 minutes and then drain it.
Step 3. Heat the milk in a saucepan, add the gelatin and stir the content until it has dissolved. Let the mixture cool a bit and then add it to the nougat cream that you had in the fridge.
Step 4. Assemble the rest of the cream with electric rods, and add it to the cream with enveloping movements.
Step 5. Beat the egg whites until stiff and add them to the mixture as well.
Step 6. Line the base of a removable square mold with the sponge cake sheet (which you can buy made or make yourself if you want) and pour the cream. Let it rest for 12 hours in the freezer.
Step 7. Put it in the fridge 2 hours before serving, take it out of the mold and serve it and sprinkle with the crocanti.
Do you want to make your crocanti?
If you don't want to buy it made, packaged, or prepared, you can always put Marcona almonds and sugar on the fire. Once it's done, you shred it.