Blue in all its shades will be one of the main colors of 2022. Although it is not a neutral tone, it is very versatile, timeless, and perfect for any time of the year and all kinds of occasions.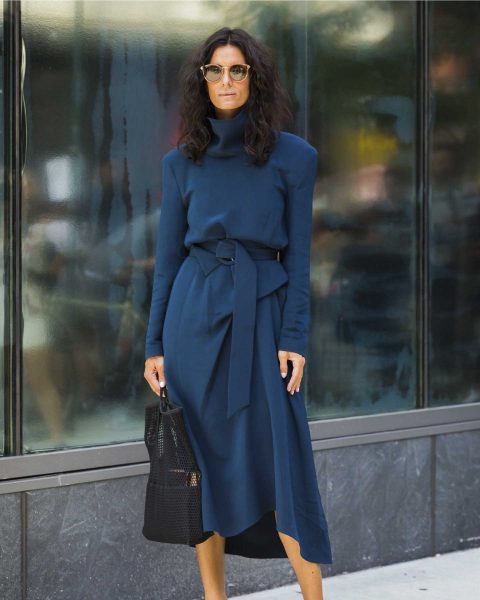 Blue is a classic, cold and elegant color that has always conveyed awareness, honesty, loyalty, and security. In this article, our Shoppers have made a little style guide for you to help you combine this color. Let's start!
The colors that best combine with blue
As you already know, at Lookiero we always encourage you to try new color combinations and get out of your comfort zone. Here are 5 colors that will set the trend this season if you combine them with blue.
Blue and white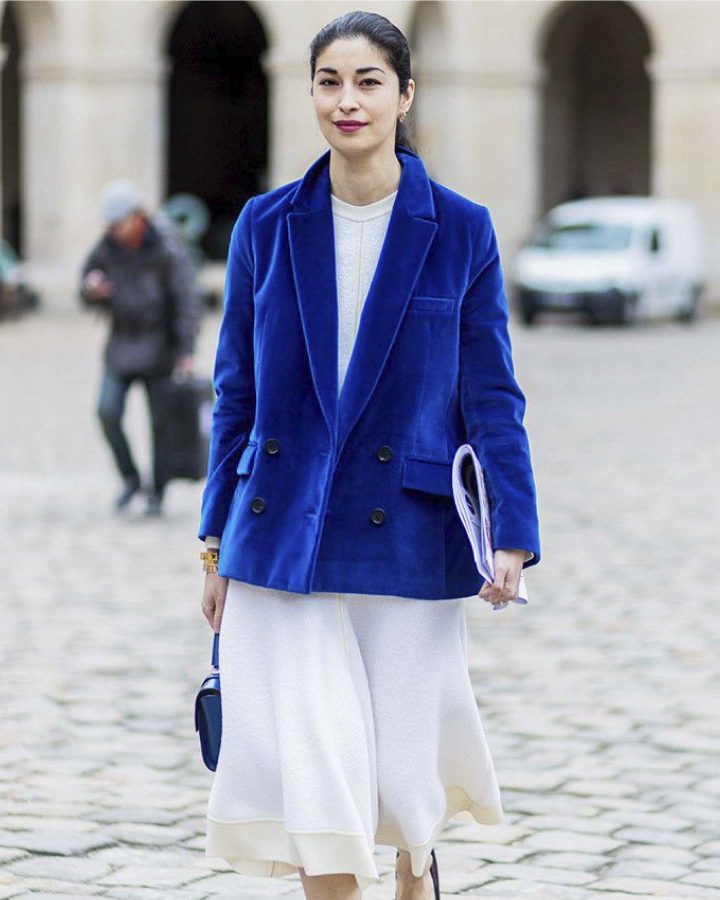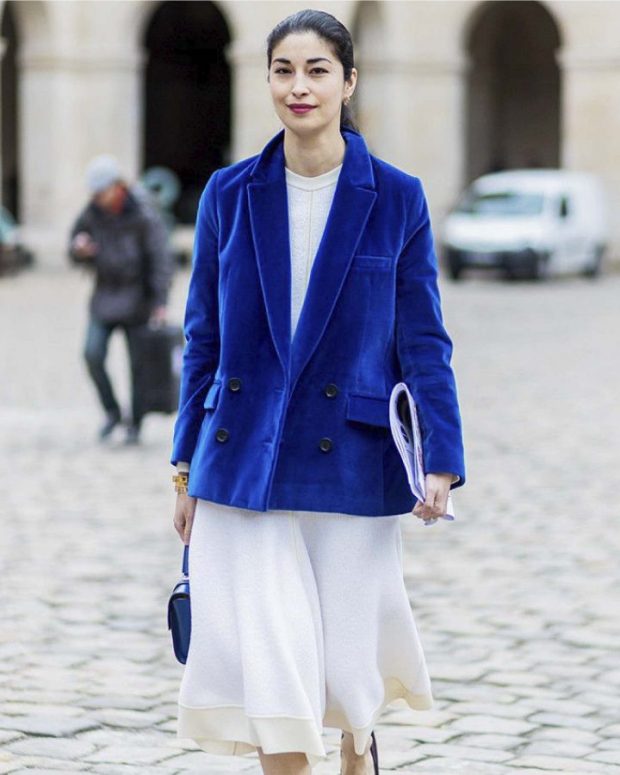 We start with a classic combination. White is always a trend in winter. Also, if what you are looking for is to stylize your figure, a total white look is an ideal option. However, if you want to add a touch of color, Klein blue is perfect. Add it in the form of a blazer or a denim jacket.
Blue and black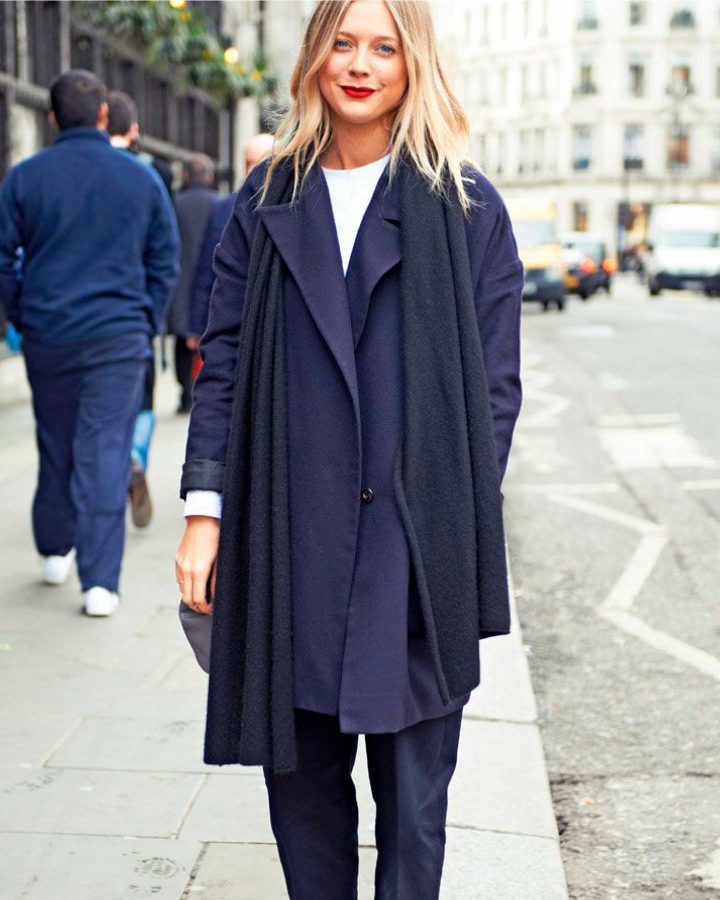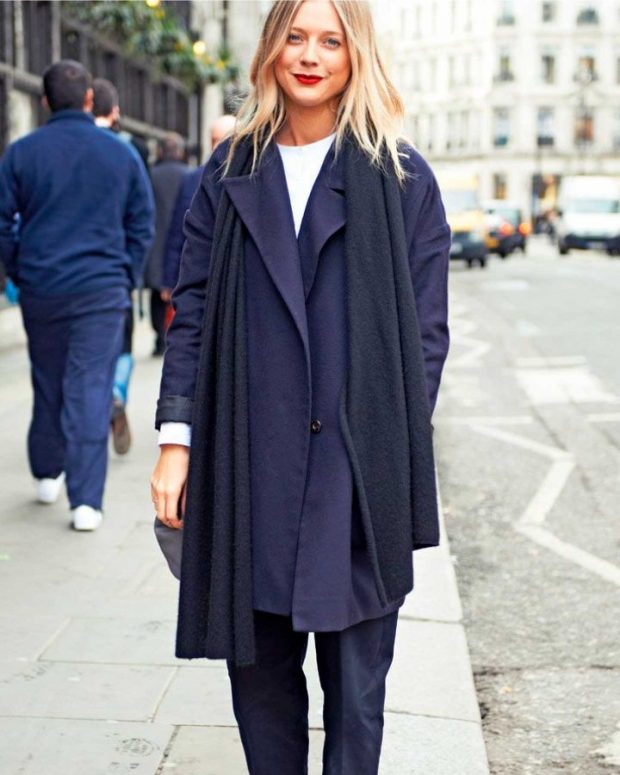 You may think that black and navy are colors that don't match. For a long time, it has been believed so. Nothing could be further from the truth. Combining both colors can give rise to a very elegant look with a sophisticated touch. Here we give you an idea. Pair a masculine navy blue coat with black chinos and black patent leather shoes. You will not regret it!
Blue and camel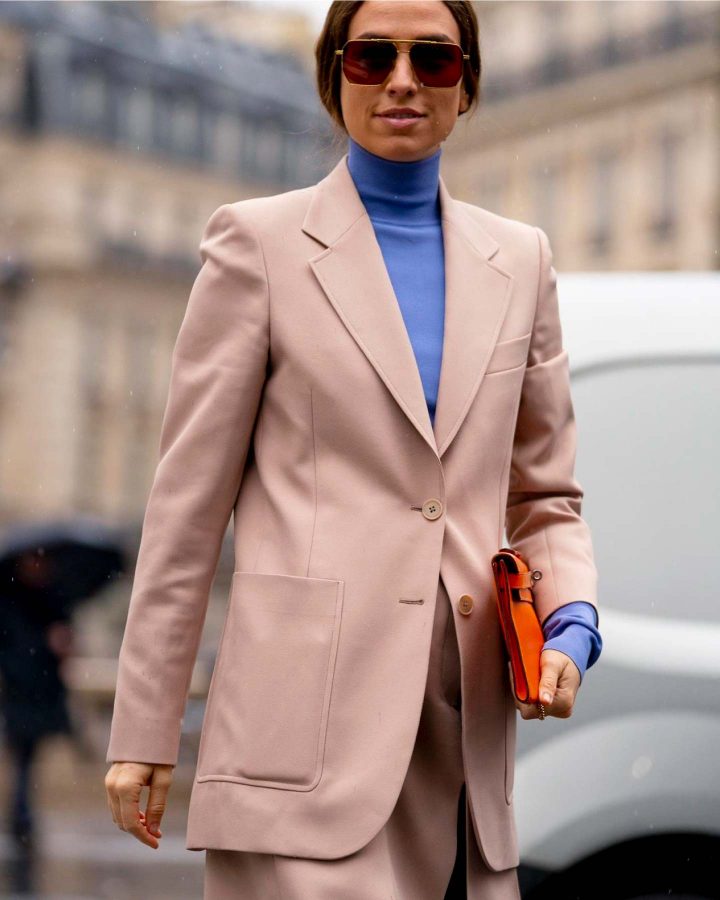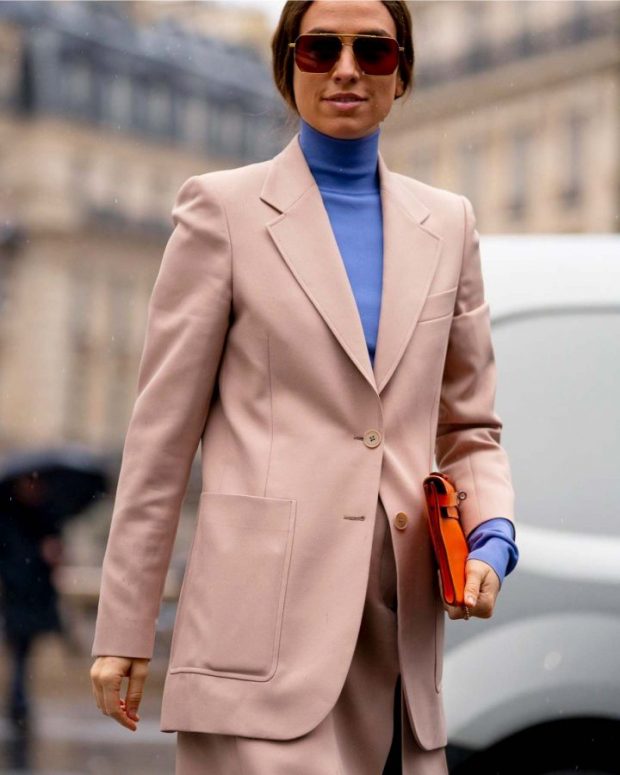 Blue in light and delicate tones always gives a sweet touch to looks. To generate more contrast, camel tones are a very good option. However, if you don't want to go too naïve, you can opt for more serious cuts like a structured blazer or tailored trousers. To complete the look, grab some elegant heeled ankle boots in brown. They never fail!