As we get older and start to refine our style, there are a few things that we find every closet needs. From a little black dress to a white collared shirt, staples can turn any wardrobe from fine to fabulous in minutes. But, we should never forget one key part of any outfit: accessories. Whether you're a jewelry fanatic or you simply stick to the same one pair of gold hoops, having a diverse jewelry box can really come in handy. Let's explore the three types of diamonds that every woman should have in her jewelry box!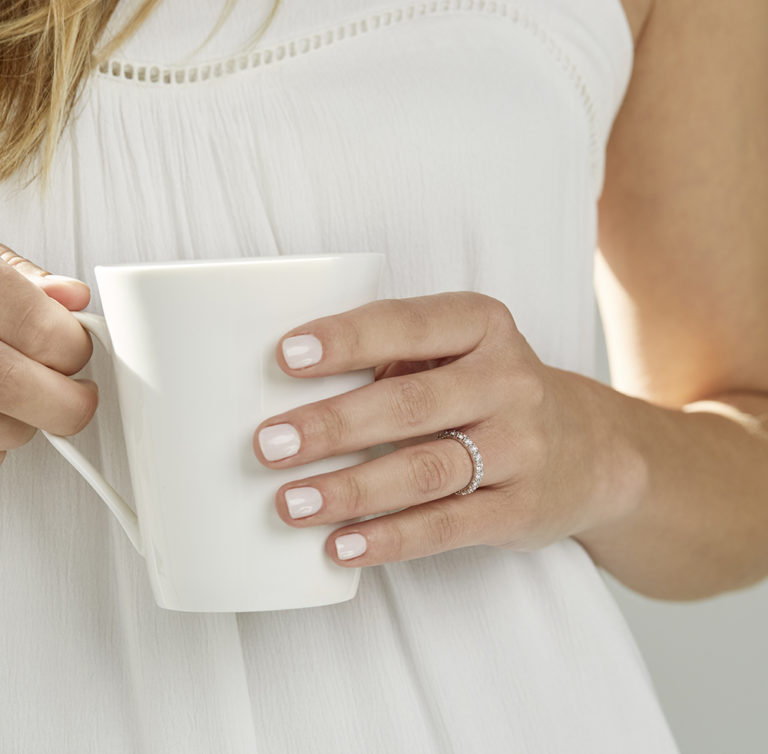 Diamond Studs
One of the most gorgeous and easiest pieces of jewelry to have on hand is a pair of diamond stud earrings. Not only do they go with just about anything, they're extremely easy to personalize based on your own preferences. Not really into flashy jewelry? A smaller carat will still give you a look of class without attracting too much attention. A larger stone or yellow gold setting are both easy ways to make your diamond studs stand out if you like your accessories to shine bright!
A Diamond Bracelet
A diamond bracelet is a really fabulous piece of jewelry to have if you work in the corporate world. By adding a diamond bracelet to your outfit, you're showing a sense of stature and class. Plus, a bracelet can easily be removed after work if you plan to head out for drinks or meet up with friends for dinner. Unlike earrings, you won't feel like something is missing without a bracelet and it's small enough to easily store in your handbag during your outing. Even if you work in a more casual environment, diamond bracelets are still great to have on hand for dressy events such as weddings or yearly work galas.
Diamond Bands
A huge trend in jewelry right now is ring stacking. Many women, especially those that already have an engagement ring and/or wedding ring, are adding eternity bands to create a multi-layered stacked look. But these aren't just simple bands that they're stacking (although that's fine if you want a simple look!) Most individuals enjoy mixing and matching both the metal colors and the inclusion/exclusion of diamonds. The bands are also great since they can easily be moved from the ring stack onto the opposite hand.
How To Save Money on Diamond Jewelry
You might be thinking that you might not be able to afford a piece of diamond jewelry, let alone three! But don't rule them out quite yet. If you purchase all of these jewelry box essentials with lab-grown diamonds instead of mined diamonds, you'll automatically save 20-40%. You can often find lab-grown diamond studs starting anywhere from $300, tennis bracelets under $2,00 and eternity bands less than $1,000.
Not to mention, these are important purchases that will need to be made over time, not necessarily all at once. And don't forget about gifts! If you don't want to buy each one yourself, you can drop a hint to your significant other in hopes of a very sparkly birthday present.
If you're hoping to upgrade your jewelry box, considering adding one or all of the above diamond pieces. And, as always, do your homework when it comes to price. Going with man-made stones is a great way to have peace of mind about the source of your stones, plus 20-40% in savings!