Turquoise is one of those indisputable summer colours, and it's no wonder it's one of the favourite options in many women's seasonal wardrobes. It is a tone that, in addition to providing freshness, brightness and elegance to any style, favours both warm skin and cold skin thanks to that mix between blue and green that characterizes it.
Types of turquoise
Pastel turquoise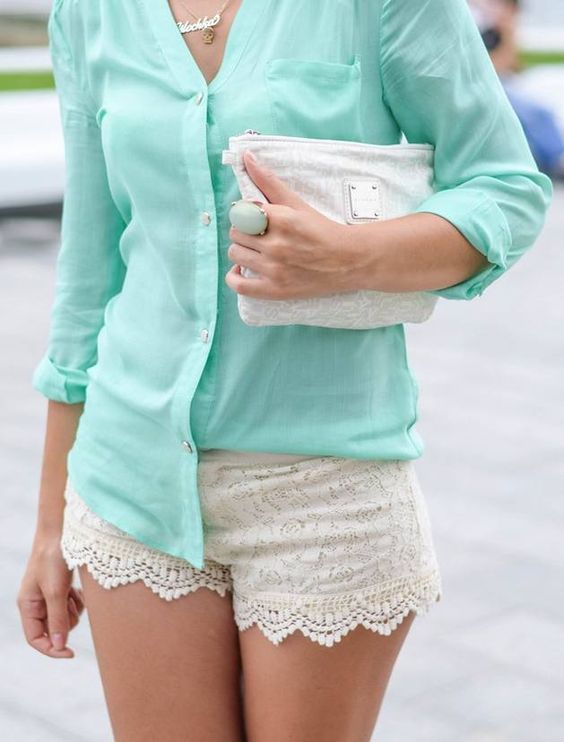 Within turquoise, there are multiple shades, which we can divide into two main categories: pastel tones and bright ones.
Pastel tones tend to be softer and brighter, and they also tend to be closer to green. These types of shades are ideal for summer women in cases where the turquoise tone is colder, like this Tiffany green that so many women fall in love with.
Bright turquoise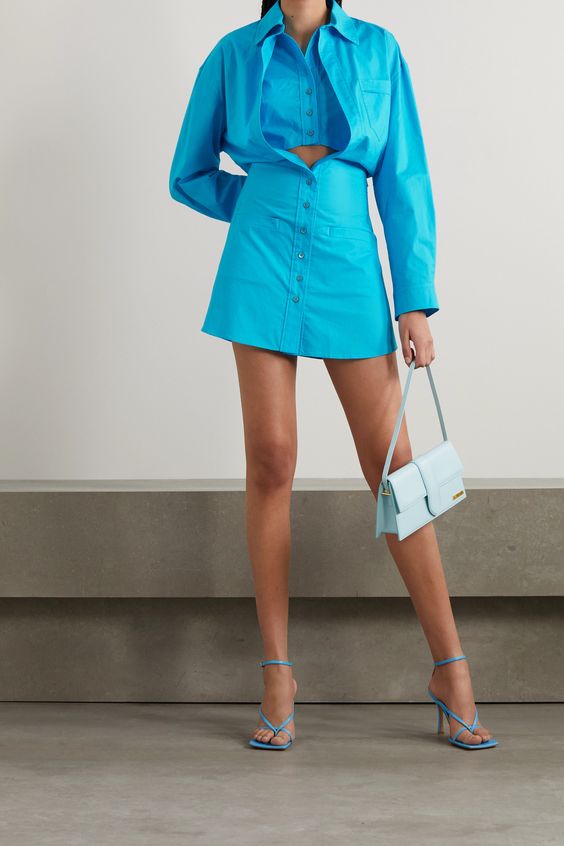 On the other hand, there are also more vivid shades of turquoise, with a higher proportion of blue. These types of tones look great on winter women, as they help create very flattering contrasts with lighter skin tones.
Colours that combine with turquoise
We know that turquoise is an iconic colour, but that does not mean that it is not impossible to combine. Here are some colour suggestions to create outfits that will look great with this colour in your summer outfit.
Turquoise and
gray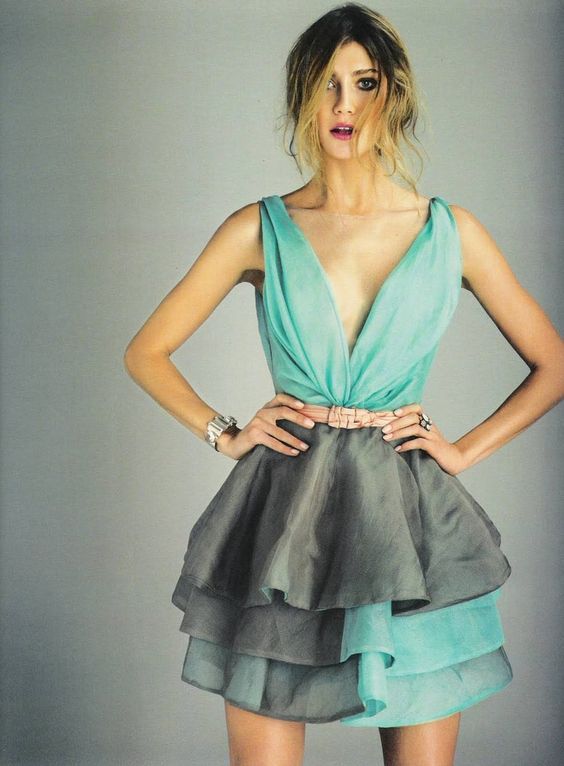 An ideal option to create an elegant outfit for a formal event or a special occasion.
You just have to combine a basic turquoise shirt with classic grey trousers and you will get an elegant look with a summer touch.
To finish off your outfit, add to the set some ballet flats without points and a bag to match your shirt.
Turquoise and
w
h
ite
A classic combination of shades that always works. This is an ideal option if you are not a woman who usually wears bright colours, since white goes with everything, it will balance the intensity of turquoise in your look and help you achieve an elegant and chic result.
We propose the following outfit: turquoise pants with small prints combined with a white sleeveless shirt. Add golden details to your outfit in your accessories to give it an even more special touch.