Have you been invited to a special event that you want to look stunning for? Perhaps you have an outfit that you'd like to take from day to night? Maybe your wardrobe is a bit bland, and you're looking for an affordable way to spice things up? Whatever the case is, the solution might be easier than you think. Instead of shopping for a new outfit or wardrobe, you can revitalize your look with jewelry. The right jewelry pieces can take your style to a whole new level. Continue reading to learn more.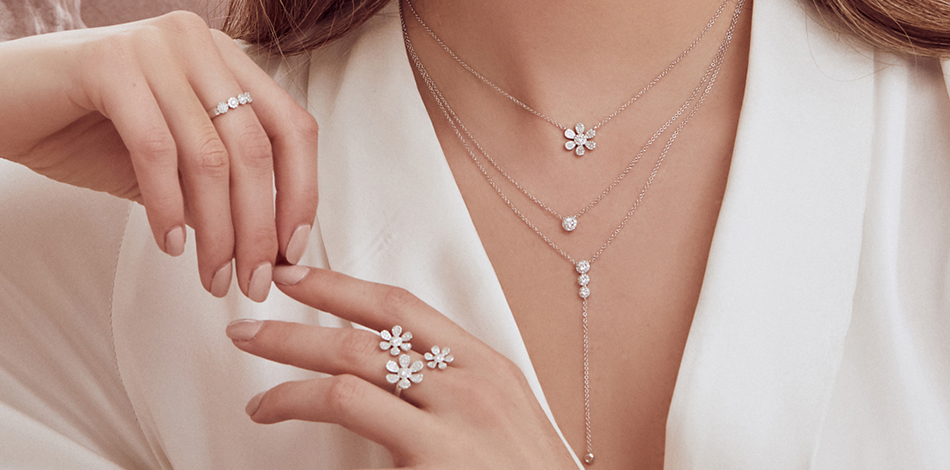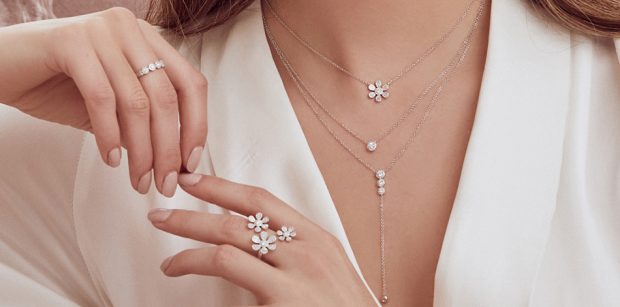 Gold And Silver
Gold and silver jewelry have been around for ages. Although simplistic in nature, the right gold or silver pieces can take an outfit from dull and boring to trendy and fashionable. A gold necklace, hoop earrings, and layered bangles can make you feel like a million bucks in your skinny jeans and a white t-shirt. A sterling silver spiral earring and ring set and a watch will look great next to an all-black ensemble.
Pearls And Beads
Pearls and beads are more timeless classics that can dress up an outfit. Whether you prefer the traditional white and off-white pearls or want a splash of color, there are authentic and faux pearls and beads to compliment your style. The way you wear pearls and beads can also make a world of difference. A single strand or layered white or pink pearl necklace worn close to the neckline can add a bit of elegance to any formal wear. However, long colorful strands of pearls and beads tied in a knot can make quite the statement for something more casual.
Antique Jewelry
If you want to turn heads, strike up a conversation, or showcase your wealth and sense of style without uttering a word, antique jewelry is the way to go. These intricate pieces will have you looking and feeling like a million bucks. A lovely antique bracelet with yellow diamonds, rubies, or emeralds is the perfect attention-grabber for a formal occasion and will dazzle next to a stunning black, red, blue, or green cocktail or floor-length dress.
Cultural Pieces
As diversity and authenticity are celebrated around the world, cultural jewelry has become quite the staple to have in your arsenal. Take native American jewelry, for instance. A nice beaded necklace complete with turquoise stones and feathers is a fantastic accessory for a casual bohemian-style dress. African-inspired jewelry also makes a statement. The use of beads, leather, seashells, and metals adds texture, history, and style to any outfit.
Watches
Although most people turn to their smartphones or mobile devices to learn the time, watches can still make a nice touch to your ensemble. Watch styles have evolved tremendously over the years, giving you plenty of selections. You can stick to simplistic watches made from gold and silver for business or casual outfits. However, when you want to be a bit more flashy, watches with leather straps (in any color), unique shaped faces, and features ranging from your favorite sports teams to diamonds, gems, and beads are also available.
Anklets And Toe Rings
When the weather is warm, you tend to wear clothing that shows a bit more skin. A lovely knee-length sundress and open-toed shoes can easily be elevated with anklets and toe rings. You can choose from different metals, stones, and colors to complement your wardrobe.
What you wear says a lot about who you are, expresses how you feel, and provides a first impression for everyone you encounter throughout the day. Naturally, you want to look your best no matter what time of day or type of occasion. While buying clothes that best reflect your personal style is ideal, you can take your outfits to the next level by pairing your clothes with the right jewelry. Whether you keep it simple with gold and silver, dress it up with antique jewelry, or get creative with cultural pieces and unique watches, you'll have no problem finding something that fits the bill.