Learning Spanish in Barcelona can be a really interesting experience: the city is one of the most livable in Europe, it has an excellent climate, many possibilities for culture, entertainment and entertainment and a beautiful promenade.
This is why in every season of the year it is possible to participate in a Spanish course in Barcelona and enjoy a period of intensive study of a new language. There are many Spanish schools in the city, many of which offer personalized programs and follow students step by step; often an entrance test is taken to check the initial level and to better manage learning and lessons.
The teachers are highly qualified and of course are native speakers of Spanish, while the classes are never too large and the classroom has all the comforts such as air conditioning, wi-fi internet and equipped computer stations.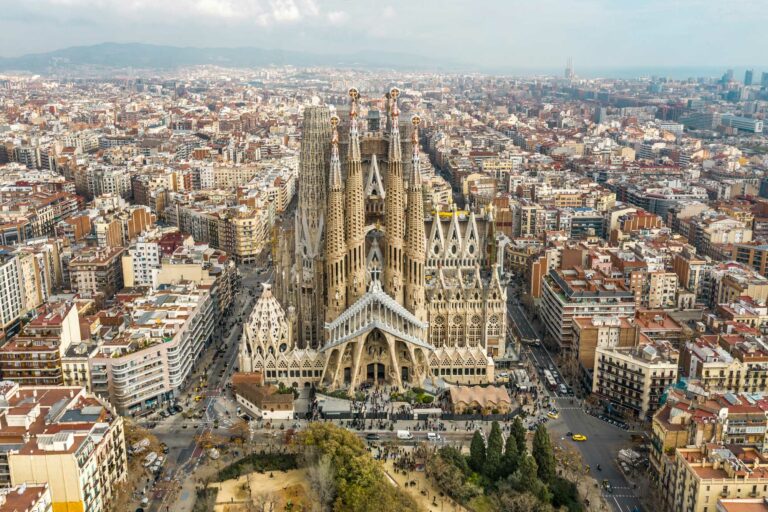 Different types of Spanish courses
It is possible to participate in different types of courses depending on the Spanish school Barcelona, from intensive courses to annual courses, including courses dedicated to the world of work.
● Intensive Courses
Often an intensive Spanish course in Barcelona lasts one or two weeks, for a total of 20 hours of lessons per week. A course of this type is ideal for those who have no time to waste, and it is the right choice for those who want to focus on the Spanish language and improve it as quickly as possible. Classes take place 4 hours a day, usually Monday to Friday, while on Saturdays and Sundays leisure activities are organized around the city, to learn Spanish while immersing yourself in the reality of Barcelona.
● Evening classes
Evening classes are perfect for those who want to study Spanish in Barcelona and have a day job or are studying something else. Classes of this type are usually held twice a week, three hours a day, giving students enough free time to work or enjoy the city.
● Conversation course
There is nothing better than a conversation course in Barcelona for learning everyday Spanish. The lessons are varied and fun, covering topics such as pronunciation, dialogue, presentation and sometimes students are divided into groups to practice in a variety of situations that can occur in everyday life, to expand and develop vocabulary and understand the use of typical Spanish expressions in everyday conversation.
Best activities to do in Barcelona while learning Spanish
● Sagrada Familia
The Basilica of the Sagrada Familia in Barcelona is the craziest church under construction in the world. The crazy project of several lifetimes starting with that of the Catalan architect Antoni Gaudi.
La Sagrada Família is a basilica in Barcelona located in the Eixample district. The seat of the Archdiocese of Barcelona is the Cathedral of Saint Eulalia located in the heart of the Gotico district.
The unfinished church in 2020, still under construction thanks to donations from individuals, has seen considerable progress in its construction. Located at the time, in the middle of the fields, the Sagrada Familia is today surrounded by the city.
● Flea market in Barcelona: the good deal
If you want to find a bargain in Barcelona, ​​take a trip to the Els Encants flea market in Glòries Square. Here you can browse for furniture, decorative items, clothes, toys, crockery, books and much more.
Located next to the Agbar Tower, Els Encants Vells is one of the oldest markets in Europe since it already existed in the 14th century. The site covers an area of ​​15,000 m² and has 4 levels. No less than 500 traders exhibit objects on three floors.
To protect visitors and traders from inclement weather, the city decided to relocate the market and cover it. It was about building a solid structure while preserving its uniqueness. The challenge was taken up by Fermín Vázquez who made a futuristic stainless steel roof.
Opened in September 2013 a few meters from its old location, the new market immediately resumed success. Huge crowds wander through the stalls and shops to find the rare item and find good deals.
Learning Spanish and discovering one of the most beautiful and animated cities in Spain is totally compatible. Enjoy this Summer while learning a new language!