Between jeans and denim overalls, the denim shirt makes its way among the trends of spring 2021.
If you are already thinking about the new season and you know that you have to update your wardrobe because you have not yet signed any fashionable garment, do not worry! We are here to help you. Our recommendation? Invest in basic garments that you can continue to bet on the season after season. For example? A  denim shirt. It is one of those garments that never go out of style and combine wonderfully with everything. Do you have one and you don't know how to combine it? Do you want to get a new one but don't know how to take it? Take a look at these trendy looks and get inspired by our favorite influencers and girls.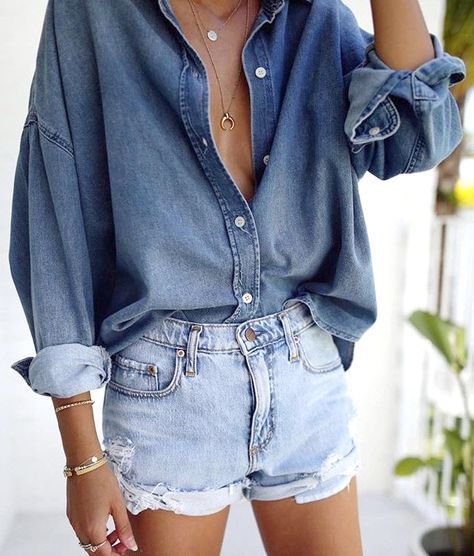 DENIM SHIRT: HOW TO WEAR IT THIS SPRING 2021 TO GET A LOOK OF TEN
Denim shirts are very versatile and you can combine them with many fashionable looks.
The combination that never fails? A denim shirt and blue or black jeans. Yes,  double denim outfits are very popular this season. If you do not know what to wear to go to work, with this outfit you never fail. To look more groomed, you can go for high-heeled shoes or an elegant handbag.
Are you going to dinner with your friends? Your shirt will add a casual and cool touch to any miniskirt. Opt for ankle boots or high-heeled boots to look more stylish, and you're good to go.
The good thing about denim garments is that they are capable of balancing any look, so if you want to dare with patterned shoes or you want to wear that leopard or snake bag that you bought months ago but have not yet opted for it, this is the perfect time to do it!
1.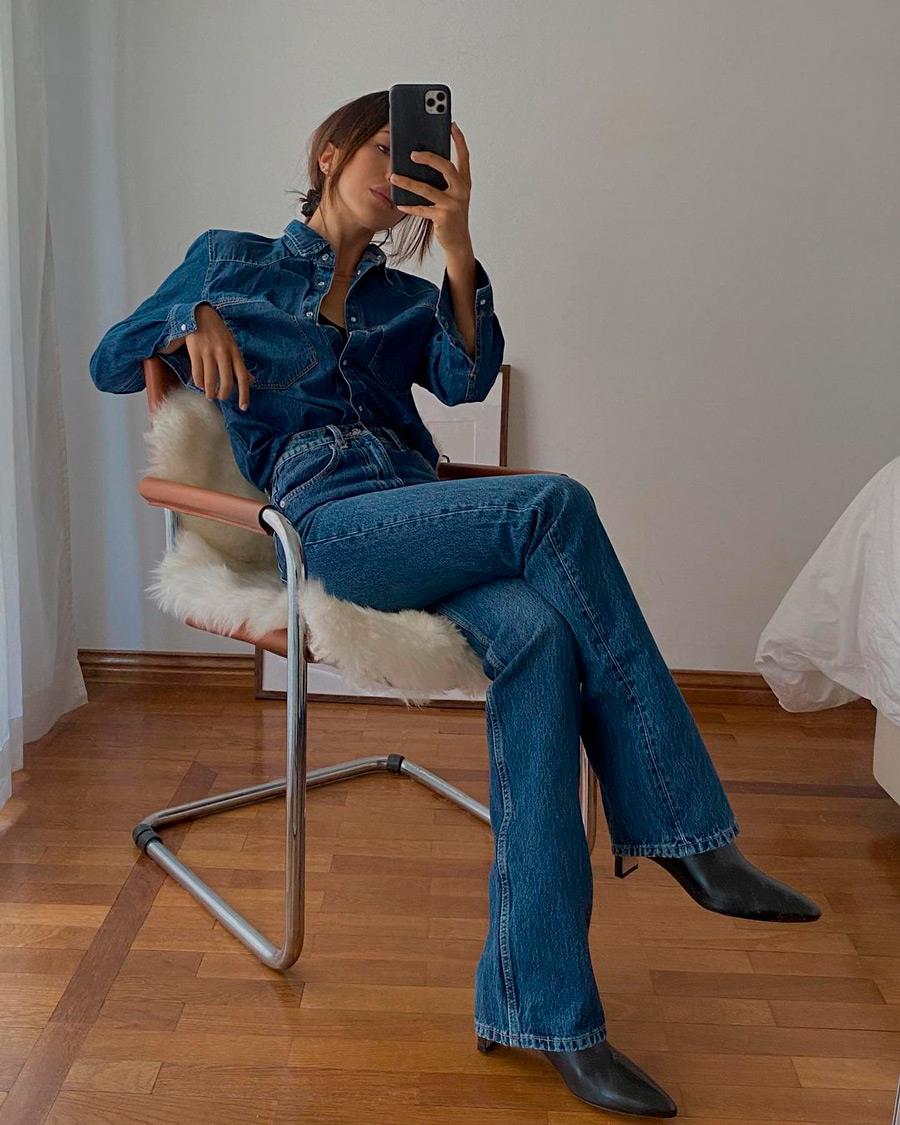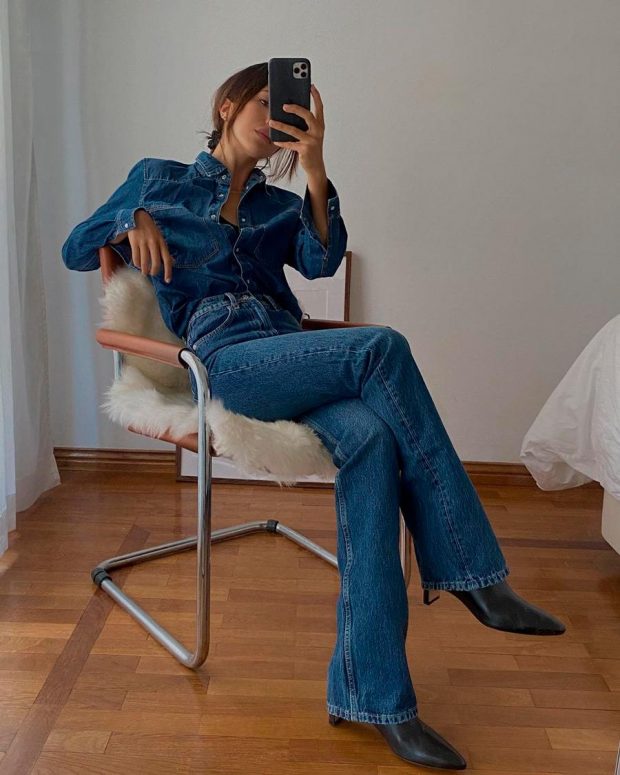 2.
3.